New Pa. CIO plans to reassess, invest, adopt
Weeks into his new job, John MacMillan said he's aligning his IT strategy with the governor's push to "make government work."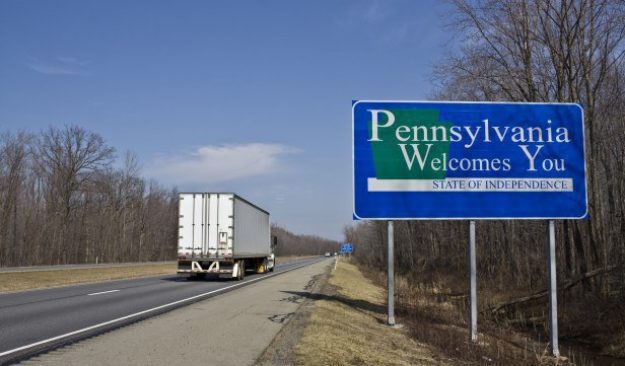 The Pennsylvania Department of Information Technology is about to celebrate its 50th anniversary with a new leader at the helm: John MacMillan.
New Pennsylvania Gov. Tom Wolf appointed MacMillan in late March to fill the slot of outgoing chief information officer Tony Encinias, who recently accepted a position at ViON.
During an interview with StateScoop last week, MacMillan said he planned to focus on reassessing the state's IT posture, investing in the existing workforce and building up the state's ability to adopt new systems without disrupting current ones.
"We've got outstanding capabilities and resources that we're going to draw upon," McMillan said. "We've got rock-solid management and organization in place. We have enterprisewide process management methods and we're going to leverage a huge investment in training, but at the end of the day, the IT business is about people, so we're going to align our [department's] clear vision and strategy with the governor's vision."
When Wolf took office in January, he promised to "make government work," focusing on jobs, schools and efficiency. MacMillan said he would use his project management experience and his orientation toward processes to align the department to that vision and help it lead to a better Pennsylvania.
"I think the governor has a pretty clear vision about how he wants to handle his administration, and one of the things that he's focused on is making government work better," MacMillan said. "So, a few of the things that we're looking at at this point are updating and streamlining our strategic plan, becoming more of a measurement-oriented organization and improving our already very strong relationships with agencies and driving better business results for our customers."
MacMillan said one of the challenges on the horizon for the commonwealth, however, is the increasing average age of IT employees within the state.
"An aging workforce is something that we're all concerned about, so we're trying to balance advances in new technology while still relying on legacy environments and how those people contribute to maintaining those legacy environments," MacMillan said.
To combat that problem, MacMillan is placing a focus on partnering with academic institutions in the commonwealth to train students in new technologies, but also some of the legacy technologies that the state still has in place.
"Students may be encouraged to go pursue newer technologies, but there's still a significant demand for COBOL programmers," MacMillan said. "It might be more difficult to find a job in Java than it is to find a COBOL programmer job."
But ultimately, MacMillan said he hopes to carry on the momentum that the department has built over the last five decades. He wants to use the state's more than $900 million IT budget to assert the commonwealth's power and dedication to government technology.
"Pennsylvania has been a leader in the technology area for years," MacMillan said. "There a lot more exciting things ahead for the citizens of Pennsylvania."