Pennsylvania CIO John MacMillan says he's stepping down
After nearly eight years as Pennsylvania's chief information officer, John MacMillan announced he's stepping down from the role.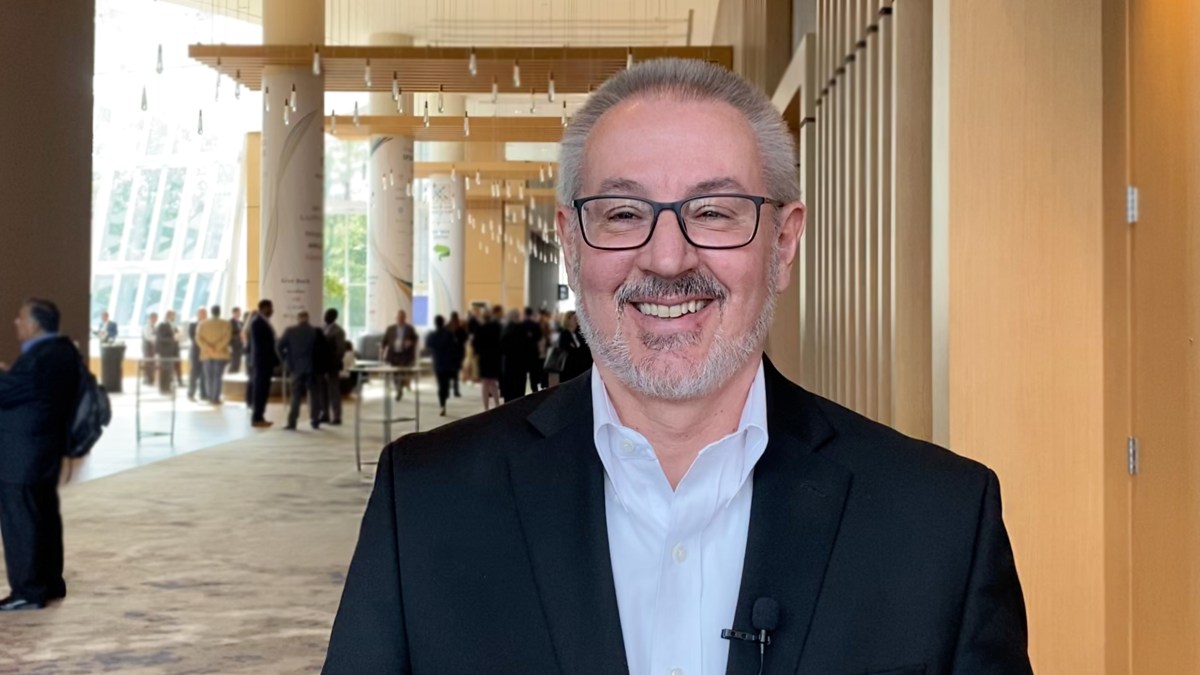 Pennsylvania Chief Information Officer John MacMillan will step down next month after nearly eight years in the role, he said last week.
MacMillan, who announced his resignation on the National Association of State CIOs' messaging system, said he will depart Nov. 11, just weeks ahead of Gov. Tom Wolf being termed out of office. (Pennsylvania CISO Erik Avakian also announced last week he's stepping down.)
"Our stories of public service inspire me and demonstrate what real team work can accomplish," MacMillan wrote. "More importantly, the relationships built and sustained through the NASCIO community humble me. I am deeply appreciative of your advice, support, humor and friendships."
A spokesperson from the Pennsylvania Office of Administration told StateScoop MacMillan's interim replacement is Patti Chapman, chief information officer of the state's integrated enterprise system.
MacMillan, who declined to be interviewed, joined the Pennsylvania government in 2015 after 18 years at IBM and a decade with the Canadian government. In Pennsylvania, he led a technology transformation initiative that pushed for services that centered on residents.
Avakian told StateScoop that MacMillan's 2017 initiative to transform the commonwealth's technology markedly improved how the state approached service delivery. In an interview with StateScoop earlier this year, MacMillan credited an executive order that Wolf signed in 2019, codifying the technology department's responsibility to create a "citizen-first" government, which MacMillan said has helped establish requirements for new IT projects, ensuring his state will be ready for the future.
MacMillan also frequently spoke out against the pervasive use of jargon in the world of tech. In a StateScoop article on the topic of buzzwords, he chose the word "innovation" as his personal bugbear.
"Buying something new for the sake of buying something new is like buying a new model car — that's the one that's got all the problems," he said. "You don't want to be a leader, you definitely don't want to be a laggard, you want to find Goldilocks, that thing that's 'just right,' somewhere in the middle."
He also frequently challenged other CIOs to think critically about their IT modernization projects and the risks those projects entail.
"When we talk about the cloud, we think about it as an alternative to mitigate risk," MacMillan told StateScoop earlier this year. "Going into somebody else's data center, operating on somebody else's hardware, with somebody else's software, managed by somebody else's people, still is a risk."
MacMillan frequently highlighted the difficulty that state governments face in providing a unified customer experience. And on more than one occasion, including while presenting at NASCIO's midyear conference last May, he presented his solution to the identity and access management challenge embedded in that project.
"It starts with a common identity, and everybody should have a chip in their neck," he said.