Chicago's new CIO says modernization plan will have city "off to the races"
Kurt Peterson, who was named Chicago's CIO in July, said the city's $400 million modernization plan will remake the city's technology.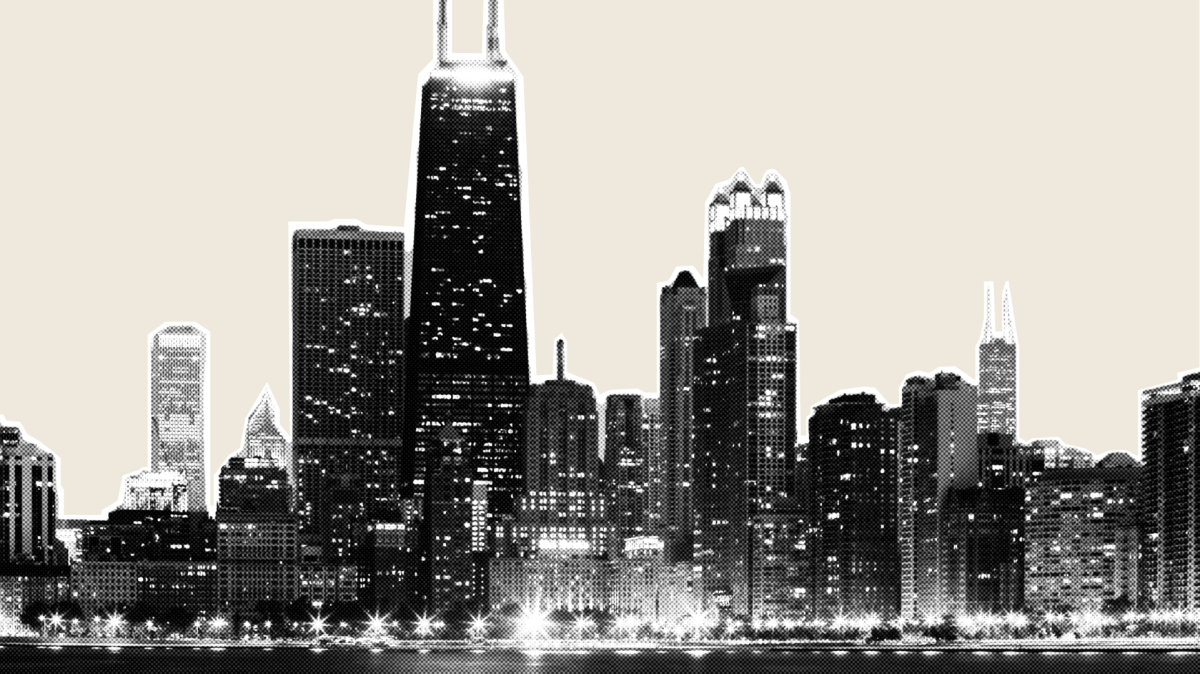 When he was named Chicago's new chief information officer in July, Kurt Peterson became the point person in executing a sprawling modernization agenda drafted to bring forward a municipal government still mired in paperwork, aging systems and a shrinking supply of tech workers.
By its own admission — according to the $400 million plan — the nation's third-biggest city falls below its peers on IT staffing and investing in modern technology. The city has just 75 employees in its central IT department, 85% of its tech budget is spent on administrative systems like billing and 61% of the city's applications are underpinned by platforms that are in their retirement phases. Furthermore, nearly one-third of those IT workers have been with the city for more than two decades and are nearing retirement themselves, while other positions have long gone unfilled.
The modernization plan, which Mayor Lori Lightfoot unveiled in late 2021, is designed to update a massive city government through "application rationalization, organizational changes, better leveraged use of partners, process improvements and change management, and increased efficiencies through data-sharing and effective use of emerging technology innovations."
To run it all, Lightfoot's office picked Peterson, who'd worked for the City of Chicago since 2011 in a variety of budget and management roles. In an interview with StateScoop, Peterson said the plan is to move on from a slow, incremental approach to city technology and take a more "transformative" stance that's in tune with public expectations of having government services available digitally and on-demand.
The city's already made a few strides, Peterson said, including replacing almost 1,100 on-premises servers with cloud platforms, and switching analog phone lines to a voice-over-IP service.
"The message is that we need to approach technology differently than how we've approached it in the past," Peterson said.
And the modernization plan is still in its early phases, he said — once a full assessment of the municipal IT inventory is complete, Chicago will be "off to the races."
You've got a new IT modernization plan. What's in this plan and what's it going to do for the city of Chicago?
The city has taken an incremental approach to the IT enterprise. That was largely due to personnel and budgetary constraints. IT mod really seeks to be transformative. And it seeks to take a more holistic and coordinated approach to how we innovate. The reality is that our current legacy system environment is a significant financial drain. And it doesn't often create a great user experience for residents, for business for even our employees. We hope to adopt modern systems that kind of flip that script, so that they're built on best practices, less expensive to operate and maintain, more user-friendly, mobile-ready.
And then as we put the investment into these newer technologies, we're going to gain savings from the expensive maintenance cost that we have for our legacy environment. We're also looking at how we can innovate business processes, how we adapt to those new best practices. And, you know, we need to have the discipline to do that as well. So it's going to take some time, but that's the that's the grand vision.
When you take a look a the city's IT landscape, where can you get the most savings? What does the city need to spend more on?
There's kind of two points to your question. I think the most significant cost savings are with what I just described. We have some technologies that are anchored in decades-old technology. So it's the classical issue of deferred maintenance, and it's catching up with us. It's no one person's fault. It's happened gradually. So we need to take a holistic approach at how we how we modernize and how we get off of these costly legacy systems. It's going to require that upfront investment of both people and capital. Gartner, in their initial assessment for us, said $300 to $400 million dollars potentially over a period of time, but the return on the investment is equal, if not greater than that. The city's going to recoup money because we won't have these old legacy systems that were essentially duct-taped together.
What was duct-taped together?
I think some of our HR or financial accounting systems, our billing utility system. Those systems work just fine, but they're they're built on old platforms. We have the opportunity to migrate into more user-friendly environments. That's going to help us not only create a better experience for our employees, but ultimately some real interfaces that are going to be forward-facing to our residents, so they can pay bills more easily. They don't have to come down to City Hall to do all their transactions. We've made incremental progress along the way, no doubt. This is looking holistically about how we do this in a big, more transformative way.
Modernization is one of those things that's never really finished, but do you have a timeline for this?
We're six months in. We're developing the foundational groundwork, we're developing the plan. We've been doing a whole lot of assessment of looking at our application inventory, doing a technical condition assessment, doing a business fitness assessment, and then kind of from there, prioritizing what capabilities and specifically what applications we need to modernize. That's going to come together between now and quarter one 2023, and that will be off to the races.
Having been around for more than a decade, do you have any sense why this work to replace things that are a couple decades old is just getting underway now?
Part of it is time and money, right? But it's also the reality that the city is a very big and complex operation. We have done a lot of innovation. Over the past three years, in particular, we've we've gone from having 1,100, physical on-prem servers, down to only 16. We're in the process of migrating to a multi-cloud environment, which sets us up for that digital transformation. We stood up a pretty modern 311 system that's mobile enabled. We've put a lot of business processes that were once on paper online, like building permits. We're still working on those migrations, but those are important. It's just that we have over 500 applications. Not all of them are in poor technical condition, but some of them are.
Going from 1,100 servers to just 16, that's huge. Is there a plan to go fully virtual?
We're in the planning stages now of moving from an on-prem environment toward a hybrid, multi-cloud environment. The future is that we will migrate most of our solution, especially as we stand up more applications that are digital first. We're setting that foundation now so we're ready. We just now are completing this migration from old analog-based voice services to VoIP. That alone was projected to save the city roughly $15 million over 10 years. We're innovating as we go.
There was some blowback when the Department of Assets, Information and Services was created. Someone who used to work for the city criticized it for having IT and city trucks under the same roof. How is it actually working out?
The department's not new. The Department of Fleet Management was created from the merger of General Services and Fleet back in 2010 or 2011. So the department's been there. And the goal has been to gradually consolidate services under one centralized management umbrella, not all that different from how the State of New York or other large cities have set up their teams. There is a little bit of uniqueness here where the former Department of Innovation and Technology was merged into this model, but it's the same premise. We're providing services to the business, so the business can carry out its function serving residents. I think it's working fine. My focus is broad, but my primary focus is on strategy, IT budget, clearly defined polices, vendor management, accountability. We need to create that environment where we can embrace the challenges that are ahead of us. We need to move forward.
Is this a role you sought out actively or something that Mayor Lightfoot came to you and asked you to take a look at all the finances and IT assets and make sense of it all?
I was asked to consider it.
So what did the mayor's office ask you to do?
The message is that we need to approach technology differently than how we've approached it in the past. We've been incremental and taken steps toward modernization and we have some really good success stories. Now the time has come where deferred maintenance requires us to take a more transformative approach, and to position us to serve our residents in the most user-friendly, mobile-enabled, accessible way possible.
This interview was edited and condensed.