New initiative in Columbus, Ohio, is getting big companies to use more renewable energy
A citywide project rooted in advancing "smart city" technology now has some of the city's largest companies buying more solar and wind power.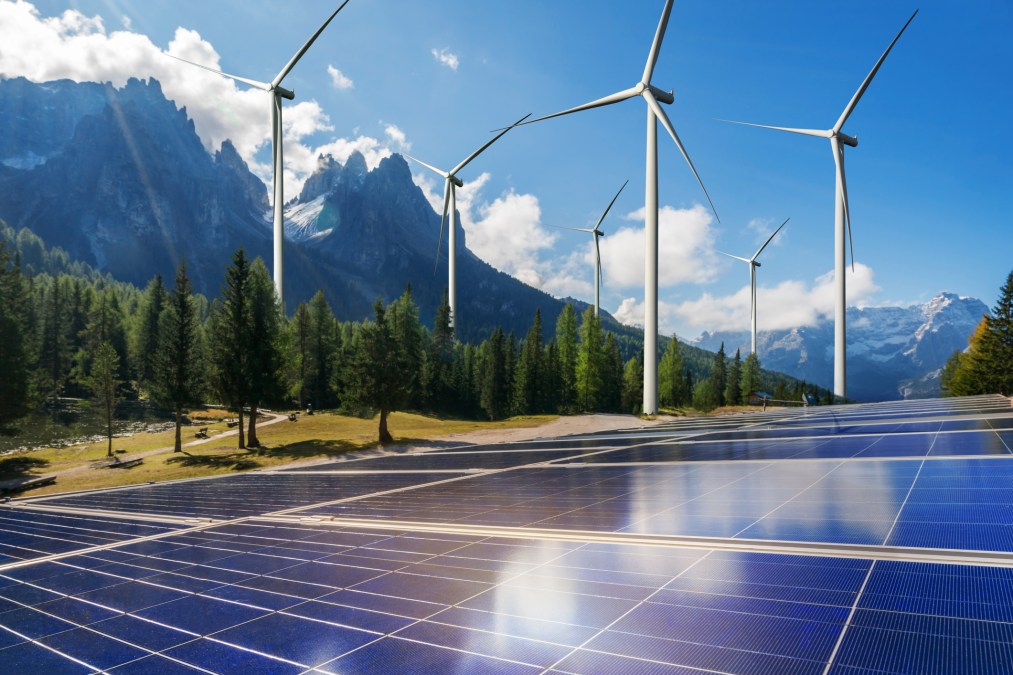 Large businesses in Columbus, Ohio, will soon have access to renewable energy through a new initiative from the Columbus Partnership, a business-development coalition that works with the city government to modernize transportation and civic tech.
The Columbus Partnership announced its new initiative, called Smart Columbus Energy, on Monday as an LLC that will aggregate and supply some of the area's largest businesses with wind and solar energy. The LLC will be managed entirely by the Columbus Partnership, but the coalition says the business complements Columbus Mayor Andrew Ginther's climate goals and past work that Smart Columbus — the technology-focused group jointly owned by the City of Columbus and the Columbus Partnership — has championed.
"The goal of the mayor, to become a carbon neutral city [by 2050] quite frankly requires a lot of participation by businesses and industrial customers," said Mark Patton, vice president of Smart Columbus.
Earlier this year, Smart Columbus announced that its campaign to increase the number of electric vehicles in the region was a success, with consumer research showing that the likelihood of people in Columbus to purchase an electric car had risen by more than 20% over the last four years. That campaign, part of an agreement that Columbus entered after it won $50 million from the U.S. Department of Transportation and the Paul G. Allen Family Foundation in 2016, involved outfitting businesses and public lots with free electric-vehicle chargers and encouraging people to charge their batteries while at work. Smart Columbus Energy is the next logical step, Patton said.
"Many people said, 'It's great that you're electrifying your transportation, but what's the source of the power that charges the car?'" Patton said.
Smart Columbus began researching what it would take to become an energy aggregator in April 2019, Patton said, and noted that purchasing energy is incredibly complicated. He said the initiative was able to attract its initial customers — Huntington Bancshares, Cardinal Health and American Electric Power — in part because of the declining costs of renewable energy. According to a report published by the International Energy Agency earlier this year, for companies building infrastructure, solar power has become the cheapest type of energy.
The initiative expects to supply 25 megawatts of new wind and solar to each of the three businesses, enough to power 7,000 Ohio homes.
Revenue generated will be reinvested back into Smart Columbus. The initiative has the potential to generate $1 billion in clean energy infrastructure across Ohio, according to the Columbus Partnership.
"It's the largest coordinated private sector clean energy purchasing program that we're aware of," Patton said.
More customers are interested, he said, though a significant amount of long-term planning must precede any new agreements. Energy contracts the group has signed so far are for 10-15 years, but many other companies haven't outlined their environmental goals that far in advance, but he said, adding that the Columbus Partnership is working with interested companies to develop those goals.