Columbus, Ohio, launches 'digital capstone' of smart city advice
The Ohio capital city says it's surpassed several environmental benchmarks of a 2016 federal transportation award, particularly with electric vehicle adoption.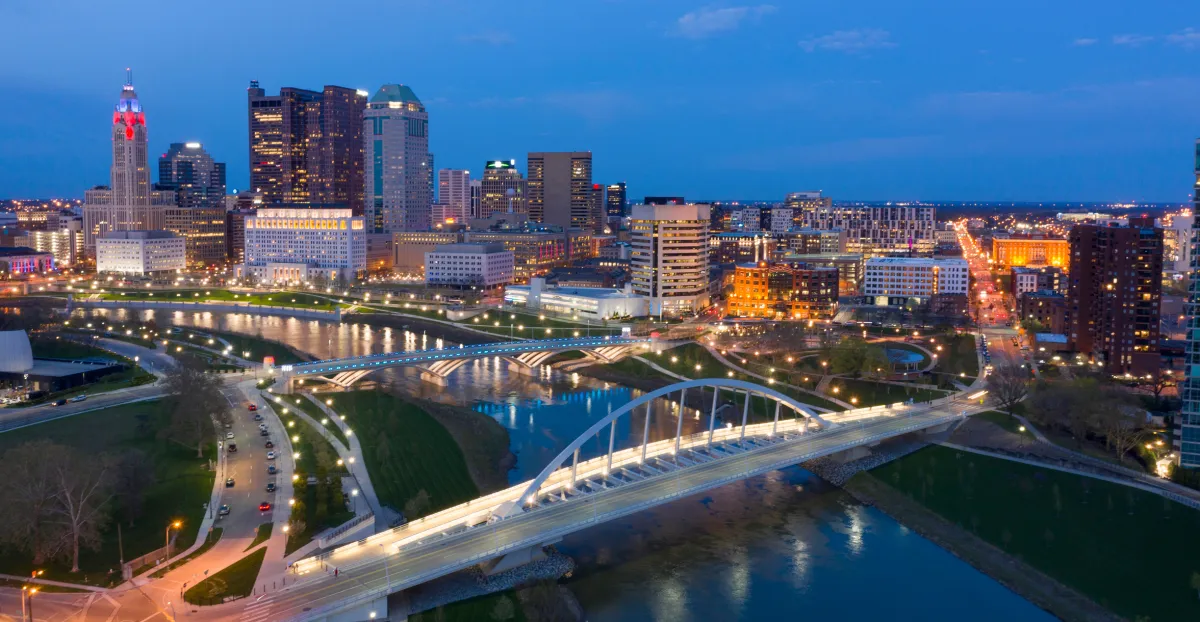 Officials from Columbus, Ohio's regional development agency say they've exceeded the environmental goals set three years ago as a part of a $10 million grant from the Paul G. Allen Family Foundation — and they're ready to help other midsized cities do the same.
On Tuesday, Smart Columbus, an initiative led by the City of Columbus and Columbus Partnership, a regional business coalition, launched a "digital capstone" website for other cities, academic institutions and businesses to replicate the success Columbus has had in making transportation more affordable and environmentally friendly since 2016 when it won a $40 million Transportation Department grant and the $10 million Paul G Allen Family Foundation grant. The guide summarizes more than 100 case studies that Columbus has compiled into five categories, including how to organize a smart city, how to align with regional partners, how to encourage public and shared transit and how to build an electric-vehicle-friendly city.
The site offers guides on how to hire for a smart city team, how to set carbon neutral and electrification goals and correctly brand a smart city movement within government. Readers can learn about the partnerships that Smart Columbus made with regional entities, like the Ohio State University, the Transportation Research Center and a theoretical Hyperloop system that would connect Columbus with Pittsburgh and Chicago to create a Midwest "megaregion."
Tuesday's launch also came with the announcement that 3,323 Columbus residents have purchased an electric vehicle in the last three years, surpassing the goal set when Columbus was awarded a $10 million Paul G. Allen Family Foundation grant as a gift for winning the USDOT challenge. The grant challenged Columbus to expand consumer electric vehicle ownership to 1.8% across a seven-county region and to expand car-charging infrastructure.
Consumer research showed that the likelihood of people purchasing an electric car also rose by more than 20% in the region over the life of the grant, according to Smart Columbus.
Some of the tips within Smart Columbus' existing playbook that cities can use to expand their electric-vehicle adoption include outfitting businesses and public spaces with free chargers and partnering with local dealers to do so if necessary. A program to install chargers across the seven-county Smart Columbus area that started in 2018 is 85% completed, the organization said. It also partnered with businesses to provide incentives if their employees purchased electric vehicles, including sponsoring nearly 12,000 test drives at offices and installing chargers in parking lots.
This story was updated to correct an error. The city's environmental goals were driven by a grant from the Paul G. Allen Family Foundation, not the USDOT challenge grant.