Miami's crypto 'concierge' explains why he's taking his paycheck in bitcoin
Miami's chief information officer said he signed up for cryptocurrency payments to avoid continuing "to live in the current paradigm."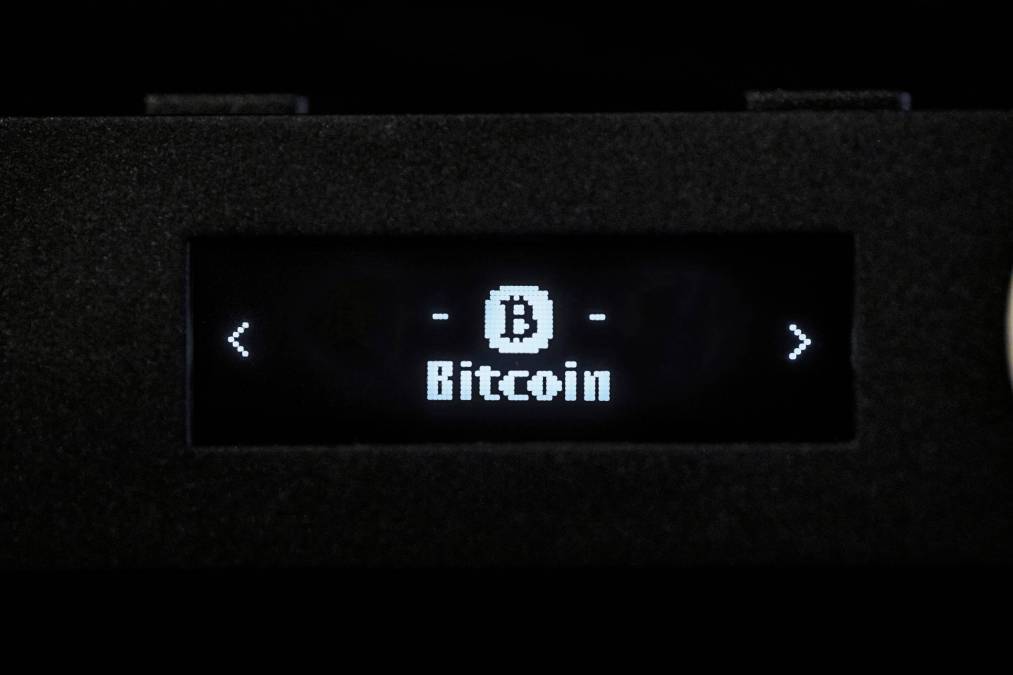 At least three city officials, in Miami and New York, have vowed in recent weeks to take portions of their salaries in bitcoin, but cities aren't offering digital currencies as legitimate alternatives to U.S. dollars quite yet. Rather, Miami Chief Information Officer Mike Sarasti said, it's the thought — and commitment — that counts toward building goodwill with a growing cryptocurrency industry that doesn't have it all figured out yet.
Over the last year, Miami has embraced its role as a hub of blockchain and cryptocurrency activity through a willingness to engage with developers, Sarasti said, making people like himself and Mayor Francis Suarez available to an industry that was largely created to circumvent government regulation. The ability to "speak the language" of the cryptocurrency industry has brought new business and new opportunities to explore models of government privacy, transparency, contracting and funding, he said, setting the stage for a shift in city governance. Encouraging that shift is now Sarasti's role as the self-described "concierge" of Miami's technology startup sector.
"[Cryptocurrency] is still new, and it's still volatile, so when people call me all the time to ask about it, you have to create some awareness about what that is," Sarasti said. "But there is plenty of risk in the alternative, which is to do nothing and to continue to live in the current paradigm."
Sarasti first committed to being a "guinea pig" by accepting 10% of his salary in bitcoin in October. Through an app called Strike, he created a new bank account that automatically purchases bitcoin after a direct deposit hits. It's no different than Sarasti just buying bitcoin himself, but it's the act of publicly trying new cryptocurrency-adjacent apps like Strike that he says is valuable.
"If it's a flop, it's a flop, but there are certain things you can only learn by doing firsthand, not by watching from the sidelines," Sarasti said. "Experimentation is necessary. Some of that is going to be bloody."
FOMO
It hasn't been all that gory so far, however. Days after after diverting 10% of his own paycheck to bitcoin, Sarasti said he helped Miami Mayor Francis Suarez do the same. Suarez proposed earlier this year that all city employees should have the option to take a portion of their salary in bitcoin, though city commissioners voted to instead devote more time to studying the benefits and risks that cryptocurrency could present to city employees. Sarasti said that for he and Suarez, putting their own wages first is a way to absorb any of that latent risk.
"A lot of the things I'm learning — even the act of me taking 10% of my paycheck — I'm stepping out in front of that, so that I can do it and I can educate my employees that might ask me about it," he said.
Sarasti said educating his colleagues and Miami residents about cryptocurrency, blockchain and "smart contracts" is a significant part of his role as a public-sector CIO. And he's been given the clearance by Suarez to "lean in" to conversations with founders promoting technology that could eventually benefit the city, he said. Though state law precludes the city from holding bitcoin for payroll (or any other) purposes, Sarasti said there's plenty he and his team can do as promoters of Miami's blockchain industry to advance civic technology.
"There are plenty of things we can do without that," Sarasti said. "We, just acting as a convener, have brought in a number of people, between the mayor's platform and what we're doing as far as engagement on the city side, to let people know that we're open and ready. Our position, maybe a year-and-a-half ago, we just weren't ready knowledge-wise, and clearly we are today, because people are knocking on our door and giving us ideas for collaboration."
By engaging with entrepreneurs, Sarasti said, his team can act as a "bridge" between emerging technologists eager to help the city's legal and finance teams, which don't necessarily understand the products they're being offered. Similarly, he said, by making the city available as a sounding board, private industry is incentivized to tailor their products to the city's needs.
"You can still operate on Bitcoin's rails without one of the actors ever having to transact in cryptocurrency," Sarasti said, noting work underway to develop technologies that seamlessly convert USD to bitcoin. "If we were not as engaged as we were, we would be missing out on a ton of opportunities."
'A big ecosystem'
Other cities aren't far behind. In New York, Mayor-elect Eric Adams has declared his affinity for cryptocurrency throughout his campaign over the last year and recently tweeted that he would take his first three paychecks as mayor in bitcoin, a friendly attempt to one-up Suarez.
The competition has excited the cryptocurrency industry in both cities. CityCoins, a nonprofit that helps local governments fund projects by creating cryptocurrencies in their name, recently announced "NYCCoin" — a portion of every coin mined is automatically diverted to an account saved for the city's use, should it choose to use it. Miamicoin, CityCoins' first project, has generated more than $17 million since it launched in August. And though Miami does not "officially" endorse (or even hold) the cryptocurrency, it can dip into the digital wallet to fund city projects at any time.
Journalists have criticized Suarez and Adams for their willingness to promote markets that are largely unregulated and volatile. One recent scam involving digital assets stored on the blockchain (NFTs, or non-fungible tokens) grifted investors out of $2.7 million. In another, capitalizing on the recent success of the Netflix series Squid Game, scammers made off with $3.3 million. Though such scams are common, Sarasti said there's a big difference between engaging with cryptocurrency scammers and exploring how a new technology might improve a city's efficiency.
"It's a big ecosystem. The good, the bad and the ugly all exist, and we should be vigilant and there are people and places and corners of this world that are trying to take advantage of people, there's no question about that, but you can't write off the whole ecosystem like that," Sarasti said.