Indiana dispenses $22 million for rural broadband
Gov. Eric Holcomb's latest investment in rural broadband is one of many gubernatorial pushes to increase internet speeds and improve access.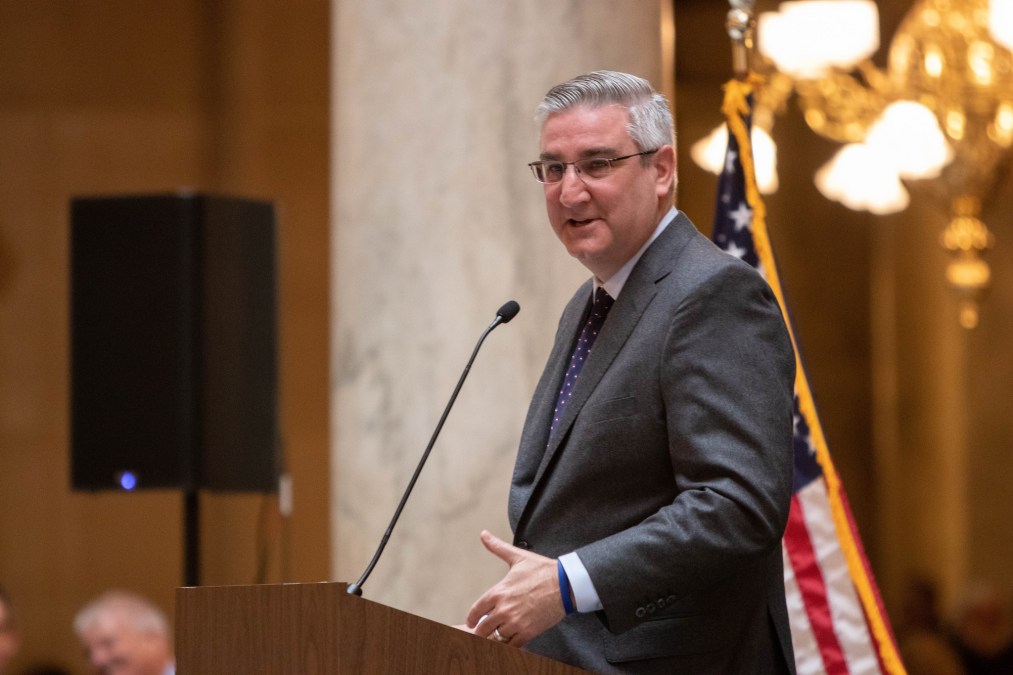 Indiana Gov. Eric Holcomb announced $22.1 million in funding for rural broadband infrastructure projects on Thursday, becoming the latest governor to invest in what has become a top priority for many state leaders.
The money will fund 11 different projects across the state, ultimately connecting roughly 4,800 homes and businesses across 12 counties. It's the first dispersion from the state's $100 million "Next Level Broadband" expansion program, which was announced by Holcomb in February as the largest single investment in rural broadband in Indiana history.
The state says it considered 64 applications for projects connecting unserved regions to high speed internet, and that seven cooperatives and telecoms were chosen, with the requirement that they expand service to unconnected areas of the state with speeds of at least 10 megabits per second and upload rates of 1 megabit per second. The Federal Communications Commission defines broadband as a minimum of 25 Mbps upload and 3 Mbps download.
"Hoosiers need affordable, quality internet regardless of where they live, work or go to school," Holcomb said in a press release. "Access to broadband brings countless opportunities and that's why I'm excited to see these key infrastructure projects positively impact economic development, health, agriculture and quality of life."
Indiana ranks as the 35th most connected state in the country, according to BroadbandNow, but it's one of many states trying to improve its ranking. Eighteen governors mentioned rural broadband investments in their state of the state addresses this year, according to the Brookings Institution. The FCC has also prioritized healing the digital divide, committing $20.4 billion to expand access to high speed internet.
On Tuesday, Arkansas Gov. Asa Hutchinson announced "Arkansas Rural Connect," a program that will allocate $25 million over three years to improving the state's ranking as the least-connected in the union. The program will aim to connect every community with over 500 residents by 2022, following a similar template as as Virginia and other states. Vermont governor Phil Scott also signed a law in June that will promote the expansion of local internet providers, following a saga last year to prove that major providers were lying about providing coverage to rural areas of the state.