Blockchain-enabled voting has started in West Virginia
The state's overseas voters started casting ballots using a mobile app that runs on the decentralized ledger last Friday.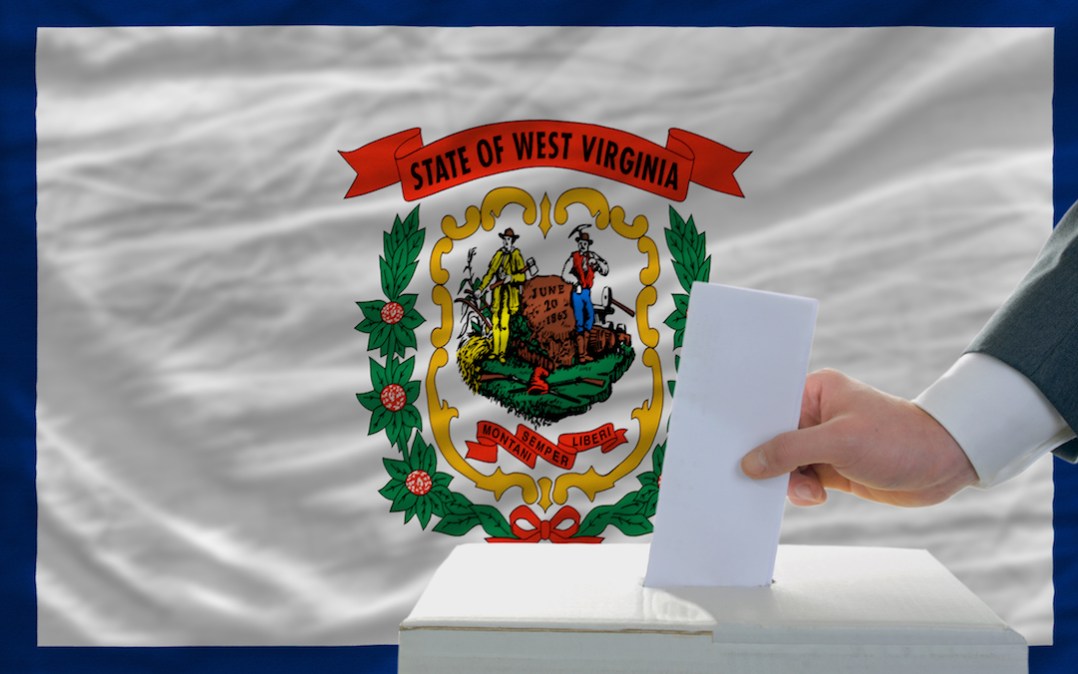 West Virginia residents living overseas have started casting their ballots this November's elections using a mobile app that runs on blockchain encryption, state officials announced Monday. The votes that have come in so far are the first general-election ballots in the state's experiment with a new form of voting technology that has drawn scrutiny from election-security analysts.
Overseas voters started using the app for the November elections starting last Friday.
The state first used the app, called Voatz, in two of its 55 counties during the May 8 primary election as a potential solution for deployed members of the U.S. military and civilians living abroad to cast ballots back home. Following four different independent audits verifying the votes submitted over the app, Secretary of State Mac Warner offered it to the rest of the state ahead of the Nov. 6 general election.
Twenty-four counties will now offer the Voatz app as a way for their residents living abroad to cast absentee ballots. The group of counties participating includes several of the state's largest, including Kanawha, which includes Charleston, the state's capital and largest city. And while the number of eligible primary voters who used the app in May was very small — as few as 13, according to one account — West Virginia officials estimate the general-election sample could reach 400 or 500 voters. Statewide, there are as many as 6,000 registered voters living outside the country.
"Voters don't have to use it, but already we've had voters in five different countries," Warner's spokesman, Mike Queen, told StateScoop. That group includes one U.S. Air Force pilot who voted from his aircraft, as well as the pilot's wife, who used the Voatz app from the base where they are stationed, Queen said. (He did not name the country where the base is located.)
Since April, when West Virginia first announced its partnership with Voatz, Warner has framed it as a way to make it easier for service members deployed abroad to vote. Warner, himself a former member of the Army's Judge Advocate General Corps, has said he was unable to vote in the 2012 presidential election while stationed overseas because he didn't have access to reliable mail service or a stable phone line to fax his absentee ballot home. Warner's son Scott, who was deployed in May, was the first to use Voatz in the primary.
With a mobile app, Warner believes more overseas West Virginians — especially active-duty military — will be able to participate in elections. Turnout for voters abroad is one of the lowest among all groups. The Federal Voting Assistance Program, a Pentagon initiative that helps deployed troops and civilian expats send ballots back home, estimates that only 4 percent of 2.6 million eligible overseas voters participated in the 2014 midterm election, including just 334 West Virginians.
Warner found a willing partner for his state's experiment in Bradley Tusk , a political-operative-turned-venture-capitalist who's financing West Virginia's use of the Voatz app. Tusk's firm, Tusk Montgomery Philanthropies, has some investments in blockchain technology and cryptocurrency firms, though Voatz is not one of them.
"I spent about 20 years of my career working in government and politics at the state level and federal level," Tusk said Monday during an interview with West Virginia radio host Hoppy Kercheval. "And the thing that was clear was that democracy would work a lot better if more people can vote. I think we make it way too hard for people to vote."
But the prospect of casting votes with a mobile app has been roundly criticized by people who study election technology. Marian Schneider, the president of Verified Voting, told StateScoop last month that ballots submitted over the internet face the same threats as other online transactions. "All the problems with internet voting are present in the app West Virginia is using," she said.
Voatz, created by a group of programmers in Boston, has defended its product by pointing out that the distribution of its data ledger over a large number of "blocks" makes it near-impossible to hack. The company also claimed to StateScoop in July that its app will not run if it detects malware on a device.
The app also requires several authentication steps before a voter receives a ballot. First, an eligible user is sent a six-digit code over text message that's required to be entered to unlock the app. After that, Voatz requires users to upload a selfie and a government-issued photo identification. Ballots are issued after the two images are verified. Once ballots are submitted, users receive emails confirming their choices. Only after the votes are confirmed are they sent to the local election offices back in West Virginia.
Queen said state officials have heard the skeptics. In July, while the primary ballots cast on Voatz were being audited, Warner hosted a two-day election-security conference in Morgantown where he and Voatz's developers pitched West Virginia's county clerks on blockchain voting.
"We listened to all the criticism," Queen said. "The criticism that means the most isn't the blockchain argument as it is the voter verified paper backup."
He said Voatz produces a backup log by sending an email of each ballot to the relevant county clerk. "It comes through and we have a paper backup," Queen said.
Despite all the questions about the underlying technology, West Virginia is moving aggressively on blockchain-powered mobile voting because of who will be using it, Queen said.
"The reason West Virginia is attempting this is because we're a very patriotic state and every family knows someone in the armed services," Queen said. "These men and women in remote parts of the world are defending our democracy and they don't have the ability to participate in it. Blockchain appears to present the best chance."