What happened with blockchain in state government?
Very little has happened with blockchain in state government.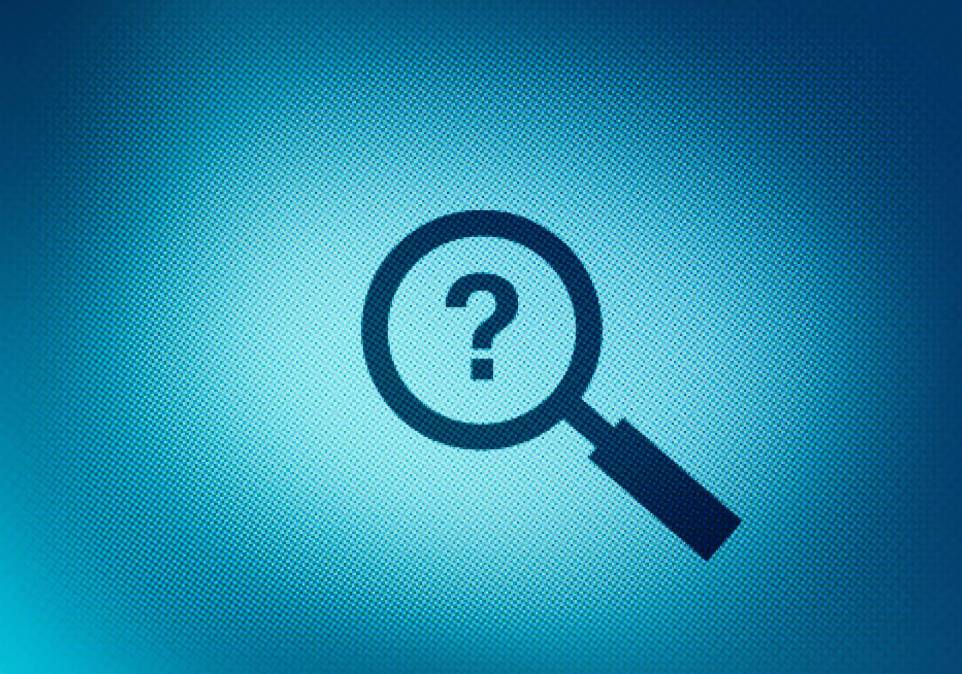 When cryptocurrency entered the public consciousness several years ago, many seemed to believe that blockchain, the distributed-ledger technology underpinning it, would soon be everywhere, including state government. Officials began launching blockchain initiatives, excited by the potential of a technology tied to the creation of overnight digital millionaires.
But most of those initiatives died on the vine. And while none of the officials StateScoop spoke with said they oppose blockchain, they also seemed to lack confidence the technology would replace existing government processes any time soon.
"While we've kind of been exploring with it, we haven't found where it's going to be a solution to one of our problems yet," Vermont Chief Information Officer John Quinn said in a phone interview. "Since it is still a fairly new and emerging technology, I think it still has a little ways to go before it's as bulletproof as some say it is."
Social media is overrun by cryptocurrency and blockchain evangelists. Few, if any, of them work in state government. That's partially because state government typically trails other industries, but also because, after years of research and pilot projects, CIOs said they see no compelling reason to pursue the technology.
"Outside of crypto, tell me a use of it," Nebraska CIO Ed Toner said. "Tell me a widespread value-add that blockchain has ever delivered, ever. I challenge everybody. Give me one use of it. Walmart will tell you they're using blockchain to make sure it's organic — no, they're not. They're using a private general ledger, it's not real blockchain. And they trimmed it down so much that they can call it blockchain and it sounds cool, but it's a general ledger."
After the hype
Things looked different a few years ago. A 2018 Brookings Institute blog post claimed that governments across the United States had recognized blockchain's potential to improve service delivery and they were at "various stages of implementation" — technically true if those stages were "experimental" and "not doing anything."

While blockchain has been proposed as a solution to virtually everything, the most common proposals in state and local government are for things like tracking property ownership or asset inventory. But if any of those efforts were successful, states have been quiet about it. Several states contacted about their defunct blockchain programs did not respond.
Delaware Gov. John Carney backed off an aggressive 2016 blockchain initiative started by his predecessor, Jack Markell, that reportedly produced software for the state to integrate the distributed ledger technology into its business processes, but it was never implemented.
Cities are more bullish on blockchain, but even the CIOs of Miami and Philadelphia admitted their organizations weren't ready to use it internally. They have expressed excitement with the technology's prospects and said they're continuing to research potential uses, and Miami's CIO and mayor have even begun automatically purchasing bitcoin with portions of their salaries. Philadelphia this month announced a new blockchain initiative in which it invited developers to pitch ideas. The CIO, Mark Wheeler, told StateScoop he wanted to find out if there's a "value proposition" for blockchain in his city.
Not a focus
Many state CIOs have already gone on their own fruitless searches for a good use of blockchain. Illinois CIO Jennifer Ricker said a "task force" several years ago came up empty. And the pandemic moved the state further away from the technology, she said, as officials became focused on projects that were less speculative and could be demonstrated to meet pressing needs that arose during the health crisis.
"It's not that there's not interest [in blockchain], that there's not always the intention to look for a good opportunity for that here, but it just hasn't been a focus," Ricker said. "I think a lot of times people seek to do something with something new and our approach is just to focus on what our problems are."
Ricker said her office looked at New York's use of IBM's blockchain technology to back its COVID-19 passport app — one of the few active uses by a state government — but said such an approach to a public-health initiative doesn't align with Illinois' strategy.
"I don't think very often that the public tolerates the public sector trying to do something super new that's not tested yet," Ricker said. "A couple years ago we tried to take the approach for Illinois and for [the Department of Innovation and Technology], that we're going to focus on basics. Let's get all the basics right and focus there and keep an eye out for innovative things, but if we're not doing basics well, we may have little business in thinking about the most advanced things first."
Vermont was close to using blockchain for a seed-to-sale hemp tracking system after awarding a contract last year. Quinn, the state CIO, told StateScoop that platform was seen as a low-stakes testing ground for blockchain because the state views hemp both as relatively harmless, but it's also a regulated crop. But, he said, the company building the platform turned out to be "not mature enough in the [blockchain] space" and the project was put on hold.
"We have a lot of projects that just need the foundational stuff," Quinn said. "They need to be modernized and provide an online portal for people to be able to do business with the State of Vermont. At the top of that list are not the things that require blockchain. When I look at the hype around it a couple years ago, and I look at the problems we're trying to solve now coming out of a pandemic, we're much more focused on AI chatbots and how we can serve the public faster. Blockchain just hasn't been something that's come up."