How a Long Island county automated its health system to fight coronavirus
Implementation of robotic process automation in Suffolk County, New York spared nurses from spending hours tediously compiling COVID-19 case data as the pandemic worsened.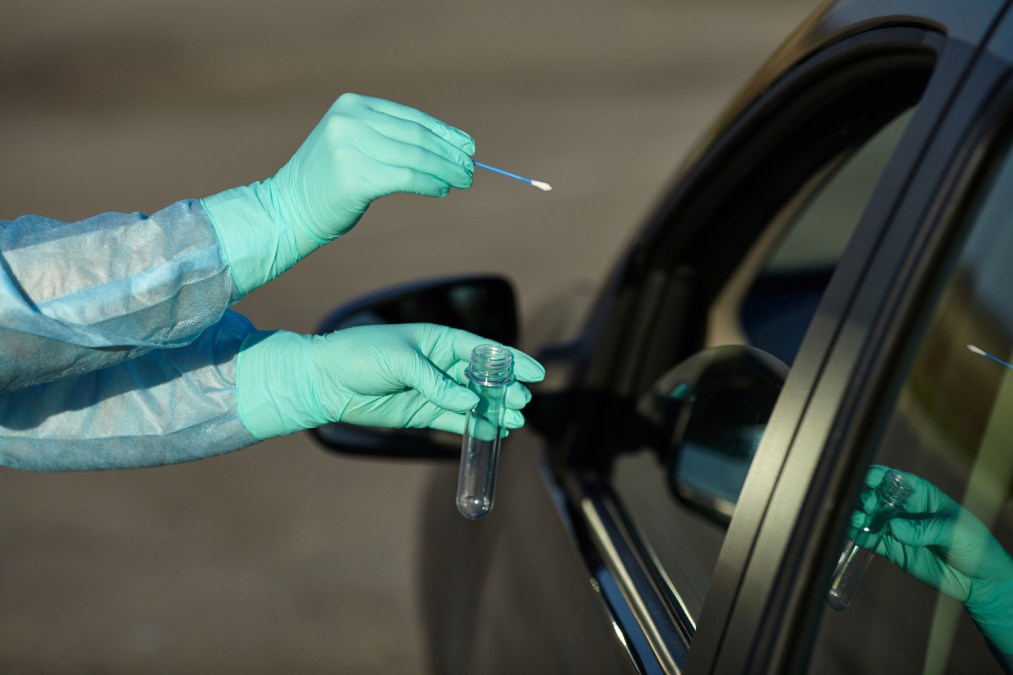 For resource-strapped county governments like Suffolk County, New York, the combination of the coronavirus pandemic and billions of dollars in budget cuts over the past three months has made the automation of some processes, like data-entry and content management, a necessity for efficient government.
Robotic process automation, software that can perform menial tasks that are usually performed manually, has emerged as solution for chief information officers looking to make their agencies work smarter.
But for Suffolk County CIO Scott Mastellon, COVID-19 forced his team to dive headlong into RPA to help nurses and public health officials save lives. Rather than spending time entering case data or printing out and faxing PDFs as they were when the pandemic first arrived, county agencies now use RPA to transfer information and tend to problems, Mastellon said. And, he added, there's always more to be automated.
Long Island was one of the hardest-hit areas when the coronavirus began spreading throughout New York earlier this year. Mastellon recalled that as the number of new daily cases hit double digits, on March 16, he realized nurses were spending hours of each shift simply entering case data, and then struggling to print the documents required to report daily numbers to the New York State Department of Health. The tedium quickly drew in workers from the county executive's office, he said.
"[My county executive] was pulling people from his executive level office to do data entry into the system," Mastellon said. "He had about 12 people entering data from 11 in the morning to 10 at night."
As the pandemic worsened, Mastellon decided to engage a local RPA vendor, SVAM International, with which he'd talked with last August, but hadn't offered a contract. While Suffolk County made all procurement low-priority when COVID-19 broke out, Mastellon said something was needed to improve the efficiency of internal workflows.
"My tech person said I'm crazy, there's no way it'll work," Mastellon said. "So [the firm] comes in, and within an hour, say it's a no-brainer and they can easily do it. [We] contracted with the firm to implement the bots to support the pulling of data from the state and automatically load it into the patient management system. Within 10 days, we had it set up."
By the end of March, Suffolk County was recording more than 1,000 new coronavirus cases daily. But Mastellon said with RPA bots in place to automatically upload positive cases to hospitals' patient management systems, nurses no longer had to dedicate time to those administrative tasks, saving the county an estimated $50,000.
Now, Mastellon said he'd like to expand RPA to other parts of the county government.
"We're not using enough of [RPA], I have to be honest with you," Mastellon said.
The county has now hired that vendor to introduce the technology into the budget and district attorney's offices, both of which operate on a 30-year old mainframe. Previously, Mastellon said, high-ranking prosecutors would have to perform basic clerical work to transfer court case data. That's been solved, he said, by just automating the process of moving information around.
"It went from a nice idea that had some potential, to being the one now that is going to effectively lead a lot of the different types of initiatives that we're looking for," Mastellon said.