Virginia launches statewide RPA service
The Virginia Information Technology Agency says its new statewide robotic process automation service is a first-in-the-nation offering.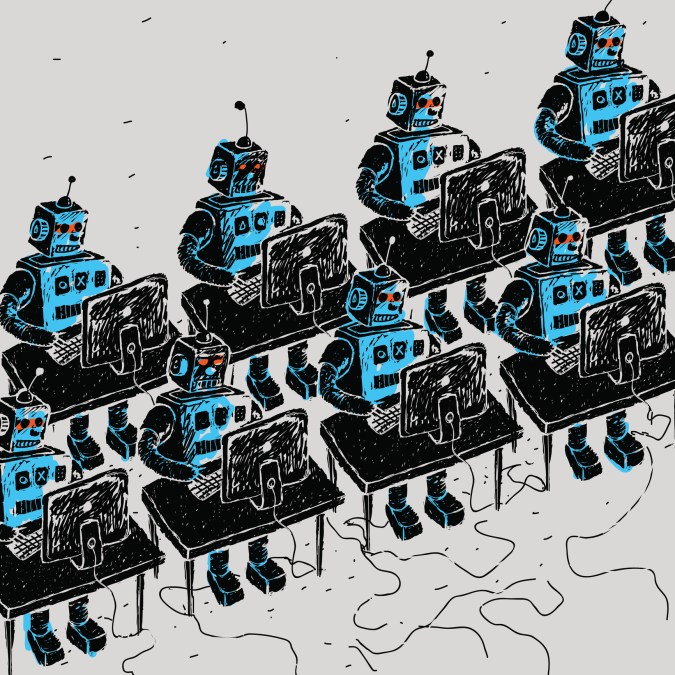 The Virginia Information Technology Agency on Thursday launched a statewide robotic process automation service, aiming to save employees in all 65 state agencies hundreds of hours of manual work.
The service, which VITA is calling a first-of-its-kind for the public sector — though RPA has been top-of-mind for state technology officials for years — is designed to conduct repeatable processes and tasks with customized code, built by UiPath, an RPA software company. The commonwealth started to pilot RPA during the COVID-19 pandemic last year through VITA's own internal financial system, writing a script to run financial reports on agency invoices. That script, which took just 16 hours to create, was an immediate success, said Virginia Chief Information Officer Nelson Moe.
"VITA is committed to delivering sustainable and effective results to our customers through innovative, efficient and secure services," Moe said in a press release. "Our RPA service offering will enable employees across the entire executive branch to save thousands of hours of time and provide our customer agencies with opportunities to realize maximum returns on the public's investment while innovating for the future."
Lindsay LeGrand, VITA's communications director, told StateScoop via email that the new service is expected to save the state government thousands of dollars in just its first year of deployment and speed up the process of distributing funds, analyzing procurement reviews and processes to assist with identity verification, audits and internal controls. Call center interactions can also be streamlined through RPA directing customers to the right resources, LeGrand said.
Following the pilot last year, the RPA service was expanded to the Virginia Department of Health, where officials used it to automatically transform paper health lab reports received from health care providers into electronic forms. Future use cases are expected to emerge from a planned RPA Center for Excellence, where state employees can network, as well as access training and customizable code libraries.