RPA saving Tennessee 100,000 hours of annual work, official says
Tennessee will save more than 100,000 annual hours of work thanks to robotic process automation, a state official said.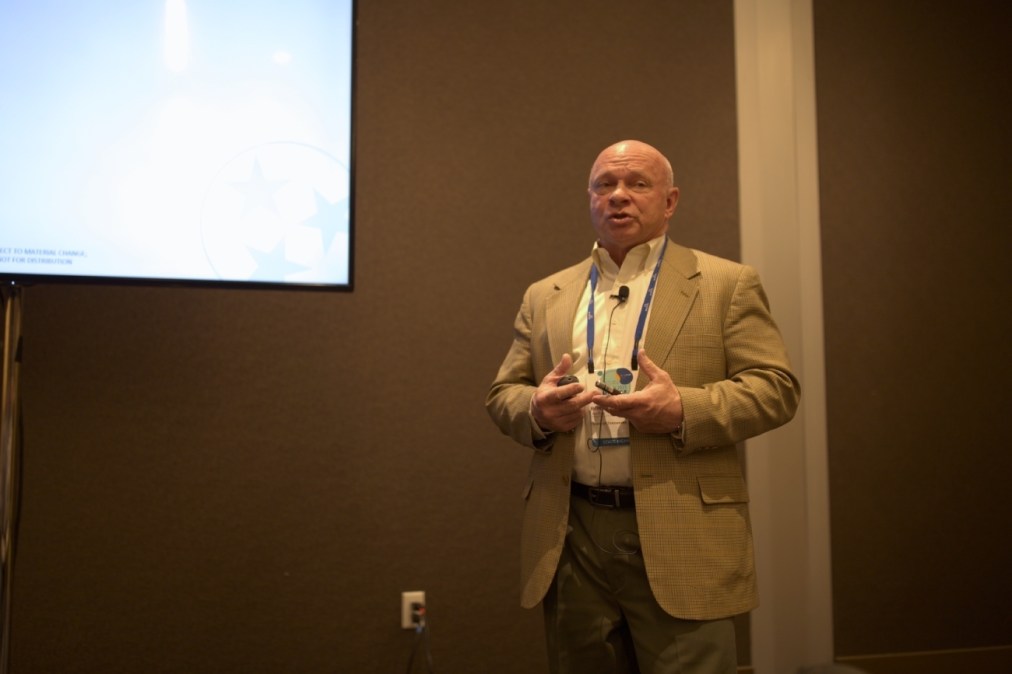 Through robotic process automation, Tennessee has now automated more than 100,000 annual hours of work across more than a dozen executive branch agencies, said Bob Pucci, the state's executive director of intelligent automation.
The cumulative hours of work saved are a result of more than 120 automations, or bots, implemented by the state, Pucci said during a presentation Tuesday at the National Association of State Chief Information Officers midyear conference in National Harbor, Maryland.
Stephanie Dedmon, the state's chief information officer, said during the presentation that Gov. Bill Lee helped launch the effort with $10 million funding in 2020. Pucci told StateScoop last year that about 25,000 hours had been automated across just three executive agencies.
"So when we started looking at this, we were identifying common, or what we call enterprise automations that we can use across agencies," Pucci said Tuesday.
By identifying the enterprise automations that could be reused, or more mundane tasks such as employee time and attendance, verification and maternity leave that could be standardized across multiple state agencies, Pucci said, his team could apply the automation to several agencies and save both time and money.
Pucci said it only takes four to six weeks for an enterprise automation, compared to two to four months for a customized automation.
Dedmon, the state CIO, said that her office, Strategic Technology Solutions, secured $5 million recurring annually to fund a team dedicated to robotic process automation.
"It really helps, obviously as you all know, when the governor's office says, 'We're going to do this, here's the money. Stephanie, get started,'" she said.
Next year, Pucci said, the state aims to automate more than 200 processes across 23 executive agencies, which he estimated could lead to 250,000 hours of annual work automated.