Dallas County infectious disease system upgrade helped curb mpox outbreak
Dallas County's new infectious disease reporting system has now been expanded to track the reporting of more than 120 health conditions.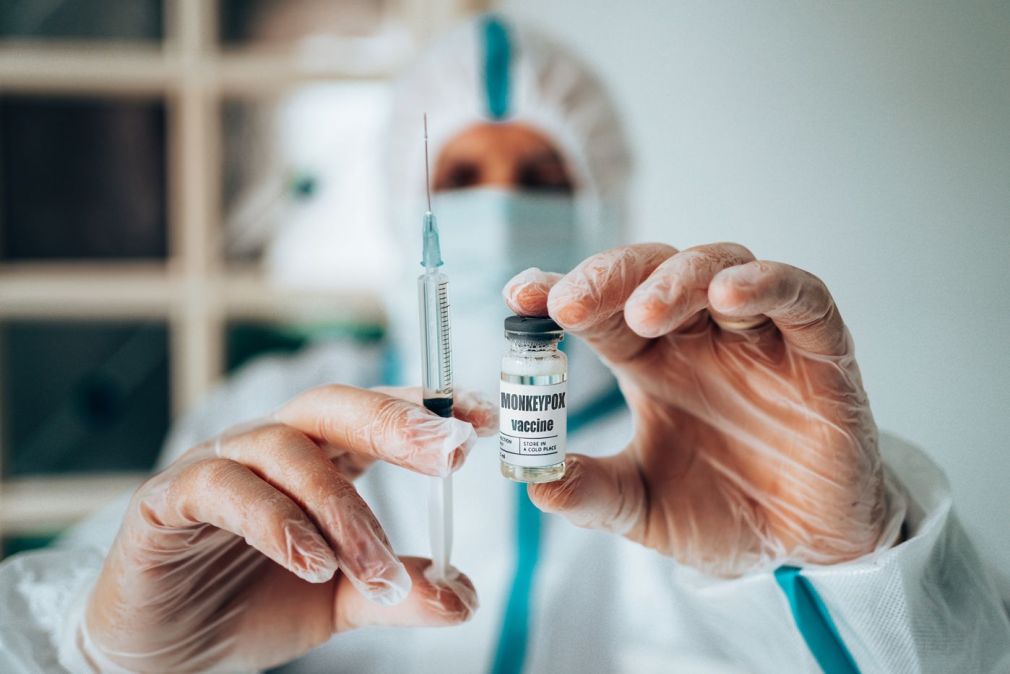 When the COVID-19 pandemic hit Dallas County, Texas, its paper-based, infectious disease reporting software was woefully unprepared.
"We were dealing with literally stacks of paper, faxes and lab reports. We had medical students manually entering the data," said Dr. Philip Huang, the county's Health and Human Services Department director. "We needed timely and accurate data, and I'll point out that trillions of dollars worth of policy decisions were being made nationally based on our COVID numbers and if were they going up."
In the fall of 2020, the department decided to upgrade its Public Health Disease Surveillance and Investigation System, a "golden record," Huang said, that collects data from health care facilities, state agencies and county offices. He said the upgrade saved department staff 15 hours of manual data entry each day and expanded the number of health conditions that can be tracked to 120, though he said the department is mainly using it to track COVID-19, mpox and whooping cough.
It also helped with tracking and treating last year's outbreak of mpox, the virus that was previously called monkeypox, which Huang told StateScoop "could have been a whole lot worse."
Number jump
Along with the sheer amount of labor needed and issues created by manual data entry, the previous system didn't work well with data feeds originating from other sources, Huang said. The state's system was the main source of vaccination data, which was important for targeted outreach, he said.
"Because we're getting some of these data feeds from the state — and the state system was backed up — and all of a sudden, we got this bolus of 1,000 new cases that had been stopped up in their system, that then we had to process and we're having to report these numbers," Huang said. "Now, all of a sudden, our numbers jump an extra 1,000 in a day or a couple of days — in here people didn't know how to interpret that."
He said after the department worked with Accenture to implement the new system, which runs on Salesforce, it allowed Dallas County's health department to automate ingestion of electronic records from the state. Huang said many Dallas-area hospitals also began using the electronic records to share case numbers in the aftermath of COVID-19.
The new system also enabled quicker standup of hundreds of contact tracers. Huang said the system's customer relationship management system accommodated the needs of contact tracers to send out text messages to folks who tested positive and conduct contact tracing interviews seamlessly.
It also allows health officials to track which census tracts contain the most unvaccinated people, he said, which made it easier for the county to target its vaccination outreach programs. Those efforts included block-walking activities, pop-up clinics and vaccination events.
Ahead of the curve
Huang said that all helped during the mpox outbreak last year, which many local health authorities struggled to manage as the COVID-19 pandemic wore on. But that wasn't the case in Dallas County, Huang said, because the new system identified high-priority populations, to whom the county provided mpox education and prevention.
"I mean, if you look at the epidemic curve for the mpox, it certainly wasn't guaranteed that it was going to look like it did. And that's a real public health success story that people maybe don't look at as much. I mean, it truly could have been a whole lot worse," Huang said.
Huang said that he hopes the system will prove helpful in tracking not just infectious diseases, but also chronic conditions. And while the system can already accurately track information on 120 health conditions, Huang told StateScoop that he hopes to add more and also integrate information about other vulnerable groups, such as the homeless population.
"We're trying to bring into the system our homeless information data. So, if we find somebody who has tuberculosis, and can recognize that they're also there in the homeless system, we can maybe help get them on treatment, get them isolated and quarantine to prevent further spread in those settings," Huang said.
For their modernization efforts, the Dallas County Health and Human Services Department was recognized as a 2023 Health Information Management and Systems Society Public Health Davies Award recipient on Monday.