Houston offers technical training to low-income residents, students
The City of Houston and Microsoft have announced a new training program to equip residents for technical career transitions during the pandemic.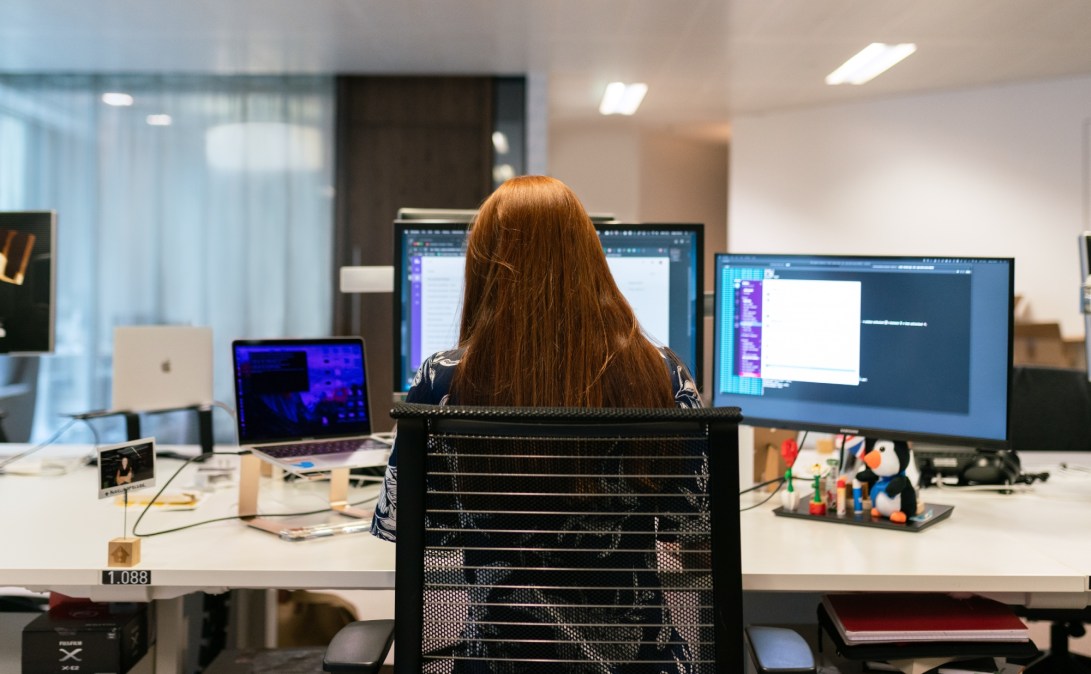 A group of Microsoft executives and officials from the City of Houston announced on Monday that the technology company will help lead a new training program to help low-income residents and students learn digital skills during the coronavirus pandemic.
The program, called Accelerate: Houston, is the latest chapter of a larger Microsoft program called the Global Skills Initiative, which seeks to help 25 million people worldwide learn new digital skills. In Houston, which initially partnered with Microsoft in 2018 to develop a network of connected sensors, the technology company plans to work with K-12 school districts, universities and the private sector, including startup companies in Rice University's Innovation District, to offer technology workshops, certification programs and digital-literacy training alongside a $1 million investment into local entrepreneurs.
"More than two years ago, I announced our first transformative alliance with Microsoft — the first of its kind in the United States," said Houston Mayor Sylvester Turner in a press release. "Today, I am pleased to say we are taking another leap toward strengthening Houston's global standing as a center for innovation and technology."
The technology workshops and digital-literacy training sessions will target Houston communities that are on the wrong side of the digital divide, an issue that the coronavirus pandemic has exacerbated in many cities across the country. Local governments like Houston's have largely been left to fend for themselves in connecting underserved communities, according to broadband-expansion advocates like FCC Commissioner Jessica Rosenworcel, as the upcoming fall semester requires that students have infrastructure to learn remotely.
The courses will be delivered via LinkedIn Learning, and will help adults unfamiliar with technology transition between careers, according to the press release. Students in Houston Independent School District, the largest school district in Texas and the eighth-largest in the country, can work toward Microsoft course certifications, like those in computer science, data science and IT infrastructure.
"Our initial alliance with Microsoft, established in 2018, created the foundation for Houston to grow as a smart city. It brought startup innovation to city challenges through The Ion Smart City Accelerator, proved out cases for the use of IoT and AI to make our city safer and more resilient, and provided equitable access to technology through digital literacy, upskilling programs and Wi-Fi on public transit," said Jesse Bounds, Houston's innovation director. "This expansion will continue to build upon this foundation the skills, processes and technologies needed to drive future growth and equitable prosperity in the city and position Houston to be a shining example to others across the globe."