New Jersey says digital divide among students is 'closed'
Gov. Phil Murphy said every single K-12 public school student now has access to the internet and devices to connect to virtual classrooms.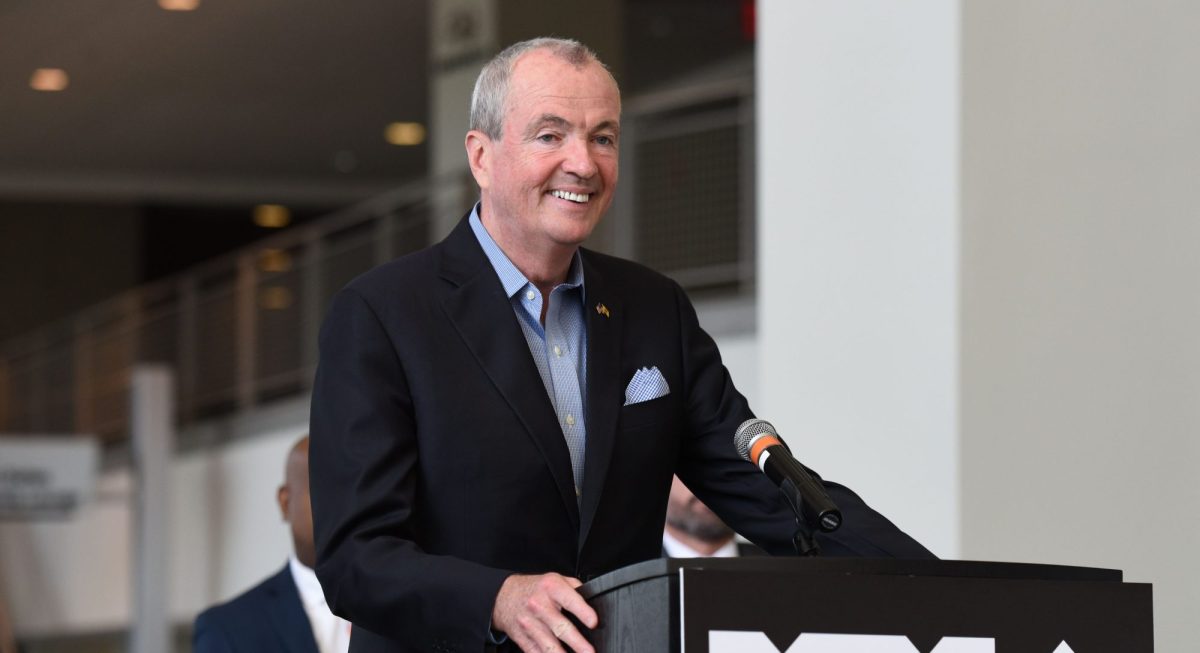 The New Jersey Department of Education announced on Thursday that the state has entirely closed its digital divide among students, connecting every K-12 public school student with the devices and broadband necessary to participate in digital classrooms.
The agency explained in a press release that the state had by last January reduced the number of public school students who lacked connectivity or devices to just over 7,000, citing recent supply chain issues as the main barrier to 100% connectivity and device access. But as of March 3, New Jersey school district data reflected that zero kids lacked a computer or internet connection — a "phenomenal" accomplishment, said Alicja Johnson, the communications manager of the Schools, Health, Library and Broadband Coalition, a nonprofit broadband advocacy group.
"As of today, New Jersey's digital divide is no more. It has been closed," Gov. Phil Murphy said in the state's press release.
Recent progress
As of 2018, the "homework gap," a term coined by current acting Federal Communications Commission Chair Jessica Rosenworcel to refer to the number of students who can't complete their homework because of a lack of connectivity, included nearly 17 million K-12 students nationwide.
A survey of New Jersey school districts conducted by the state's education department at the onset of the pandemic revealed that more than 100,000 students in the state could not access the internet at home and that school districts would need more than 150,000 additional devices to serve their students. Through a $54 million public school grant issued in July by Gov. Phil Murphy, along with an additional $6 million for private schools, the state gradually reduced the number of districts that reported a need for additional services, state education officials said.
"New Jersey educators and school leaders did an amazing job of pivoting to remote instruction during the pandemic," said Dr. Angelica Allen-McMillan, Acting Commissioner of Education in a press release. "However, our education system was not designed with a remote-instruction model in mind, and our schools found themselves competing with schools across the globe for devices to deliver online learning to students. These facts did not derail us. Instead, we found ways to connect students to their classrooms and now can proudly say that we have bridged the digital divide."
Work ahead
The coronavirus pandemic only worsened digital access, forcing students to rely on inadequate at-home broadband connections or public Wi-Fi. Providing laptops and hotspots to K-12 students working remotely also presented a challenge for city officials at the onset of the pandemic, though large internet providers like T-Mobile and AT&T have donated millions of dollars in equipment and service to help close the divide. But those donations were often delivered in the form of temporary free service or device programs, not permanent solutions.
But New Jersey still has work to do to claim that it's digital divide "is no more," said Johnson, the communications manager at the SHLB Coalition.
"For one thing, closing the connectivity gap doesn't just involve providing broadband and devices — it requires digital literacy training to ensure adoption," Johnson wrote StateScoop in an email. "Another cause for concern is that the governor's comments only addressed the digital divide in the context of education, yet it's not just students who need broadband. Will the resources that New Jersey is currently providing to the 231,000 students without at-home internet still be available to them when we've returned to 'normal'"?
Murphy's office was not available to provide additional information at press time, but Allen-McMillan, the state's acting education commissioner, acknowledged in the press release the demand for improved connectivity and new devices will continue into the next academic year.
"While schools have met challenges they never envisioned, we know there will be a renewed demand for new devices that will be needed for next school year, and we want to help districts prepare," Allen-McMillan said in the press release. "We remain committed to working with schools to ensure that students continue to have access to the technology they need to connect with their classroom."