For students without home internet during pandemic, could FCC's E-Rate help?
Commissioner Jessica Rosenworcel and many educators continue pressing for expansion of the FCC's E-Rate program, which is currently limited to funding schools and libraries, but Chairman Ajit Pai won't budge.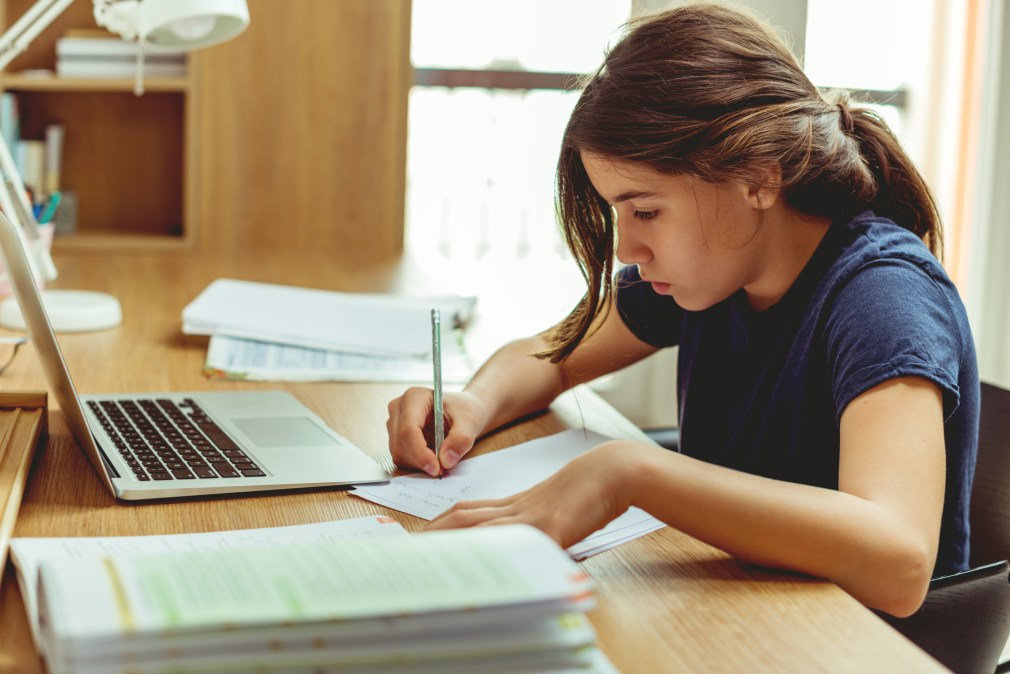 The Federal Communications Commission has promoted several emergency measures to boost broadband connectivity during the coronavirus pandemic, which has required millions of people to rely on inadequate at-home internet connections for work and school. But without an immediate expansion of the agency's E-Rate program — a K-12 school-based broadband subsidy created in 1996 — students around the country will continually be locked out of their virtual classrooms, FCC Commissioner Jessica Rosenworcel told StateScoop last week.
Rosenworcel, one of two Democrats on the five-person commission, called for an immediate expansion and upgrade to the E-Rate program as one of the only national tools that the federal government has to quickly close the digital divide. During a normal year, the program spends $4.15 billion subsidizing broadband internet for schools and libraries inside their physical classrooms, but 2020 has seen virtually every school district experiment with virtual classrooms to avoid spreading the coronavirus. And because the E-Rate program explicitly requires that schools use the money to fund classroom connectivity, the program hasn't provided connectivity to the millions of students who will be working from their homes for the foreseeable future. That responsibility has largely fallen to local governments, many of which are scrambling to find enough laptops and Wi-Fi hot spots to deliver to families without at-home internet access.
"I've been railing at the FCC about it for years," Rosenworcel said. "But now with this pandemic, we've sent millions of students home and told them to learn from their dining room table. So what is going to happen to all of those students who can't connect? What is going to happen to all of those students who fall into the homework gap?"
Rosenworcel told StateScoop she believes, like thousands of educators who earlier this year signed a letter to the FCC, that the best way to close the digital divide is to "modernize" the E-Rate program. It was created, she said, to help communities that are the least likely to be connected. And with 12 million students nationally without home broadband connections, the FCC should allow E-Rate to subsidize at-home broadband connections or device-distribution programs.
"We should let our school libraries loan out wireless hot spots using the funding in the E-Rate program," Rosenworcel said. "That's not a radical idea. We could do that with existing law today. And we can do it at national scale. Which means every mayor won't have to figure it out on their own."
FCC Chairman Ajit Pai, a Republican, declined the suggestion in a June letter to Democratic lawmakers, emphasizing that E-Rate "expressly limits" service to schools and libraries. Pai has said he'd be open to altering the Communications Act of 1934 to allow for at-home service, and pointed to the $16 billion in CARES Act relief and $3 billion from the Governor's Emergency Education Relief Fund that state and local governments can use to support at-home internet. He also encouraged schools and libraries to turn to the private sector, which has donated heavily during the pandemic.
Some state and local agencies have taken matters into their own hands, mostly through new deals with internet providers that already provide access to their communities. The City of San Jose is partnering with AT&T to deliver 11,000 Wi-Fi hot spots to families, while Philadelphia is relying on devices from T-Mobile and Comcast to deliver internet to underserved families through next year.
But Allen Pratt, director of the National Rural Education Association, told StateScoop that the federal aid provided won't be enough. And schools providing Wi-Fi hot spots that use mobile data connections, which are often slower and less reliable than wired home internet, is not a sustainable solution either, he said.
Community leaders in North Carolina and and Maine earlier this year said they believed the coronavirus pandemic would expose how poorly connected many rural parts of the country are. And while both Pratt and Rosenworcel applauded local efforts to get by, federal policy changes will be needed to make a lasting difference.
"How we fund school, how we fund education — we can't sustain it unless there's major changes," Pratt said. "The FCC, E-Rate funding, all that has to be so flexible and so ramped up to get us where we need to be."
For mayors who want to support E-Rate expansion, Rosenworcel said they need to make their voices heard.
"I hope anyone who cares about this issue makes sure the FCC knows that they do," Rosenworcel said. "It's important to hear from people all across the country about this."