Microsoft, Chicago team up to provide digital skills training
The company says free digital-skills training will reach more than 300,000 Chicagoans looking to boost their digital literacy or switch career paths.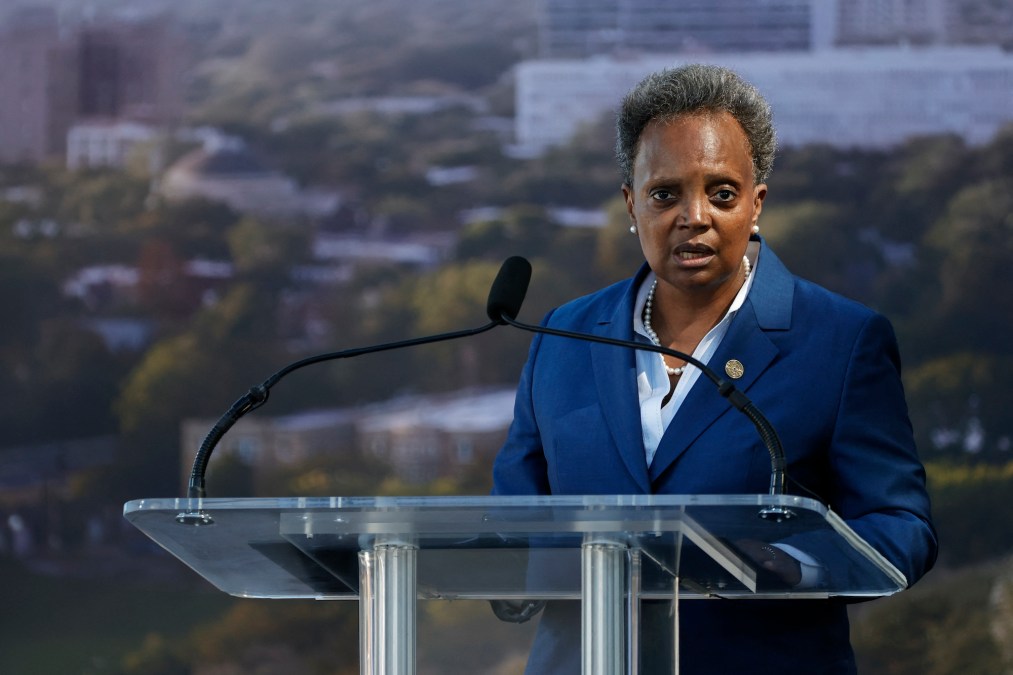 Microsoft will provide free digital-skills training courses for at least 300,000 Chicagoans through a new economic development program announced on Friday.
The new program, called "Accelerate Chicago," is designed to boost the employability of residents who either lost their jobs as a result of the COVID-19 pandemic or those with few digital skills, and will provide "cross-training" for residents trying to switch career paths, according to the company. In Chicago, local branches of the NAACP, as well as other community organizations, will encourage their members to sign up for the free Microsoft courses, and residents will be able to take the courses at local technology and digital skills academies throughout the city.
Chicago Mayor Lori Lightfoot said the new program is aimed at combating the "socioeconomic fallout" of the COVID-19 pandemic by granting city residents "good-paying, sustainable" jobs.
"We have an important opportunity to use this moment to better the lives of those who were struggling long before this pandemic ever struck," Lightfoot said at a news conference on Friday with Microsoft President Brad Smith.
Chicago is the latest city to partner with Microsoft to launch its Accelerate initiative, following a June launch in New York, and previous programs in Atlanta, Houston and Louisville, Kentucky. The courses that Accelerate participants take can be self-taught through Microsoft or its LinkedIn subsidiary, as well as from instructors at academies like General Assembly and YearUp.
The courses are also specialized by industry. Students can learn digital project-management skills to work in the construction or building trades, or digital customer service and IT support skills to work in the hospitality industry, or data analysis for the medical sector. The program is also set to host virtual job fairs to help participants connect with employers.
"While digital transformation in business has been well underway for years, the pandemic accelerated this growth toward digital-first solutions and platforms," said Michael Fassnacht, president and chief executive officer of World Business Chicago, the city's economic-development arm. "The digital divide for many of our residents has been exacerbated especially over the past 18 months."