Mapping tech is growing in election administration
Many more states are expected to incorporate GIS into their voter registration systems by 2027, according to a new NSGIC report.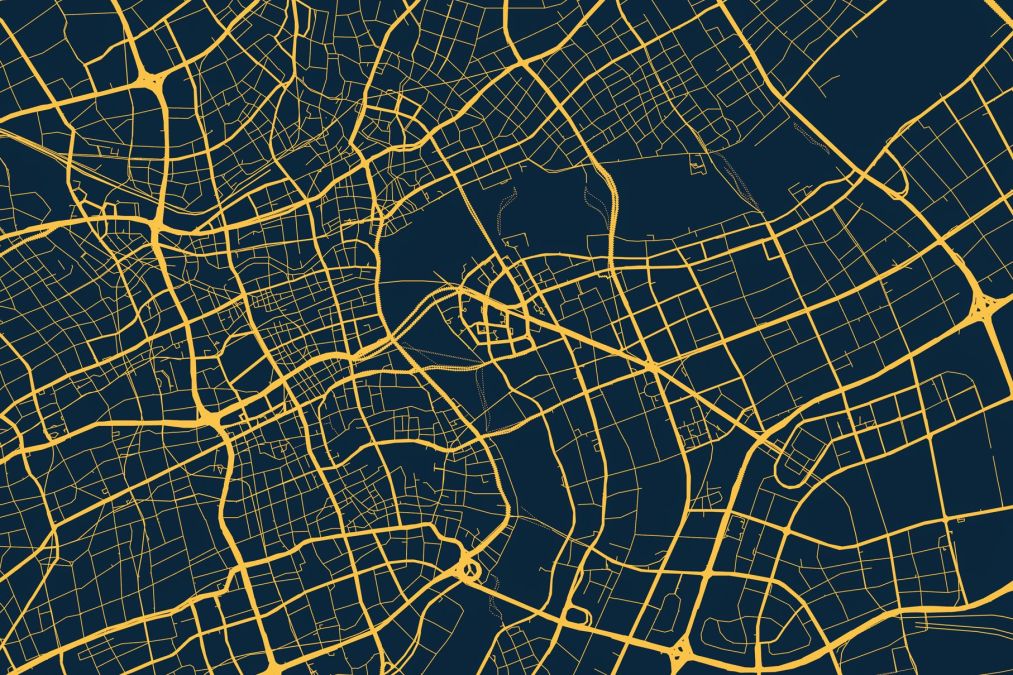 A research project into the use of geographic information systems by election administrators wrapped up this month, finding that use of the mapping technology in voter registration systems and the drawing of precinct boundaries is expected to grow quickly over the next half-decade.
The National States Geographic Information Council, the group that represents state GIS officials, published Tuesday the final report from its Geo-Enabled Elections project, which since 2018 has tracked states' election directors integration of GIS into their data systems. The project's also tracked how closely those officials are working with their states' geographic information officers, who make up NSGIC's membership.
Using the spatial data provided by GIS technology, NSGIC has argued, could make it easier for election officials to verify voter registrations and to ensure that voters are assigned to the correct precincts or legislative districts — errors in which have tipped the balance in races decided by razor-thin margins.
NSGIC's report found that what was once a rarity is now commonplace, with 86% of state and territorial election directors saying they're at least aware of GIS and its potential applications in their work, compared with just "a handful" when the project got underway. And, according to a NSGIC survey that garnered responses from 28 state and territorial election directors, 89% plan to integrate GIS into their voter registration systems by 2027, compared with 39% who do so now.
That integration makes it easier for election officials to conduct audits of their voter lists and district boundaries, compared to the old system of manually creating ranges of street addresses, the report stated. More than half of states now conduct routine audits of their voter address files and boundary maps, NSGIC found, and 29% of states surveyed are doing spatial audits using GIS, up from just 9% four years ago.
"The initial start to the project was instigated by this question of how our state election directors are making sure that the right ballot is getting to the right voter," Jamie Chesser, a former NSGIC program director who oversaw the elections project, said in a recent interview. "And we know, as geography people that the best way to do that — right ballot to the right voter — is through the use of GIS."
NSGIC's four-year effort also included several pilot projects that introduced GIS technology to state- and county-level election systems. Those projects included jurisdictions like Shasta County, California, where officials last year told StateScoop that converting voter location data to GIS reduced errors and made it easier to draw up new maps.
Chesser said the work has also led to NSGIC building a close partnership with the National Association of State Election Directors, with members of each group now attending the other's events.
"Now, [election directors] just know that it's making their people more efficient, more effective at streamlining their processes," she said. "They're able to implement these spatial data audits and catch, you know, people voters that are voting in districts that shouldn't be."
Yet even with the goal of having nearly 90% of states encoding voter files with GIS by 2027, the NSGIC report found several barriers to adoption, including budgetary concerns and the difficulty, especially in more rural states, of finding people with GIS expertise. In fact, the number of GIS professionals working in election offices appeared to decline between 2018 and 2022, the report found. NSGIC attributed the trend to "a variety of reasons, including shoring up brick and mortar security and cybersecurity practices," though the group said more research could find more definitive reasons.
Chesser said NSGIC did not calculate how much it would cost for nationwide implementation of GIS in voter registration systems.
Still, Chesser said, there's been evident progress. She compared the evolution of GIS in election administration to the steady growth of online voter registration, which was introduced for the first time in 2000, in Arizona, and as of this year is available in 42 states plus D.C.
"They're both technology-based. And they both help election directors," Chesser said. "And both also are big on relationship-building between the different stakeholder groups. For geo-enabled elections, obviously it's state election directors and GIOs. So this stuff takes time. You have to have the patience, you have to be willing to just have the good fight and keep chipping away and just cross fingers that you have the money to continue doing it."