Researchers are trying to make U.S. elections more reliable — using maps
A group of state GIS officials and other researchers are working to correct flaws in precinct maps that could potentially throw the results of elections.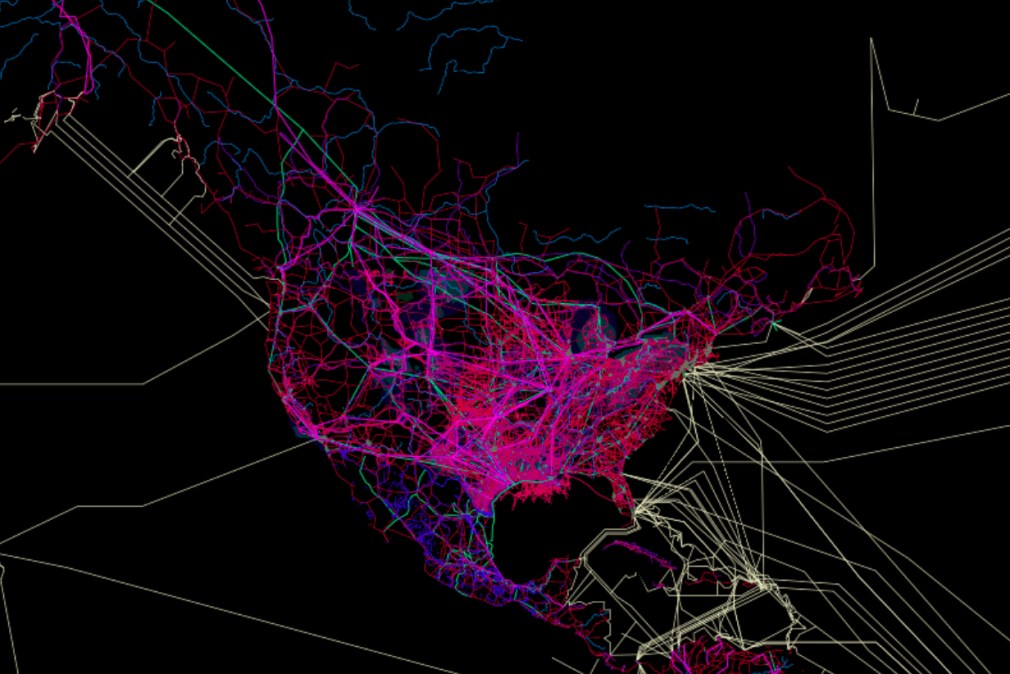 In the 2017 election for the 28th district in the Virginia House of Delegates, Republican Bob Thomas beat his Democratic opponent, Joshua Cole, by just 82 votes. But the results were potentially tainted when officials discovered that at least 260 voters who should've cast ballots in the the 28th had been apportioned into neighboring districts. Another Virginia race was decided by the drawing of a name from a bowl after the candidates battled to a draw in a recount, though it was later revealed 26 voters in that race actually lived in a different district.
In both races, there were enough voters who were wrongly assigned to potentially change the outcome of races that could've tipped the balance of power in Richmond.
The Virginia races wouldn't be the last instances of incorrect mapping leading to a flawed election outcome. In September, a Georgia judge ordered a state House race to be rerun entirely when 402 voters were told they had been assigned to the wrong district following a primary race decided by a 67-vote margin.
Now, a group of state-government mapping officials, election directors and academics is trying to eliminate future situations like those that transpired in Virginia and Georgia by encouraging states to make better use of geospatial information systems when drawing up voting precincts and legislative districts. The Geo-Enabled Elections project, as the effort is known, can ensure people are voting in the races where they actually live and help restore citizens' faith in the democratic process, the group says.
"We need to know district boundaries and precinct boundaries," Michael McDonald, a political science professor at the University of Florida who studies voter participation and an adviser to the project, told StateScoop. "And we need to know where the voters are. GIS plays this important role of correctly identifying where people live."
The project, which is led by the senior GIS officers in eight states, was launched in October 2017, before the peculiar results in the Virginia and Georgia races. But the group, reviewing the voter files in two states — Colorado and Florida — still found errors that added up to nearly 10,000 voters being assigned to the wrong precincts or legislative districts, McDonald said.
McDonald added that mistakes in legislative districts go back to how state and local governments identify boundary lines. Originally, districts and precincts were parceled out using a surveyor's method known as "metes and bounds," in which sections of land are defined by physical characteristics, such as the end of a street or a geological feature. The other traditional method authorities use is to follow U.S. Census Bureau blocks, but those are often based off physical features, he said. With GIS, mapmakers can geocode registered voters' locations, converting them from simple street addresses into coordinates that can be verified with with other data sets.
GIS is popular, just not for elections
Most states use GIS to manage critical services, but advanced computerized mapping is less popular when it comes to running elections. A survey this year by the National States Geographic Information Council, or NSGIC, the group representing statewide mapping officers, found that while 82 percent of states maintain GIS-powered maps for city and county lines, school district boundaries and public utility service areas, only half maintain statewide mapping of their voting precincts.
The result, McDonald said, is inconsistencies between datasets that lead to voters being placed in the wrong precinct or district when it comes time to redraw election boundaries. To find these errors, the Geo-Enabled Elections team acquired statewide voter files from Colorado and Florida and tested them against up-to-date GIS maps.
McDonald said many of the instances the group found stemmed from "corner cases" in which buildings at an intersection or edge of a legislative district had addresses that on paper would appear to be in one precinct, but were actually physically located in another. One case involved a Florida apartment building that sat at the end of a long driveway that actually crossed a legislative district boundary.
"We showed [election officials] the map and they corrected the error," said McDonald, who did not specify where in Florida the building was. "It affected hundreds of voters because it was a large apartment complex."
The Florida apartment building was a result of automated mapmaking procedures not accounting for the complex's deep setback, McDonald said, but voter misassignments are just as likely to stem from human error. In another Florida county that McDonald would not identify, he said the local government inadvertently knocked 850 registered voters into the wrong state House district after new local precinct lines were drawn to be congruent with the legislative boundaries.
In Colorado, the Geo-Enabled Elections group discovered that the state had drawn its current legislative boundaries based off files released by the Census Bureau in 2013. The Census, though, periodically updates its geography to better align with physical locations, but those updates weren't relayed to the Colorado secretary of state's office, which oversees elections. So while the Census was assigning addresses correctly, district boundaries remained static.
"When the Census geography shifted, that changed the digital location of where voters were," McDonald said. "That led to hundreds of people being assigned to the wrong district."
The many small errors researchers discovered with the Colorado and Florida maps aren't an indictment against using GIS. Rather, McDonald said, they're a sign elections officials should be embracing the technology, with an appropriate dose of skepticism. And it's possible to reduce assigning voters to the wrong district by double- and triple-checking the data.
"It does work by and large," he said. "There are likely going to be errors. Even if you have a GIS system for assigning voters to districts, you should not be over-relying on that system. Use a different geocoding database just to see if you get the same results. Having satellite imagery will help."
There are other sources of potential errors, too, he said, such as newly built homes where voter registrations are filed before the addresses are added to the underlying GIS file, or in a city where a street name has been changed — think "Jefferson Davis Highway" being dropped in favor of a non-Confederate historical figure.
"That might not happen in the voter database, but that'll be picked up in the GIS and the whole street will fail to be geocoded," he said. "When you fail the geocode you don't know if the people are in the right district or not."
College dorms, military base housing and homes on tribal lands can be similarly hard to pinpoint when drawing precinct lines, McDonald said.
Better integrity, happier voters
Colorado and Florida officials were able to correct the errors the Geo-Enabled Elections project pointed out in the effort's first year. In the project's second year, NSGIC would like to expand the research to a five-state pilot project, and McDonald said officials in New Jersey, Oregon and Utah have expressed interest in participating.
Eventually, the team would like to build a national voter file that can be analyzed and used to correct voter assignment errors across the country, he said, possibly creating a new service to help states perfect the maps they use in elections. The hurdle is that every state has different regulations on who can access the voter file. Colorado and Florida provided theirs for free; Virginia charges $5,000 for access, and only shares the data with political groups and vendors, and NSGIC is neither.
"There's a service model where we could provide it," McDonald said. "For now we've been doing it from a research perspective. To actually make this work [nationally] we're going to have to figure out some fee for service."
A sandbox where researchers can analyze GIS data against voter registration would lead to all sorts of quirks that elections officials could resolve to make the contests they oversee as trustworthy as possible. "Who knows what else we'll discover to improve the integrity of the data?" McDonald said.
But along with making election results more authoritative, McDonald said better integration of GIS could lead to voters knowing more about the candidates looking to represent them.
"What happens to the voters on that one side of the street that was assigned to the wrong district?" he said. "Did anyone ever go out to meet them? They probably have less contact from the campaigns."