'Geo-Enabled Elections' event to bridge mapping, election disciplines
Geospatial officers and elections administrators will meet in Washington to exchange ideas on making the democratic process more geographically precise.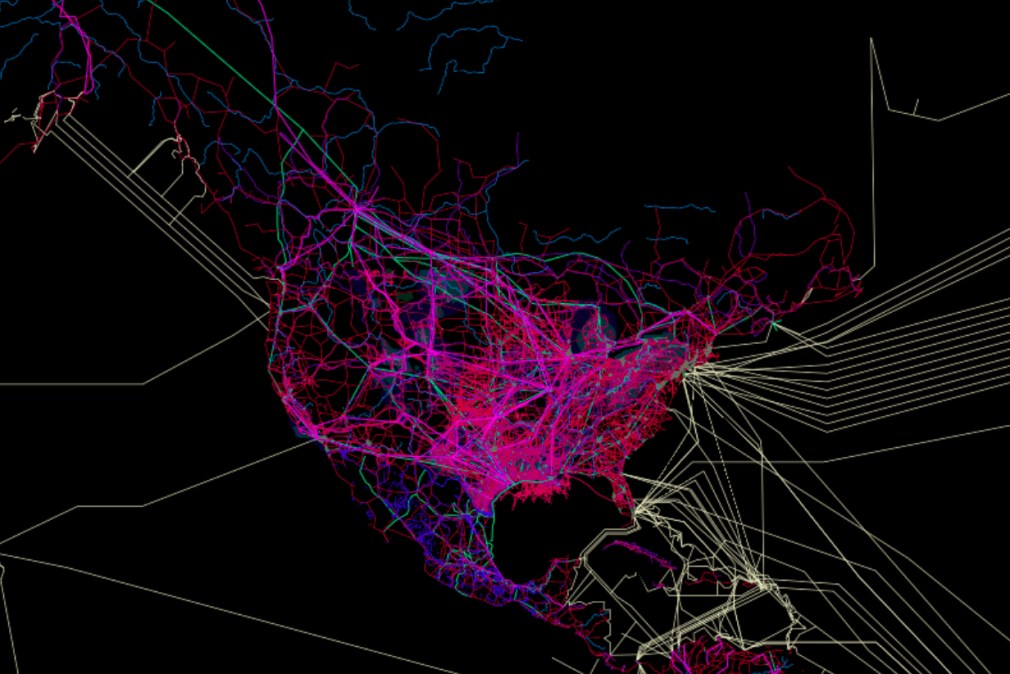 Nearly two years after the launch of a research project exploring how advanced mapping technologies can be used to improve how elections are run and legislative districts are drawn, state geospatial officers and elections administrators from around the country will meet Wednesday in Washington to exchange ideas.
The National States Geographic Information Council, the organization for states' top mapping officers, is holding its first Elections GeoSummit, featuring several panel discussions and speeches exploring how geospatial information systems can be used to improve voter registration databases and more precisely draw the maps that determine which officials represent which residents at every level of democratic government.
Since NSGIC launched the Geo-Enabled Elections Project in October 2017, the group has put out several case studies on how GIS has improved elections. Some states, like Utah and Wisconsin, used data from the 2010 Census to assign numerical coordinates to every existing address, and then compared that spatial data to existing precinct and district maps to help verify that voters were assigned to the proper boundaries.
Poorly aligned maps have potentially skewed the results of close elections. Two razor-thin races for the Virginia House of Delegates in 2017 — including one that had to be settled by a name being drawn from a bowl — were in districts that were later found to have included voters who should've been apportioned to different seats. A primary for a Georgia statehouse seat last September decided by 67 votes was rerun entirely after more than 400 voters were found to have been wrongly given ballots.
Many state and local governments draw their electoral boundaries using an old surveyor's method called "metes and bounds" — which defines sections of land by describing physical characteristics like the end of a street or geological feature — or U.S. Census Bureau blocks, rather than the numerical precision offered by GIS data.
"When people are incorrectly placed, they're getting the wrong ballot and they're not voting for the people who represent them," said Tammy Patrick, a senior adviser at the Democracy Fund, former elections administrator for Maricopa County, Arizona, and who is scheduled to speak at Wednesday's conference.
Although states are increasingly making use of GIS to manage critical services, the technology is still emerging in the elections space. A NSGIC survey of state election directors found that less than one-third of those who responded said their voter registration systems are capable of supporting GIS. The newest GIS-enabled voter registration system, in Washington state, launched earlier this year with a slew of glitches, though they were resolved in time for local primary races earlier this month.
But elections are overseen at the state, county — and in some places, like Wisconsin — city level, meaning officials at all rungs of government need reliable precinct and district maps. Patrick said one of the Geo-Enabled Elections Project's goals is to bring smaller, less-resourced jurisdictions "up to speed" on GIS as more states replace their voter registration systems with geocoded platforms, especially as the 2020 Census approaches.
Yet even at the statewide level, Patrick said, one of the biggest hurdles to more geographically precise elections is that the officials with the advanced mapping tools and the officials who oversee the voting process rarely interact. One of the goals of Wednesday's conference — and the ongoing Geo-Enabled Elections Project — is "making sure the GIS officials are participating in the elections stream."