Federal grant gives Bay Area Rapid Transit an 'extra boost' for security upgrades
A $6.8 million FEMA infusion will help support projects proposed by the authority after recent deaths.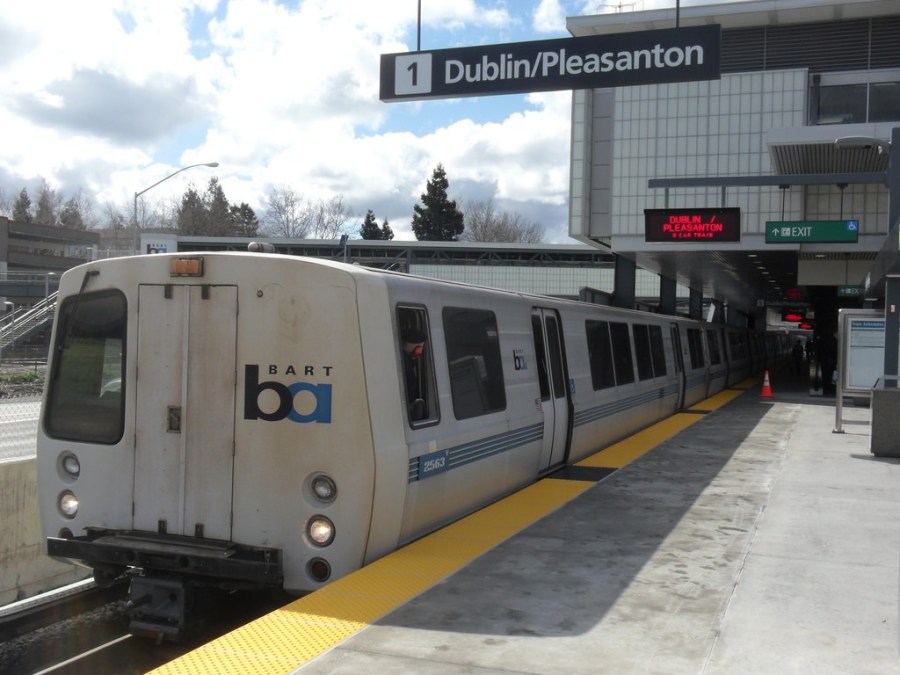 The Bay Area Rapid Transit, a train system serving the San Francisco region, announced this week that it has received a $6.8 million grant from the Federal Emergency Management Agency to support additional patrols and security upgrades following a recent spurt of violence.
The agency said the new FEMA funding, which has become available partially thanks to members of Conrgess from the San Francisco region, will help support heightened police patrols ($1.1 million) on BART as well as upgrades to cameras ($3.6 million) and radio interoperability ($2 million).
"The grant provides an extra boost to the important steps we're already taking to improve the safety and security of BART riders," BART General Manager Grace Crunican said in a press release on Monday. He thanked Rep. Eric Swalwell, D-Calif., in particular, for recognizing BART's needs and ensuring "the Bay Area gets its fair share of federal grants."
BART's board of directors gave the nod earlier this month for the agency to craft a plan on $20 million in upgrades that include a $15 million expansion of its existing video surveillance network and a $5.2 million project to install new emergency call boxes. This new funding will help support the enhanced security and surveillance proposals that came after three separate fatal attacks on BART came within five days last month.
The deaths, especially the stabbing of 18-year-old Nia Wilson , has prompted both outrage and fear among many of the city's residents and underscored a general upward trend in BART violence seen in recent years. According to data compiled by the San Francisco Chronicle from the California Department of Justice and BART, BART last year transported more than 120 million passengers and recorded 293 robberies, 130 aggravated assaults and five rapes. This year is on track to outpace last year's statistics.
An additional $6 million in security and surveillance upgrade proposals will be further discussed next month after BART's board of directors requested a suburban setting to balance the discussion with the feedback received at its first meeting to discuss the proposals. A BART spokesperson told StateScoop this meeting is tentatively scheduled at Pittsburg City Hall in Contra Costa County on Sept. 27.