Startup in Residence expands to 31 cities and states for 2019
The nonprofit says it's on track to hit 100 communities within the next five years.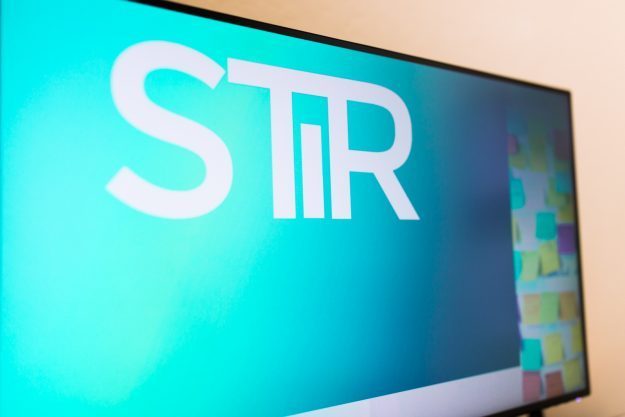 The Startup in Residence program that pairs startups with local governments announced an expansion to 31 cities, regions, states and regional transit agencies on Wednesday, signaling the next step in its quest to reach 100 cities and communities in the next five years.
The program, also known as STIR, was formerly led from the San Francisco's Mayor's Office of Innovation, and has since grown into a national platform for cities to partner with startups to solve civic challenges with new technologies. In addition to adding the Commonwealth of Pennsylvania — the first state government in the STIR program — the new cohort includes:
San Francisco
Boulder, Colorado
Las Vegas, Nevada
Long Beach, California
Los Angeles
Memphis, Tennessee
Memphis Area Transit Authority
Mobile, Alabama
Montreal, Quebec, Canada
City of Portland Bureau of Planning and Sustainability
San Jose, California
Edmonton, Alberta, Canada
Henderson, Nevada
Fremont, California Public Works Department
Norfolk, Virginia
Napa, California
San Diego
Peoria, Illinois
Sacramento, California
Syracuse, New York
San Leandro, California
West Sacramento, California
Commonwealth of Pennsylvania
Miami-Dade County
Regional Transportation Commission of Southern Nevada
El Dorado County, California Department of Transportation
Massachusetts Bay Transportation Authority
Metropolitan Transportation Commission
Walnut Creek, California
Two additional state and/or local governments not included in the above list have not yet formally announced their involvement in the 2019 cohort.
The city governments in this new cohort are currently working to identify their own unique challenges that might be solvable with the help of a dedicated private sector partner, and to file those challenges in a request for proposals that CityInnovate — the nonprofit that runs STIR — will help distribute to startup partners.
"We've been able to create a streamlined procurement process that results in taking less than an hour for a startup to respond to an RFP and a very light lift for governments to have to participate and put together the RFP as well," said Jay Nath, who left San Francisco's city government in March to serve as co-executive director of CityInnovate. "We've been able to do quite a bit of work in that area, and we then try to identify and recruit the best startups in the U.S. and globally, to participate in this program."
Nath, who created STIR in 2014, has overseen its transition from solving the problems of city agencies to entire states. Scale isn't everything, however.
"The challenges are often very similar," Nath said, "whether its trying to manage a grant system or helping businesses navigate the license and permitting process. There's a lot of similarities between the different levels of government, and we see an opportunity to learn from each other."
Nath and his team have been working on getting everybody at the same table — whether that means startup executives and government officials, or just getting cities and counties on the same page. For example, STIR is working on a "mobility track" that would bring together officials from every level of government to discuss how to explore "what's working, not working, and emerging technologies, whether its electric scooters, microtransit or bike shares."
The procurement process for these technologies is an involved, 16-week co-creation process between the agency and the startup, Nath said, which is what sets it apart from the way that governments traditionally buy technology — which is either off the shelf or through a consultant.
The nonprofit also announced a partnership with WeWork, a nationwide chain of coworking spaces, to offer free office space for startups participating in the program.
At a "demo day" at San Francisco City Hall on Wednesday, STIR 2018 cohort members demonstrated some of their past products developed through the program. A team developing a tool called RideAlong showed how their software can give patrol officers information about people with mental illness before they arrive at a scene. A company called Nordsense showed how its technology can optimize waste collection with smart waste dispensers.
For CityInnovate, Nath said, successful STIR partnerships are proven not by the financial value of the contracts signed, but through the value that is added to the government's toolkit.
Applications to join the 2019 STIR cohort are open — cities can apply here .
This story was updated on Aug. 24 to include the full list of known participants in STIR's 2019 cohort.