Facebook and Google take different stances toward states' new rules on political ad disclosures
Google is suspending political ads in Washington state, while Facebook simply says state authorities have raised "important questions."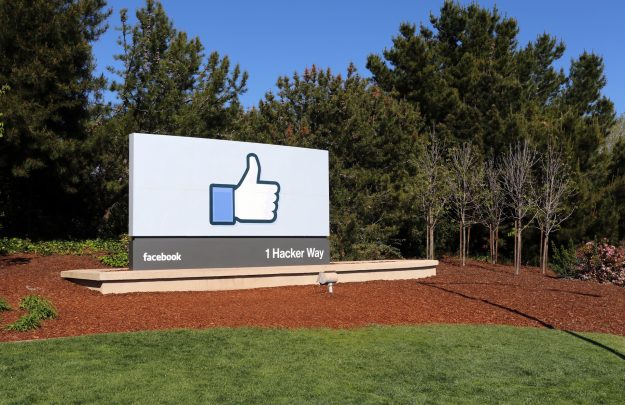 As states revise regulations for disclosures on political advertisements, the two companies that deliver the bulk of online campaign ads are mounting different responses. Google announced this week it is suspending campaign ads in Washington state in response to recently adopted regulations that require digital platforms to disclose the locations that commercials target and how many user impressions are counted.
The shutdown is temporary, Google said, but it is unprecedented.
"We take transparency and disclosure of political ads very seriously which is why we have decided to pause state and local election ads in Washington, starting June 7, while we assess the amended campaign disclosure law and ensure that our systems are built to comply with the new requirements," the company said.
Google did not give a date for when it might start allowing ads for ballot initiatives and candidates for local and statewide offices again. The company is in the middle of an update to its national rules for campaign ads delivered through its AdWords platform. Beginning July 10, Google will require all political ads on its network to include text disclosing the people or organizations that paid for them.
Google's suspension of political ads in Washington also comes on the heels of state Attorney General Bob Ferguson suing the search company and Facebook , alleging the online giants aren't disclosing enough information about political ads on their platforms. Ferguson's suit cites a 1972 state law requiring campaigns to disclose their spending, and argues that the companies have "failed to maintain and make available for public inspection" documents keeping track of the advertisements they sell. The suit states that since 2013, Washington state campaigns have paid about $3.4 million to Facebook and $1.5 million to Google for ads.
While Google is pulling out of Washington's political market for now, Facebook is staying in.
"We believe political advertising serves an important purpose, helping candidates connect with voters and encouraging people to get involved in the democratic process," Rob Leathern, Facebook's director of product management, said in an emailed statement. "At the same time, we believe it should be done with as much transparency as possible, which is why on Facebook, ads with political content now require a 'paid for by' disclaimer and live in an archive, open for anyone to review. And soon we'll show all ads a Page is currently running, not just political."
Facebook's political-ad archive launched last month and allows users to see when advertisements started running on the site, who is paying for them and the gender and location breakdown — (only to the state level) — of the target audience. The overall impression and spending figures, though, are given only as ranges. The database entry on a spot for a Washington state senate candidate , for instance, only states that the ad has reached fewer than 1,000 users and cost less than $100 to place.
Ferguson's lawsuit demands a bit more precision on how much campaigns are spending. But Facebook appears to be taking a more conciliatory approach toward Washington's new rules than its chief competitor for online ads.
"Attorney General Ferguson has raised important questions and we look forward to resolving this matter with his office quickly," Leathern said.
Washington's push for greater disclosure about online political ads is part of a national trend in the wake of the 2016 presidential election, which was marred by Russia-backed hackers buying Facebook ads designed to influence American voters with sensitive issues. Broadly, some states are pushing to make the guidelines for digital ads align more closely with those for political spots sold by terrestrial broadcasters, which are required to keep physical files of campaign ad purchases that any member of the public can browse.
Last year, California adopted a law requiring online political ads to nam e their top donors . New York Gov. Andrew Cuomo signed similar legislation in April. And a new Maryland law requiring all websites with more than 100,000 monthly visitors to publish information about campaign-ad sales goes into effect next month, over the opposition of newspaper publishers in Maryland, Delaware and D.C., who argued that forcing their websites to publish certain information would be a First Amendment violation.
Facebook has hailed the Maryland law , though, calling it a "national model for the other 49 states to follow."