D.C. taxi agency using data analytics platform to get smarter, share open data
The newly reorganized Department of For-Hire Vehicles is trying to change the way it uses and shares information with a cloud-based platform.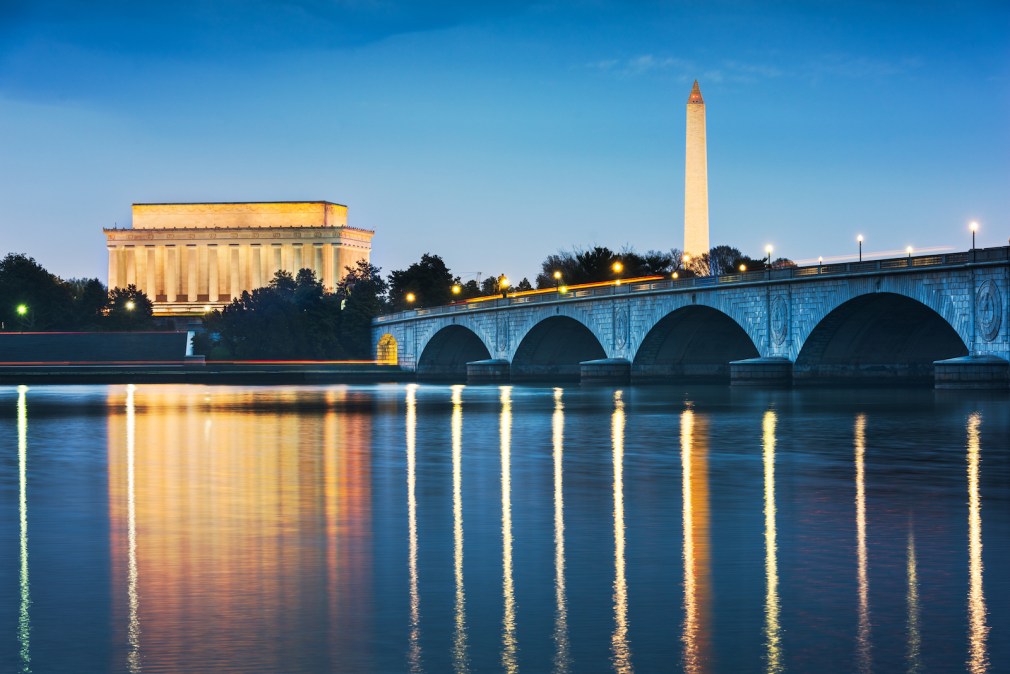 As the Washington, D.C., agency in charge of regulating taxis undergoes some major changes, the Department of For-Hire Vehicles is working to use data to guide its operations and share that information with the public.
The D.C. Taxicab Commission officially reorganized into the new department last week at the behest of legislation passed by the D.C. Council, and as the department undergoes this shift in focus, it's also using a new data analytics platform based in the cloud to be more efficient and transparent.
Ernest Chrappah, the department's acting director, told StateScoop that the platform is already helping his staffers better analyze trends among taxicab drivers in the city, and it will soon help the department share popular datasets on its websites to help inform discussions about D.C. transportation.
"We've quickly moved from using the data to manage our operations to providing transparency to the public of how we're doing, and more importantly, how the industry as a whole is also performing," Chrappah said. "We can have robust conversations about any industry issue."
Despite the changes, Chrappah's agency still lacks the authority to regulate transportation network companies like Uber and Lyft, other than levying fines for drivers who accept the street hails reserved for traditional taxis. But with all the changes these companies have brought to the industry in D.C., Chrappah said he saw the need roughly a year ago for his agency to take a more evidence-based approach to setting policy for the city's cabs.
"The fundamental issue we were trying to address was, 'How are we doing as an agency in terms of our key performance metrics?'" Chrappah said. "But if I asked my staff, 'How many trips are we doing today?' you'd have one person calculate it a certain way and the next person calculate it another way."
Additionally, Chrappah found that the agency had a "data sprawl" problem, with data on things like customer complaints and credit card transactions scattered among a confusing web of Excel spreadsheets and databases.
That convinced Chrappah that the department needed to bring in some outside help for the process, and he kicked off the procurement process in earnest. Yet, with only a small staff and modest budget to work with, he had some pretty specific requirements for finding a new piece of software.
"We had to make sure that any solution we put in place didn't cause a strain on staff or our resources, because we're a very small agency with less than 60 employees, half of whom spend their time in field enforcement," Chrappah said. "We didn't want to spend a lot of time learning the new technology, managing servers, create data stores, and more importantly, wanted something that was self-service oriented."
They eventually settled on the software development firm EastBanc Technologies, putting in place their cloud-based business intelligence tool to give Chrappah's staffers access to department data, no matter where they are.
[Read more: D.C. leaders pledge greater transparency through technology, open data]
"The pleasant surprise out of this is the speed at which my internal managers have adopted the data visualization as a way of managing the independent units," Chrappah said. "Now, when we have staff meetings, I don't have to ask how many licensed drivers do we have and get two different answers. I'll ask, 'What are we seeing in terms of safety claims?' and people who aren't even in the enforcement division can give an answer.'"
Chrappah said they even tweaked their policies recently based on insights gleaned from the data. When they noticed a spike in the number of tickets agents were handing out for cab drivers not having proof of insurance, Chrappah said they started asking questions.
They discovered that many drivers were trying to use electronic IDs offered through some insurance companies, but the department didn't currently accept those. Chrappah decided to change that.
"That is progress, because we're going from paper to a digital world, and we looked at these trends and took corrective action at no extra cost to drivers to get that convenience," Chrappah said.
But Chrappah is especially excited about the public-facing part of the system the department is working on. The agency plans to make all sorts of datasets available online, and help policymakers and residents get a more accurate sense for the state of the industry in the District.
"Typically people will say that taxis are dying and private vehicles are doing all the trips, but if we look at the trips, we'll see taxi trips aren't at the same level as private cars, and that's one area where we can ground ourselves in the data and the facts," Chrappah said. "And we anticipate that we'll see an increase in a demand for data from the tech community … and we think that's a welcome activity because now people are asking more sophisticated questions and we're getting the chance to crowdsource quality assurance, crowdsource innovative solutions."
Wolf Ruzicka, EastBanc's chairman, thinks the fact that the department is already moving to make the data available shows that the project was "outrageously successful" compared to his work with other government agencies.
"It took just a few months from having an idea to publicly exposing the data, and that's very unusual," Ruzicka said. "The vision behind it is very innovative and that's unusual in the public sector, and even the private sector."
Thanks to that sort of success, Chrappah now said his team feels like they "can do pretty much anything."
"Internally, this has been a confidence booster so we can take on more exciting projects," Chrappah said.