Washington, D.C., mayor names interim CTO
Michael Rupert, who's been with the Office of the CTO since 2014, steps in for Lindsey Parker, who is now Mayor Muriel Bowser's chief of staff.
Washington, D.C., Mayor Muriel Bowser last Friday named Michael Rupert, the longtime communications director for the city's Office of the Chief Technology Officer, as her administration's interim CTO.
Rupert, who's been with the office since 2014, will step in for Lindsey Parker, whom Bowser last month appointed as her new chief of staff after the sudden resignation of John Falcicchio, who'd been the mayor's top aide since she entered office in 2015.
Falcicchio, who was also the powerful deputy mayor for planning and economic development, is under investigation after being accused of sexual harassment by two D.C. government employees.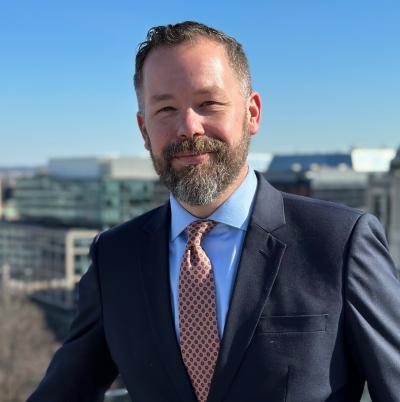 Reached by text message, Rupert told StateScoop that one of his top priorities as interim CTO is to continue the development of a new business portal, which debuted in February, designed to help companies and businesspeople navigate the myriad licenses and permits needed to operate in the city.
"We're rolling out new features and new license categories for the business portal every few months," Rupert said.
He said his office is planning for additional portals, offering access to the city's resident, family and social services.
Rupert also said he's planning to expand the city's Community Internet Program, an initiative that allows internet service providers to install antennas on government-owned buildings and tap the city's own network to deliver high-speed service to households that qualify for discounts under Federal Communications Commission's Affordable Connectivity Program.
So far, Rupert said, the Community Internet Program's first partner ISP has reached 7,500 households. A conference aimed at recruiting more carriers to the program is planned for next month, he said.
Rupert also told StateScoop that redesigning the city's main website, which has largely looked the same since before Bowser took office, will be a "major focus."
"Getting the front door to D.C. government to be simpler, fairer, and faster to use," he wrote.