Civis Analytics releases digital toolkit to reach vaccine skeptics
A new suite of maps and data tools from Civis Analytics enable state and local agencies to view who's hesitant about taking a COVID-19 vaccine.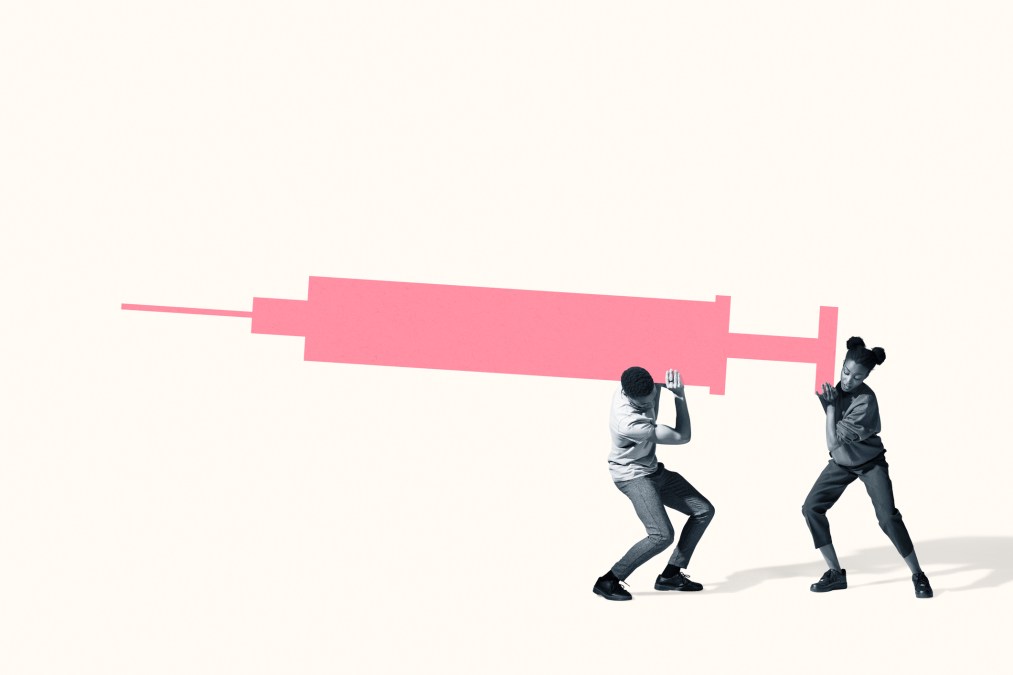 The data analytics firm Civis Analytics unveiled a new digital toolkit Thursday to support efforts by state and local health agencies to reach people hesitant to take the COVID-19 vaccine.
The company's new Vaccine Outreach Intelligence Center, or VOIC, is composed of several data-modeling tools and interactive maps that state and local agencies can configure to support their outreach efforts and understand their communities, Crystal Son, Civis' health analytics director, told StateScoop. "Rapidly identify who you need to reach and how best to reach them with data, research insights, and tools," the website reads.
The kit enables public officials to hone in on how likely it is that a person in a given community has already received the vaccine, based on "modeled data" — drawing from information on demographic data and proximity to health care centers — that the company says is "usually more detailed and useful for outreach than publicly available figures." It also includes a searchable map of the most vaccine-hesitant communities.
Son said she said she expects the tool will save officials weeks of back-end data compilation and centralization efforts.
"Right now, everyone is so laser-focused on trying to release the supply," Son said. "But they know right around the corner they have to be ready to generate more demand for the supply that will be more plentiful very soon."
Son said the platform pulls data from national surveys, the Centers for Disease Control and Prevention and Civis' "partners." While some of the tools are available for free, Civis also offers the cloud-based tools through a subscription service for agencies that want additional customization, like the ability to determine whether vaccination hesitancy is related to the technology literacy rate in different census blocks.
The data for the kit's interactive maps is updated frequently, Son said, adding that agency officials can save a snapshot of the map at any time for later review of how quickly people are being vaccinated or becoming less hesitant.
"By combining that hesitation data with additional models and data pieces that we have on, for instance, technology literacy or access to health care systems, we can further pinpoint not just who these populations are and how large they are and where they reside, but what is the lever you have to pull to reach out to those folks," Son said.
Civis Analytics had previously worked with state and local agencies nationwide to enhance the efficiency of their census marketing and outreach. And last month, the company announced the role it played helping Illinois make the most of a $10 million vaccine promotion campaign.
Editor's Note: Several corrections and clarifications were made to this story shortly after publication. The State of Illinois is not using the new app, but is using a technology platform from Civis Analytics that the app uses.