How data guided Illinois' COVID-19 vaccine awareness campaign
Civis Analytics helped Illinois identify which messages will be the most effective at convincing "the movable middle" to get a COVID-19 vaccine.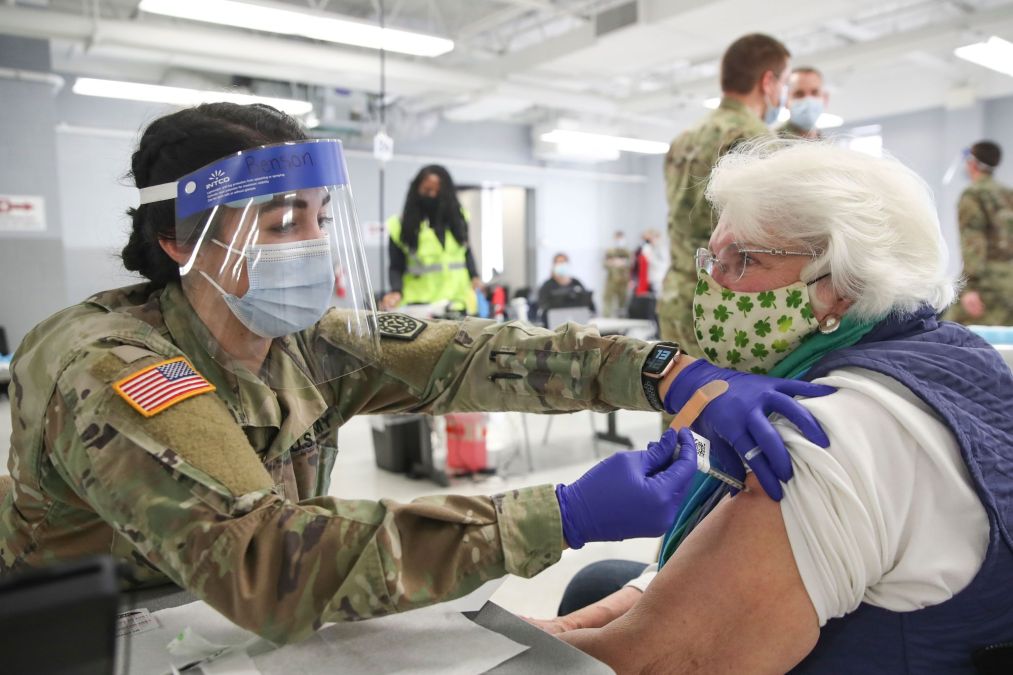 Data analysis, data modeling and message testing are the three key ingredients to Illinois' new $10 million vaccine awareness advertising campaign, geared toward communities that have been hit hardest by COVID-19, Gov. J.B. Pritzker announced Friday.
The state, which according to the Centers for Disease Control and Prevention ranks 26th in vaccine distribution nationally, is gauging public sentiment to guide what kinds of messages are the most effective for people who are hesitant to get a COVID-19 vaccine. A spokesperson for the governor's office told StateScoop the state analyzed data on whether people respond best to marketing that focuses on the benefits of vaccinations for individuals, their communities, their families or the science behind the vaccine.
Led by Civis Analytics, a data analytics firm that previously worked with the state on a $5 million advertising campaign to encourage people to wear their masks, Illinois landed on a campaign that highlights the benefits of vaccines in protecting individuals — the most likely message to sway the 46% of Illinois residents who are on the fence about taking the vaccine.
"With all the topics we've tested, we've seen that personal benefits are what resonate with people — meeting people where they are and giving them straightforward reasons to do what's right," Alex Hanns, the governor's deputy press secretary, said in a press release.
The state began working with Civis Analytics last June to refine its messaging around public health campaigns to wear a mask and assist officials with contact-tracing, as well as to track how people feel about state-mandated public safety measures like sheltering in place. Using online polling, Civis Analytics researchers weighed responses to ensure that they had an accurate representation of Illinois' demographic groups and translated the data into visualizations for statewide communications teams, who then changed the content and distribution of their marketing campaigns to ensure that they would be effective.
"The data that do exist are cases, hospitalizations, deaths. But that doesn't tell you anything about the precursors of how people are behaving," said Crystal Son, the healthcare analytics director at Civis Analytics. "Are they going out? When they go out, do they wear a mask? If they don't wear a mask, what are some of the barriers there? Is it because they don't understand if it works? Are they uncomfortable with it, or do they just not believe that that's an effective strategy?"
Friday's campaign will focus on the ZIP codes with the lowest vaccination rates, Son said, according to data collected by Civis Analytics and Surgo Ventures, another data analytics firm that developed an index of socioeconomic and public health data to determine how vulnerable certain communities are to COVID-19.
The state was able to pinpoint that people between 18 and 34 years old earning less than $25,000 annually, especially women and Black adults, were more highly represented in the "movable middle," people who could be persuaded to take the vaccine. Data from Civis Analytics also revealed that the "movable middle" responded well to persuasion from friends and family who had already taken the vaccine themselves.
"In order to understand the public's attitudes and behaviors when it comes to things related to COVID-19, especially in light of trying to control the pandemic, it's really important to understand what people are actually believing, what their barriers are and how they're behaving," Son said.
Update 3/8/21: Several minor revisions were made to this article to correct or clarify. Surgo Ventures was not working with the State of Illinois. Funding will be focused on ZIP codes with low vaccination rates. Minor clarifications were made to define the "moveable middle."