Massachusetts launches new COVID-19 vaccine verification tool
The commonwealth's digital vaccine pass arrives just days before Boston requires proof of vaccination at indoor public venues.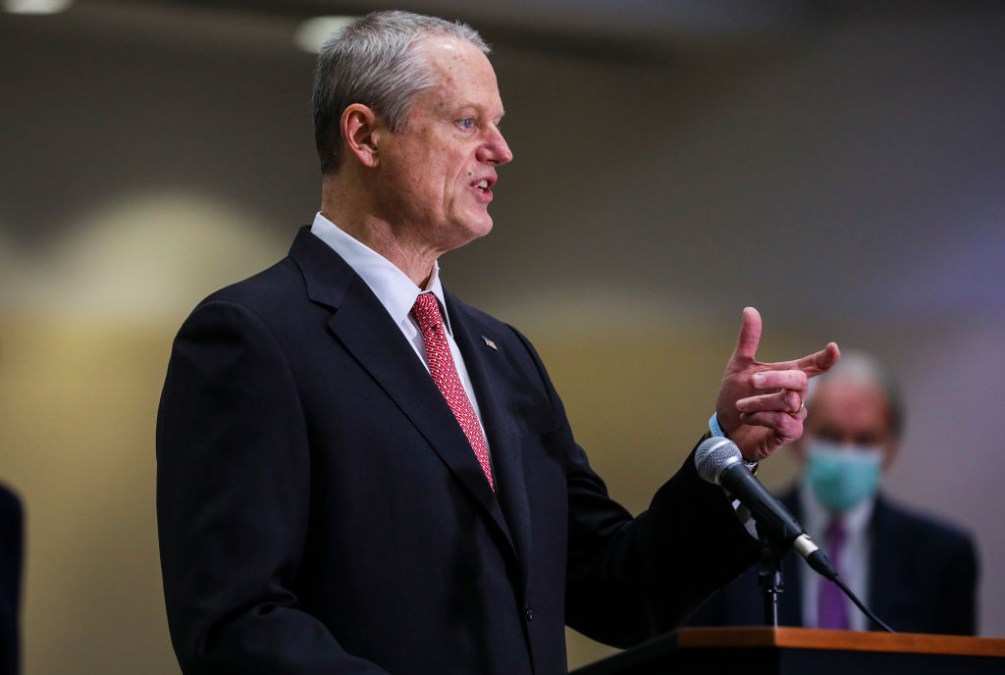 Massachusetts residents can now show proof of their COVID-19 vaccine through their phones with a new app introduced Monday by Gov. Charlie Baker.
The tool, called My Vax Records, extracts health data from the Massachusetts Immunization Information System to allow residents to display a digital COVID-19 vaccine card on their phone. When activated, the digital card generates a QR code that can be scanned to verify that the person is vaccinated, similar to other state-managed digital vaccination cards.
The new tool isn't related to any in-state vaccination requirements, according to the governor's office, though it is designed to integrate easily with similar digital vaccine-verification platforms in use in Connecticut, New York, New Jersey and several other states. All are using the SMART Health Card platform, an open source digital verification framework, but unlike New York state's Excelsior Pass, the Massachusetts tool won't allow residents to show negative COVID-19 test results on their phone. Outside of the coalition of states using the SMART platform, however, at least 20 states have prohibited proof-of-vaccination requirements, according to Ballotpedia.
The new digital vaccine card comes at a time when coronavirus cases are at an all-time high throughout the country, fueled by the spread of the omicron variant of the virus. Though Massachusetts has no statewide vaccine mandate, some cities have implemented their own requirements for entering restaurants, gyms, theaters and other venues. Boston's mandate takes effect Saturday.
Massachusetts residents can still show proof of vaccination through their physical vaccination card or a picture of their card, the governor's office said.