California outlaws drone flights over prisons
The infraction will be punishable by a $500 fine.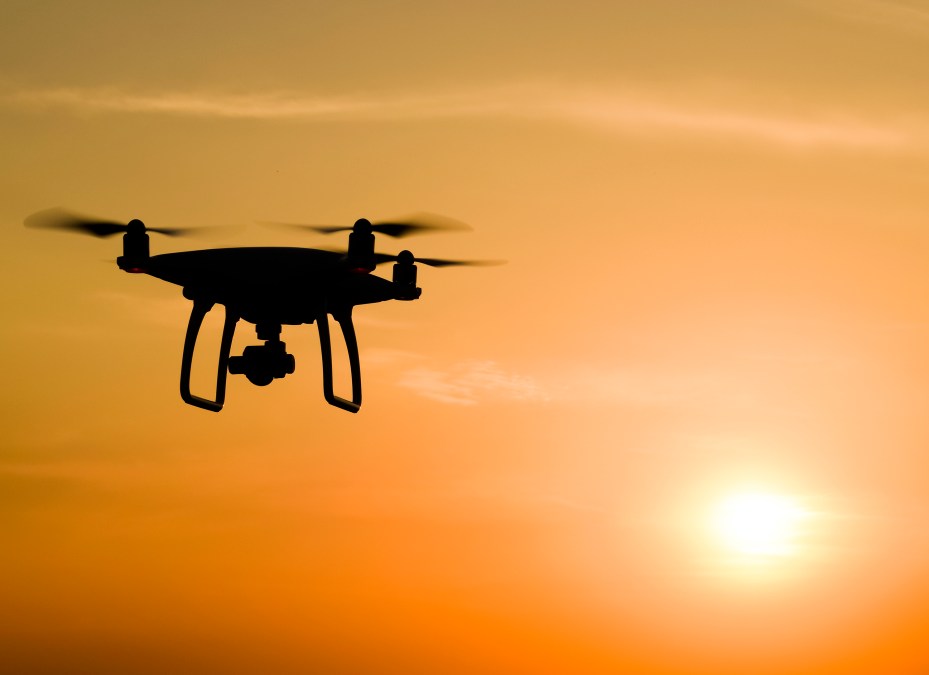 For anyone who was unsure about the legality of using drones to carry drugs, mobile phones, weapons and other contraband into California's prisons, Gov. Jerry Brown clarified things by signing legislation this week that outlawed such flights.
Senate Bill 1355 , which Brown signed Monday, states that operation of unmanned aerial vehicles over any correctional facility in the state is unlawful and punishable by a $500 fine, the maximum penalty for an infraction in California.
The legislation was introduced earlier this year by Democratic State Senator Jerry Hill, who said that while smuggling contraband into prisons was already illegal, there was nothing on the books about the growing use of drone technology over correctional facilities. The new law applies to prisons, jails, and juvenile detention centers.
A member of Hill's staff explained that while the penalty is relatively light, it could provide prosecutors an additional legal avenue in the event that evidence for the contraband is not available, but if a suspected smuggler is caught with a drone.
California's legal activity follows new flight restrictions announced by the Federal Aviation Administration in June that specifically prohibit drone flight over federal prisons and Coast Guard facilities.
As drones have dropped in price and become easier to operate in recent years, anecdotes of the aircraft spotted dropping contraband into prisons has been reported with increasing regularity, both in the U.S. and abroad.
In February, correctional officers at Kern Valley State Prison reported hearing a drone overhead and subsequently found a sack with phones, chargers, SIM cards, headphones, tweezers, hacksaw blades, heroin and methamphetamine. The following day, they found three more bags containing drugs, lighters and rolling papers, among other items.
The state reports there have been 45 "unauthorized drone intrusions" between May 2018 and July 2017, when it started keeping track.
In May, California launched a $35,000 pilot program to stop drone smuggling and assembled a task force mostly comprised of IT staff called an "Unmanned Aerial Systems Unit."
To maintain the security of the program, officials have not disclosed at which prison the new system will be tested, but a vendor selected by the state will provide technology that can detect overhead drones and install an alarm or email notification system for communication between facility staff.
Similar efforts are being considered or have already launched in other states. Prison administrators in Ohio reported last year that they were considering a similar system made by a company called DroneDefender, a device shaped like a shoulder-mounted grenade launcher that is advertised as a way to safely disable nearby drones. In starting the program, officials cited several past incidents, including one in 2015 in which drugs smuggled into the Mansfield Correctional Institution by a gang called the Gangster Disciples fell into the hands of a rival gang, the Heartless Felons, prompting a skirmish.
Officials from the South Carolina Corrections Department hired their own drone pilots earlier this year to operate aircraft that could monitor prisoners. Under California's new law, this is the only legal way for drones to fly over prisons — if they're operated by prison staff through a formal program.