Drones will monitor traffic patterns, communicate with ground vehicle infrastructure in Ohio
The state's transportation department has announced it is combining its leading-edge ground- and air-based vehicle research.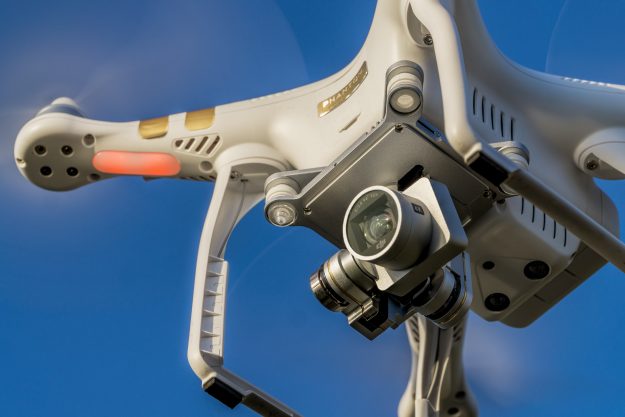 Through the combination of drones and a connected vehicle corridor, the Ohio Department of Transportation announced Thursday it is combining two of its most innovative transportation projects.
The state's 33 Smart Mobility Corridor — a 35-mile-long public testing ground for new transportation technologies on U.S. Route 33 that is housed by the department's DriveOhio initiative — will now be overseen by drones that can help monitor traffic and roadway conditions, and inform overall traffic management decisions.
"This project will help us explore the intersection between autonomous and connected vehicles on land and in the air," DriveOhio Executive Jim Barna said in a press release. "The goal is to understand how we can better manage traffic, roadway incidents, and roadway conditions using advanced technology and data analysis."
The three-year project is part of a national search for a drone system that will allow pilots to operate the aircrafts beyond their visual lines-of-sight. Transportation department spokesperson Erica Hawkins told StateScoop that research to develop a ground-based detect-and-avoid system has already been underway in Ohio since 2016 with help from partners like the Wright-Patterson Air Force Base near Dayton. The project follows other major drone research initiatives focused on improving beyond-line-of-sight capabilities, including those at the Federal Aviation Administration's seven drone test sites or 10 additional state, local and tribal governments selected in May.
Ohio's new project is a partnership between the DriveOhio UAS Center — a beyond-line-of-sight facility located at the Springfield-Beckley Municipal Airport in Springfield — and the Ohio State University College of Engineering.
"This research project will make the development of that safety system a priority so that other aircraft operations such as package delivery and air taxi services can be explored down the road," said Fred Judson, Director of DriveOhio's UAS Center.
The state is currently upgrading the Route 33 mobility corridor to include roadside sensors and putting devices onboard more than 1,000 vehicles. Hawkins said the region's airports and hospitals, which have helipads, present useful opportunities to integrate drones into existing air traffic.
To support the state's existing ground traffic management systems, drones will interact with the corridor's roadside sensors and fixed-location traffic camera systems, and then feed the data into the Ohio's Statewide Traffic Management Center , located at the transportation department's central office in Columbus.
The project is scheduled to begin July 1.