Big wireless carriers pledge to stop selling location data to third parties
Verizon, AT&T, T-Mobile and Sprint have pledged to terminate their agreements with "location aggregators" used for services like roadside assistance and bank fraud prevention.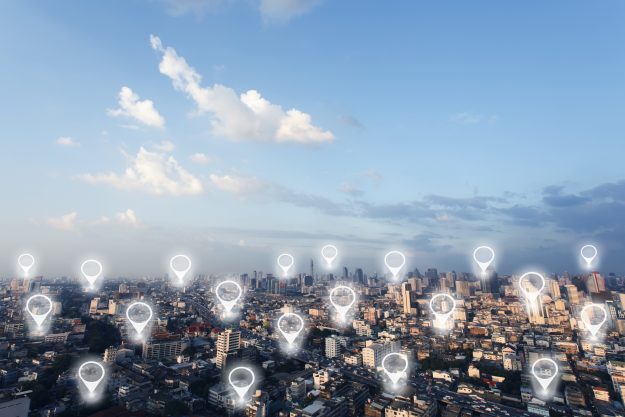 The four largest wireless cellular companies in the U.S. — Verizon, AT&T, Sprint and T-Mobile — pledged to end their "location aggregation" services on Tuesday in response to an investigation into the common practice by Democratic Oregon Sen. Ron Wyden.
Wyden first received confirmation that Verizon was "initiating a process to terminate [its] existing agreements for [its] location aggregator program" from Verizon Chief Privacy Officer Karen Zacharia in the form of a letter to his office on June 15.
The Verizon letter, released on Tuesday along with responses to his inquiries from AT&T, T-Mobile and Sprint, seemed to set off a chain reaction. Shortly after Wyden released a statement praising Verizon for terminating all of its location-aggregator agreements and condemning the other three companies for remaining "content to continue to sell their customers' private information to these shady middle men, Americans' privacy be damned," all three companies announced intentions to follow suit, ending the practice of selling location data to third parties.
The announcements come after AT&T, T-Mobile and Sprint each said they would not agree to such a policy in their original letters to Sen. Wyden.
AT&T said it allowed authorized third parties to access customer location data "only when a customer consents to such disclosure" or in cases of emergency, such as a customer seeking roadside assistance. In emergency situations like that — which Sprint and T-Mobile also referenced as policy in their letters — the cell companies use "aggregators," or third parties, to facilitate the sharing of customer location data between the cell company and the roadside assistance company.
Other situations AT&T referenced that required customer location-sharing included shipment tracking to provide estimated arrival times and services that help first responders locate emergency victims. The data is also sometimes used for bank fraud prevention.
"Without an aggregator, there would be no practical and efficient method to facilitate requests across different carriers," AT&T VP Timothy McKone said in a letter.
AT&T told StateScoop on Tuesday that it would be ending its work with aggregators for these services "as soon as practical," while preserving potentially life-saving services like emergency roadside assistance.
Wyden had previously penned a letter to Federal Communications Commission Chairman Ajit Pai on May 8 asking for the commission to look into Securus Technologies, a prison communications-technology company, that was purchasing location data from aggregators in violation of the cell companies' policies.
The specific instances of unauthorized use of that location data, by aggregators like LocationSmart, however, was condemned by all four carriers in their letters.
"Based on our current internal review, Sprint is beginning the process of terminating its current contracts with data aggregators to whom we provide location data. This will take some time in order to unwind services to consumers, such as roadside assistance and fraud prevention services," a representative from Sprint told StateScoop in an email.
T-Mobile USA CEO John Legere informed Sen. Wyden that his company was terminating arrangements to sell data to "shady middlemen" via tweet on Tuesday afternoon. The company did not return further request for comment.