Alabama launches contact tracing app based on Google-Apple API
The app will be targeted at students returning to the state's college campuses. Meanwhile Google says as many as 20 states are developing apps based on the API.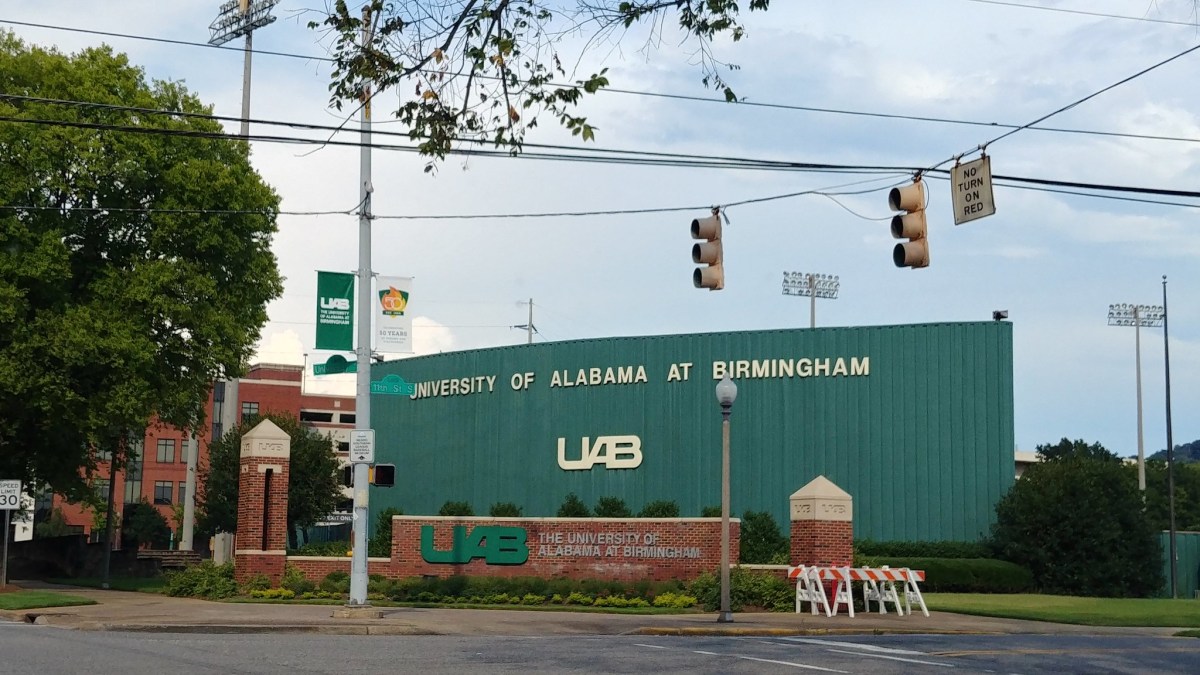 Officials in Alabama on Monday launched one of the first apps published by a state government aimed at tracking the spread of the coronavirus using technology developed jointly by Apple and Google. The app, aimed at students returning to the state's university campuses, is built on Exposure Notifications, the Bluetooth-powered API that the two tech giants released in May.
Alabama State Health Officer Scott Harris and other officials showed off the app, which is part of a system the state is calling GuideSafe, during a virtual press conference Monday. GuideSafe was developed by the state Department of Public Health, the University of Alabama at Birmingham and other researchers throughout the University of Alabama System. Gov. Kay Ivey's office said it was funded with $30 million the state received as part of the federal CARES Act passed in March.
According to Harris, GuideSafe has three components: The first is HealthCheck, a self-screening tool that asks users if they have any symptoms consistent with COVID-19, such as a fever, chest aches or persistent dry cough, to determine if they need a diagnostic test for the deadly illness.
The second is the contact-tracing app. Based on the API built by Google and Apple, phones running the app will periodically send out unique "keys" — essentially strings of random numbers — that will be received by other nearby devices using Bluetooth. Those keys will be analyzed against the relevant local health authority's master list of keys generated by the phones of people who test positive for COVID-19 with any matches triggering alerts notifying people they may have been exposed to the virus.
The third component is designed to tell people if it is safe for them to attend gatherings of more than 10 people, including in-person instruction, based on information gleaned from the HealthCheck tool.
Alabama, which has recorded nearly 93,000 cases of COVID-19 and 1,633 deaths, is preparing to allow faculty and students back onto its college campuses this fall, despite accelerating rates of transmission. During the press conference, officials said the GuideSafe apps will a fundamental part of schools' re-openings, with all students required to complete the HealthCheck survey at least once every three days. The state is also requiring all public and private college students to test negatively for the coronavirus before they come to campus, said Finis St. John, the chancellor of the University of Alabama System.
Tests mandatory, tracing app not
While testing and use of the HealthCheck tool will be compulsory, the contact-tracing app is not. Google and Apple prohibit developers from making Exposure Notifications apps mandatory. The app right now is only open to users with a .edu email address, but state officials said they are hoping to get at least 20,000 downloads during a monthlong pilot period before potentially opening it up statewide.
Alabama's announcement also came a few days after the tech giants announced a handful of updates to the API, which has provided the building blocks of tracing apps being used in 16 countries, including Canada, Ireland, Germany and Saudi Arabia, but none in the United States, where tracing programs are being developed on a state-by-state basis.
But Google said Friday there are now 20 states, accounting for 45 percent of the U.S. population, exploring apps based on the Exposure Notifications platform, At the time of the API's launch in May, just three — including Alabama — had expressed interest publicly.
Still, privacy concerns and the tradition of contact tracing being done by live callers have dogged the development of mobile apps. While Apple and Google insist apps based on their Bluetooth-based interface cannot track users' physical locations or identities, and that data is shared only with public health authorities, few Americans trust that pledge, with 71% saying in June they would not download a tracing app.
Public health authorities pursuing apps must also contend with figuring out how their programs will work across state lines. One of the recent updates Google and Apple announced is the creation of a "national key server," which will be managed by the Association of Public Health Laboratories.
Beside Alabama, a Google spokesman did not say which other states are close to launching apps based on Exposure Notifications.