25 percent of California adults are using state's contact tracing app
California boasts the highest contact-tracing app activation rate of any state in the country, with more than 8 million users, officials said.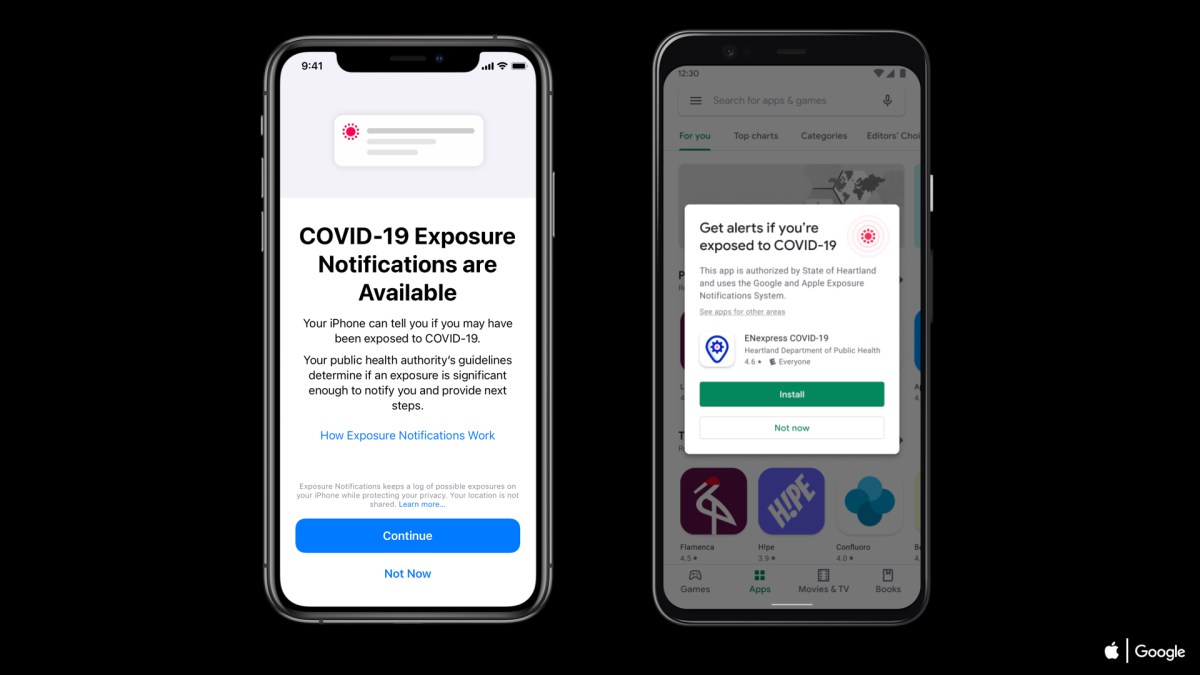 California officials said Thursday that at least one-quarter of all adults in California have activated the state's COVID-19 contact tracing application on their mobile phone, the highest rate in the country, to enable "rapid communication" of potential outbreaks as they happen.
The state fully launched its contact tracing app, CA Notify, on Dec. 10 following a three-month pilot at two University of California campuses. CA Notify is built on Exposure Notifications, the framework developed jointly by Apple and Google that uses Bluetooth communications to let people know if they've been in close proximity to people who test positive, without capturing users' identities or locations.
At least 18 other states have adopted the framework, but California recently reached 8 million users, boasting the highest adoption rate in the country. California's user tally includes people who either downloaded standalone apps or activated the Exposure Notifications function that is a standard feature in recent releases of Apple's iOS and Android platforms.
"The faster people are notified of possible exposure the faster they can take precautions to stop the spread," Manveer Bola, the acting state chief technology innovation officer, said in a press release.
Contact tracing apps initially raised privacy concerns for some state and local agencies over the summer, causing states like Maryland to perfect analog contact tracing before encouraging residents to download applications. Some cities have also launched their own solutions, including Los Angeles, which partnered with the public-safety software developer Citizen on an app that drew condemnations from civil liberties advocates, including one who called it "paranoia-as-a-service."
California officials tried to quell any privacy concerns with CA Notify in Thursday's announcement.
"Throughout the process of developing, testing and launching the exposure notification technology, privacy has always been our foremost concern," said Sahana Ayer, the acting chief legal counsel for the California Department of Technology. "We have tested and validated the privacy-centric design of the technology. CA Notify does not collect, store or distribute personal information at any point in the process."