States build resilience in government service with cloud
Government leaders share their key wins during the pandemic thanks to cloud investments and look toward the future of government service.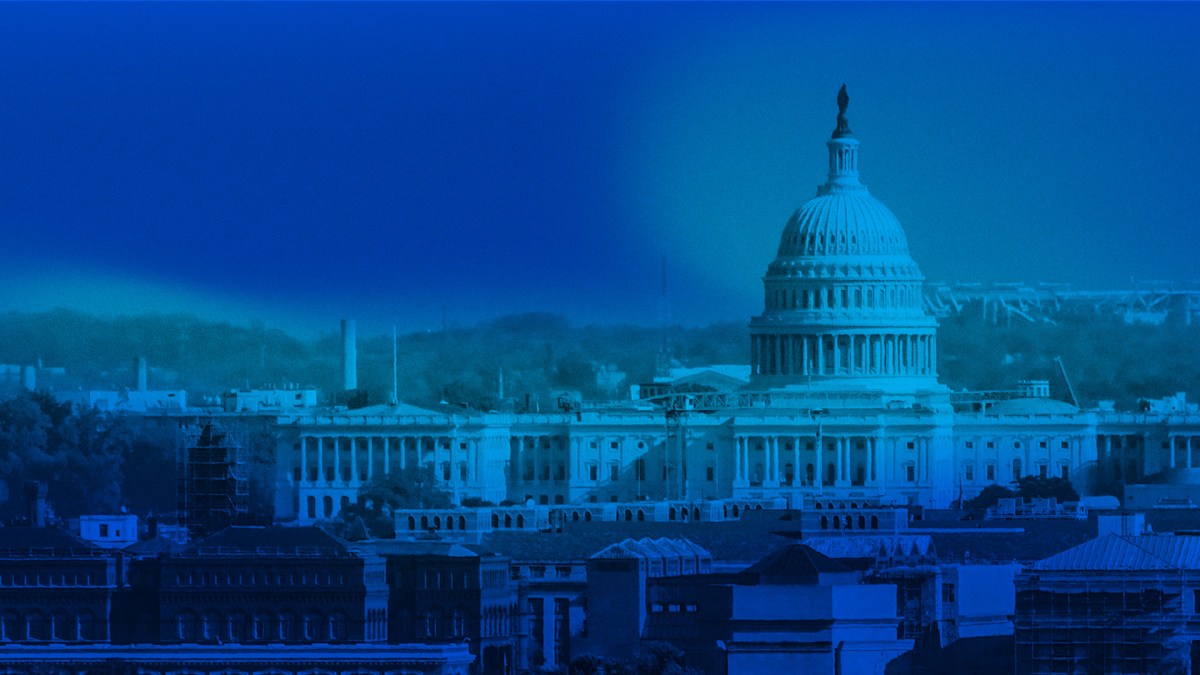 The rapid deployment of cloud and artificial intelligence services to enable remote access and collaboration during the pandemic has given public sector leaders a fresh vision for the art of the possible to deliver public services.
In an interview series, leaders from several state agencies discuss the investments they are making in cloud technology to help them meet both employee and citizen needs.
The "Resilience in Government" video series was produced by StateScoop and underwritten by Microsoft.
Pivoting to remote work and scaling up capacity
Many of the leaders in the series pointed to previous investments in cloud that helped them shift to remote fairly quickly during the pandemic.
When the state of Michigan needed to move about 30,000 employees from an office setting to home, this provided greater impetus to speed up the adoption of cloud-based technologies, according to Brom Stibitz, state CIO and director of its Department of Technology Management and Budget.
"[The state] made sure that we have all the agencies on one email platform. But also, there was a push towards Office 365 during the past few years which put us in a really strong position to adapt; to be able to make that immediate move to virtual work during the pandemic," said Stibitz.
Christopher Rein, CTO for New Jersey pointed out that the pandemic didn't create the need for cloud technology and remote access, rather it showed many deficiencies in state's enterprise infrastructure. The result is that the crisis is a forcing states like his to take an enterprise view of its remote access strategy.
"New Jersey really had a very low incidence of remote work or telework in our state statutes, legislation and civil service procedures weren't enacted at a time when remote and telework and flex hours were popular," Rein explained. "Nowadays, we're seeing not only for market reasons — in terms of retaining talent — but of course, with a pandemic, now we have something on the order of … 96% remote work."
And because of earlier cloud investments, states were able to take advantage of significant time- and cost-effective benefits to scale up contact tracing programs.
Michael Leahy, secretary of IT for Maryland, explained how the state set up a cloud-based health database of COVID-19 cases confirmed through testing which feeds into the health department database and analyzed in a one stop portal.
Improving service delivery and citizen engagement
At the beginning of the crisis, most of the focus was placed on social services related to claims for citizens most effected by the stay-at-home orders. There were a number of stories of states that struggled to keep their systems running in those early months.
"During these [initial] periods, we saw chat bots get stood up very quickly. They can answer questions about COVID-19 and in some cases, about things like potential benefit systems like unemployment," explained Michael Mattmiller, director of government affairs at Microsoft.
He also described how the uptick in claims requests opened up states to more fraud risk. Microsoft worked with their partners to set up API-based models to identify and stop potentially fraudulent claims without significantly delaying other types of claims that were coming through the system so that citizens could get paid more quickly.
With government buildings closed and the workforce dispersed, agencies needed to modernize their approach to citizen-facing services. In the case of Michigan, according to Stibitz, that meant laying the groundwork for citizens to do their business online, regardless of the device, by implementing capabilities like single sign-on.
Other states, like Maryland, are consolidating services into a single, cloud-based web portal to centralize how citizens access permits, applications and forms with the state. This type of cloud infrastructure allows the states to gather analytics about their services, explained Leahy, "to determine what it is people are specifically interested in at a particular time to move compute and delegation resources to those particular aspects that people are most concerned about at the time."
Cloud technology helps better secure government data
Security is top of mind for most government leaders and by moving to the cloud, agencies are able to apply more layers of security around the systems.
"Microsoft has an AI infused security platform that actually detects intrusions and can actually manage things more efficiently and more effectively than on-prem infrastructure," shares Chris Bunio, senior director for higher education at Microsoft. "This cloud capability is really only available at the scale that someone like Microsoft can provide across email, data services and the platforms that people need for their business operations."
Doug Lange, chief strategy officer for Arizona says over the last four years, the state has heavily focused on its cyber strategy and the adoption of cloud-based technologies.
"That covers roughly 16 security controls that we're laying across the state, and anything needed that's already being done at the app level. That's important, because whether we're working on parameters, whether we're working remote, regardless of the technologies that we're using, it's important to us that we are protecting our citizens data, first and foremost," he said.
Government leaders share more lessons from the pandemic on implementing scalable and secure cloud technologies to build resilience in government.
Other participants in the video series include:
This video series was produced by StateScoop and sponsored by Microsoft.