Giving states reliable, resilient and robust networks
IT leaders from Georgia, New York, Pennsylvania and Texas share their insights on how modern networks support agencies and citizens.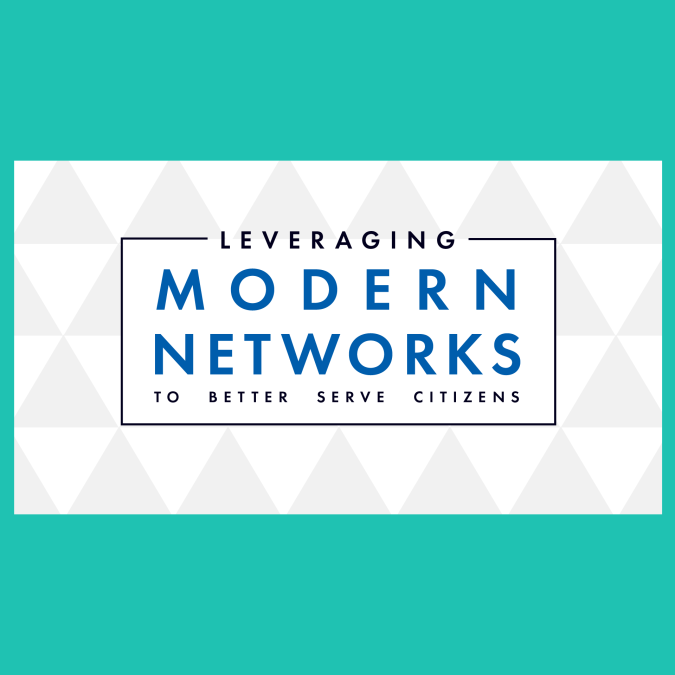 As state government agencies grappled with overwhelming demands on their systems during the pandemic — both from the public and to better support remote workers — the need for modernized networks was never more apparent.
But deploying more robust network infrastructure, especially given the ever-changing technology and budget landscapes, remains a challenge. That's why state and public sector agencies are relying increasingly on managed network service providers (MSPs) who can bring needed experience and scale to support efforts to upgrade their digital infrastructure while maintaining security.
That's one of the messages emerging from a new video interview series, Leveraging Modern Networks to Better Serve Citizens, underwritten by Hughes Government Solutions, where IT leaders from across the U.S. share their recent experiences meeting the needs of the public.
"We lean heavily on all of our service providers, especially our managed network providers," said Dmitry Kagansky, deputy executive director and chief technology officer for Georgia Technical Authority. "They're the specialists; we look at our role as being a service provider to state agencies; we provide a number of technology services throughout the state. But we're not going to be as in-depth and experts in these areas. So our service providers do come into play," he added.
John Hoffman, deputy CIO and CTO for the Texas Department of Information Resources, echoed Kagansky, saying the role of MSPs "has been a huge interest for Texas and DIR over the last three years. We put together an entirely new suite of services that have over 20 different vendor partners who have different types of services, including managed network services."
Hoffman also shared his insights on network modernization, calling the network "the unsung hero" and saying that "behind the scenes, no one thinks about it too much until it doesn't go right. It often gets the blame when anything goes wrong. But the reality is, having a robust network that provides that performance is the table stakes for providing government services."
In Pennsylvania, embracing a geo-diverse strategy helped improve network performance. CTO Jason Hebbe said that deploying a geo-diverse network core was a "huge initiative for us to have geo diverse redundancy in our core network capabilities." He also explained how a dispersed network "allows for redundant connectivity to our local areas, wide areas and internet connectivity needs; and gives us the survivability we need if something were to happen to one of those sites."
Secure networking is top-of-mind for widely dispersed agencies. The state executives explored how leveraging the latest Software-Defined Wide Area Network (SD-WAN) allowed them to optimize performance.
New York CTO and Executive Deputy CIO Rajiv Rao shared how agencies across the state benefitted from a state-wide investment in SD-WAN network upgrades. The state expects to make more network modernization investments "but also continue modernizing our applications so they can be delivered over the Internet."
In Georgia, "one of the biggest challenges is remote locations. And what we've done is started to take more of a holistic approach, ensuring that we provide access in several different ways," said GTA's Kagansky. "[With] SD-WAN, we can reconfigure networks a lot more easily, taking advantage of multiple networks and network types — building out not just the broadband side, but the wireless side of things as well."
Texas' Hoffman said, "we're feeling pretty good about how robust our network is, but I'm always looking about how we gauge scalability while still driving efficiency. We have in place a software-defined LAN [and] software-defined data center. So I look to software-defined WAN — and that network is the final leg of the entire technology stack. When they all begin interacting with each other, [the network gains] the capability to provide robust solutions, and when needed, scaled out and [achieve] efficiencies that the software-defined provides."
Watch the interviews to hear these public sector leaders share their recommendations ad insights on how network modernization is helping support state agencies and, ultimately, the citizens.
This video series was produced by Scoop News Group for StateScoop and sponsored by Hughes Government Solutions.