Georgia CIO says focus is 'constituent-first'
Georgia CIO Shawnzia Thomas said at an AWS Summit that her state is moving "as many applications as we can" to cloud services.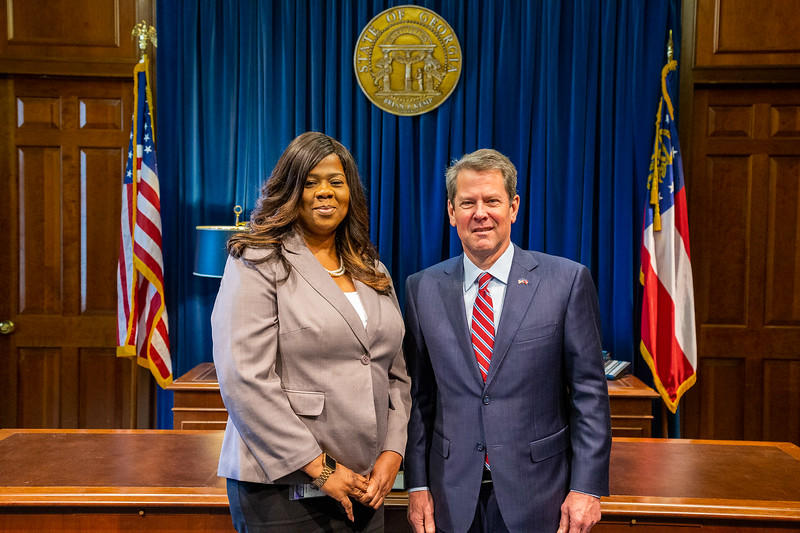 Georgia Chief Information Officer Shawnzia Thomas reflected on her first year in the role Tuesday, saying that while she's not a technologist by training, she's made her leadership of the Georgia Technology Authority about satisfying the needs of the state's residents and working with other agencies to deliver on that mission.
"We have a constituent-first focus," Thomas said at the Amazon Web Services Summit in Washington. "It's our job to deliver what our constituents want. We're ready to help any government entity in the state of Georgia."
Speaking with Kim Majerus, AWS' vice president for the state, local and education markets, Thomas said Georgia is currently in the middle of a sprint to migrate "as many applications as we can" from an on-premise data center to a cloud platform.
"We have a very aggressive schedule," Majerus said.
Thomas said that six-month schedule, which concludes in July, was made possible by getting the Georgia Technology Authority's board members and leaders at other agencies to support a "cloud-first" strategy — a process that's led by Dmitry Kagansky, a former Amazon consultant whom Thomas hired last fall as the state's inaugural chief cloud officer. (Thomas also made sure to credit Gov. Brian Kemp, who is running for re-election and faces a primary election Tuesday.)
Speaking with StateScoop following her discussion with Majerus, Thomas said she didn't know how many applications will be moved onto the cloud this year, but that the process depends on hearing from agencies about what Georgia residents need.
"We're getting what needs to be done done," she said. "We can't improve unless people come and tell us."
Making those improvements, she told Majerus during the on-stage discussion, also rides on the efficiency of GTA's workforce. Like many IT agencies around the country, Georgia's has returned from the COVID-19 pandemic on a hybrid schedule, with workers spending two days a week in the office. While a handful of states, like Virginia, are largely doing away with remote work, Thomas suggested Georgia's approach is unlikely to change any time soon.
"Our employees proved they can do better work at home, so why mess that up?" she said.
Thomas is approaching her one-year anniversary as state CIO, having previously served as assistant deputy commissioner for Georgia's human services department. Asked about what comes next, Thomas told Majerus she counts on two things.
"One is my faith — no one can take that away from me," Thomas said. "The other is adaptability. You have to be willing to be flexible, to meet things head on. Is it uncomfortable? Yes. But think about the why. At every turn our citizens deserve a government that meets their needs with modern technology in the most secure manner, wherever that takes us."