911 call centers have enough capacity so far, but upgrades are delayed
Emergency call centers are withstanding surges of calls in areas heavily affected by the pandemic, but key upgrades are being put on hold, a survey found.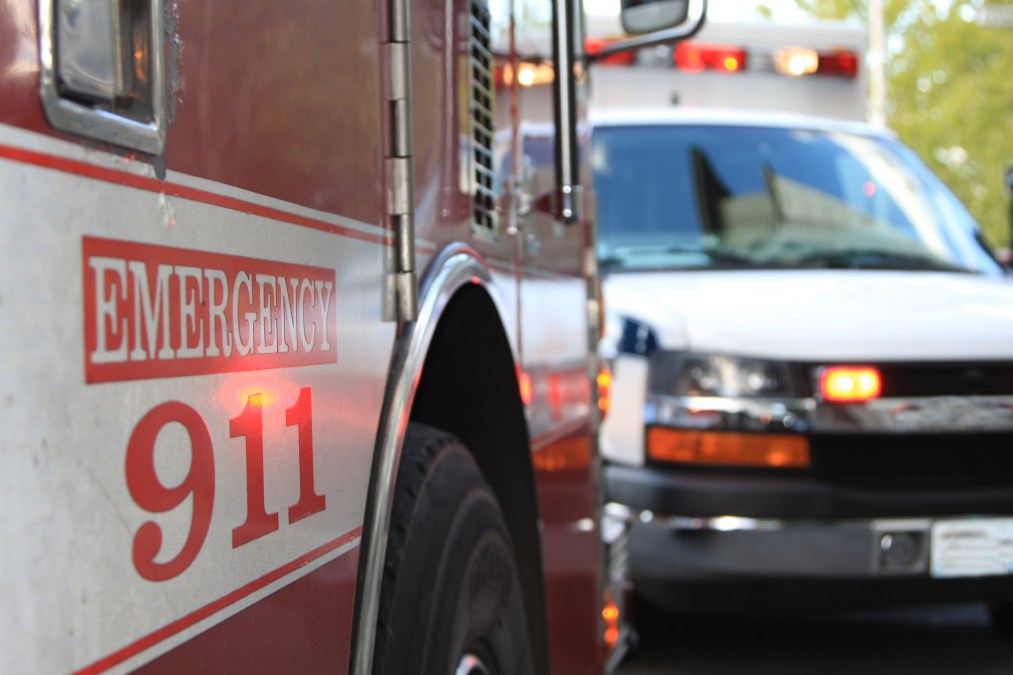 The nation's emergency phone systems are proving resilient during the coronavirus pandemic, even in regions where call volume is surging, according to survey results of 911 call-center operators released Monday. But experts also warned that delays to maintenance and upgrades could potentially introduce security vulnerabilities.
The survey, which was conducted by the National Emergency Number Association between March 26 and April 1, found that most regions are seeing decreases in emergency call volume. Only 30 percent of 500 respondents said call volume had increased at their call centers and only 3 percent said call volume had "greatly" increased, with most responses in the latter group coming from regions most heavily affected by the pandemic, like New York.
But despite reports of New York City's emergency systems being overwhelmed by record numbers of calls, the report shows that the 911 systems themselves are not struggling with the increased volume.
"I think you're seeing the resiliency right now," said April Heinze, NENA's 911 and PSAP operations director. "Look at New York. They've had a surge of a lot of different calls and more calls than they've ever faced and yet they're still capable of handling it."
The survey results provide a new vantage point of the United States' coronavirus response efforts, revealing how wide-ranging state and local policies affect the public's use of emergency services. Four states that hadn't issued stay-at-home orders when the survey was conducted — Arkansas, Nebraska, North Dakota and South Dakota — reported reduced call volumes. Brian Fontes, NENA's chief executive, said that correlation can likely be tied to the tendency of people in states where stay-at-home orders were issued to call 911 to ask for information.
"When the Virginia stay-at-home rules [were introduced], we saw a little spike in calls of people trying to figure out what that order meant," Fontes said. "A lot of states have been doing a very good job of instructing folks to call their primary care physician instead of calling 911 if they are experiencing COVID-19 symptoms and I think that takes a little bit of the stress off of 911."
The survey is the first in a series the organization is conducting to better understand the national emergency system's ability to respond to a widespread health event without modern precedent. As the number of infections continues to escalate in the United States — with 386,000 confirmed cases and more than 12,200 fatalities as of Tuesday — Fontes said NENA will next survey call centers about how changing demand is shaping response efforts and the public's behavior.
"This is the first time we've had something affect the whole country at the same time," Fontes said. "Prior to this we had hurricanes, fires, tornados, earthquakes, where 911 can rally around and help those 911 centers that may be in harm's way. Today with this pandemic, this affects everyone."
The survey published Monday was also consistent with recent findings that domestic abuse calls have risen globally. Charlotte, North Carolina, has reported a 17 percent increase in domestic abuse calls since March 28, when officials implemented a stay-at-home order. NENA said it did not specifically ask about domestic abuse but that the rise was so prevalent that respondents often brought it up themselves.
The survey also showed that the pandemic is prompting emergency call centers to delay upgrades and system testing. Roughly half said they are currently delaying "non-essential" maintenance or upgrade programs, most of which were to be conducted by the vendors who make the equipment. These are expected only to be short-term delays, Heinze said, but the report encourages caution.
"NENA warns that foregoing installation of vendor upgrades could expose [public safety answering points] to vulnerabilities if the upgrades include security enhancements," the report read.
Longer-term upgrades to emergency call systems, the transition to "next-generation 911" platforms capable of handling video calls and sharing data across jurisdictions, have largely been put on hold during the pandemic. But Fontes said the health crisis illustrates yet another reason why the country needs a modern platform for managing emergency response, particularly since virtualized call centers would allow call-takers to work from home if needed.
"As we look at a post-COVID-19 environment, we have to take a serious look at how next-generation 911 is deployed and get it deployed nationwide so that we can move information and data from point A to B or from one point to multiple points and allow for virtual PSAPs to exist and to allow for seamless operations regardless of where people are," he said. "In today's world you can partner with another PSAP but you may not be able to move the data from one PSAP to the next and that's requiring the second PSAP to reconnect with the caller to obtain information that may have been lost in the transfer."
Fontes said he hopes to release more survey data later this month.