40 startups named in Startup in Residence's 2019 cohort
The companies will pair with 22 local governments to develop innovative government solutions over the next 16 weeks.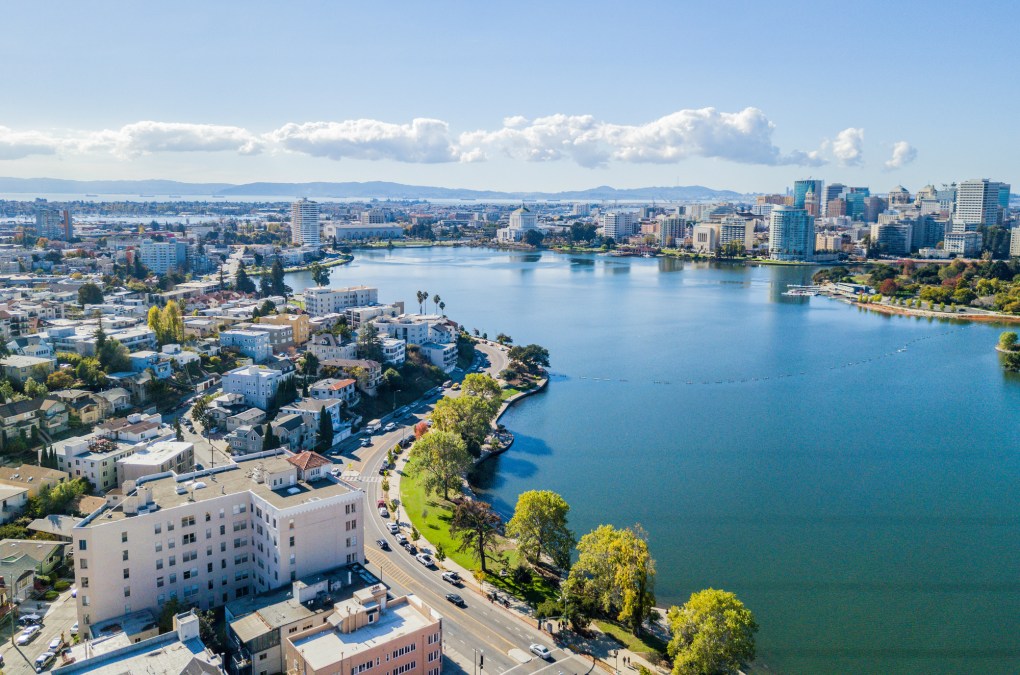 Startup in Residence, or STIR, the program that connects city governments to civic-minded startups, announced the pairings for its 2019 cohort on Thursday.
The program — which launched in San Francisco's innovation office under former San Francisco Chief Innovation Officer Jay Nath in 2014 — went national in 2017 by partnering with 12 city governments across California, D.C., Florida, Texas, Virginia and Colorado. Nath left city government in March 2018 to become executive director of CityInnovate, which now runs the STIR program, but he said he's more encouraged than ever after more than 700 companies applied for entry into the 2019 cohort.
The program recruits city governments and agencies that have problems that can be solved with technology, but without the means to find or implement that technology in-house. Cities are matched with startups that do have those capabilities and are looking to break into the public sector.
The 2019 pairings feature 40 startups working with 22 city and regional governments across agencies in the U.S. and Canada. Some cities are involved with multiple companies. Henderson, Nevada, for example, is working with one startup to build a digital assistant for citizen services, another to build a citizen engagement tool to increase the number of students walking to school, and another to construct a planning tool to predict how traffic will affect new real-estate development.
Each city agency will spend 16 weeks with the startup they're paired with "co-creating" a solution for the city's chosen problem. Nath told StateScoop that the way the companies embed themselves in city government during this time is what sets STIR apart from other public-private partnerships.
"It's not just technology that's put into our cities without a conversation," Nath said. "It's happening in a way that respects and creates a dialogue with a community to understand 'what are those needs, what are those challenges, what are your values.'"
In Memphis, UrbanSDK, a Jacksonville, Florida-based company that builds artificial intelligence software with that helps cities understand their transit patterns, has been tasked with helping the Memphis Area Transportation Authority create a data integration and management platform for city transit planners. Unlike many other startups in STIR, UrbanSDK already has a product in use in public sector agencies, such as the city of Jacksonville — but the experience of working with the city of Memphis will still be valuable, said Justin Dennis, a partner at UrbanSDK.
"Right now, how these organizations share data is essentially manual," Dennis said. "All the data they need to make smart decisions is essentially in disparate systems — it's with the Department of Transportation, its with the state, its with the city, it's all over the place. What they end up doing is hiring civil engineers or consultants that spend hundreds of billable hours to gather this information. It's like hand-to-hand combat."
STIR uses the 16-week period where companies and governments work together to test the fit between the two entities — if the two are able to work well together, the company is often able to secure a contract with the city following the end of the program. So far, two cities in the 2019 cohort have already awarded contracts.
The methodology is catching on among state governments as well. On his first full day in office on Tuesday, California Gov. Gavin Newsom ordered a revision to the state's procurement process to encourage innovative ideas to be adopted more quickly and iteratively by the state government. Some, like Code For America Founder Jennifer Pahlka, point out that California's new process appears to borrow heavily from STIR.
"We're thrilled to see the work that we've done with Startup in Residence, the model, the approach that we're taking adopted in the state of California," Nath said. "We're excited to see this movement and this idea of focusing on outcomes, and letting innovators think about how best to reach those outcomes."