Eight big ideas win $1.6 million in connectivity challenge
New initiatives and projects are being awarded for ingenuity that could bring internet connectivity where today there's little or none.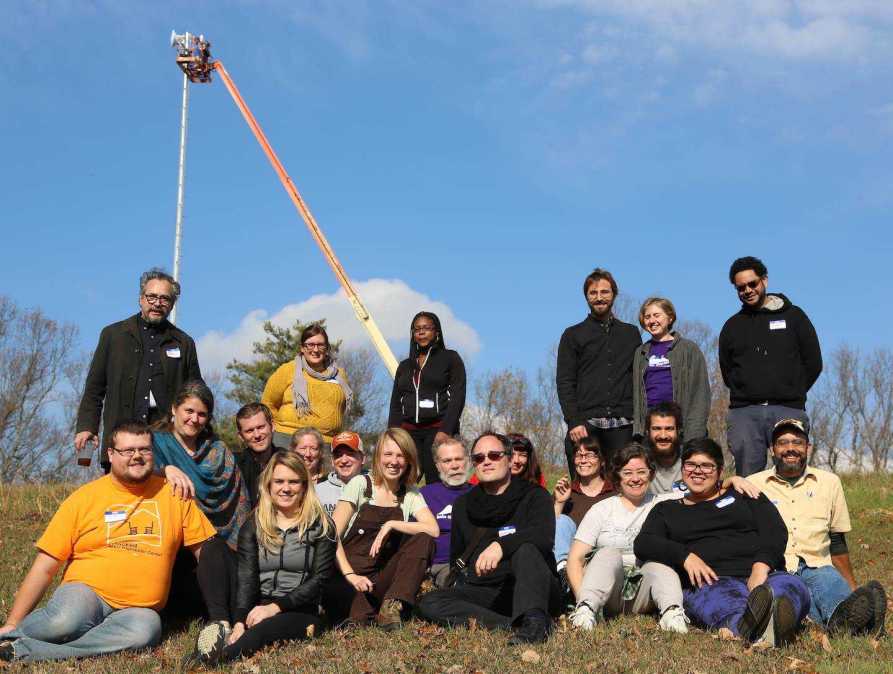 Perhaps someday soon, when a natural disaster takes down a neighborhood's wireless tower, all it will take to get reconnected is unpacking the equipment stuffed into two suitcases. A proposal to do just that was one of two grand prize winners announced Tuesday in a competition led by the National Science Foundation and the Mozilla Foundation, the organization behind the Firefox web browser.
HERMES — the High-frequency Emergency and Rural Multimedia Exchange System — won the "off-the-grid internet challenge" in the Wireless Innovation for a Networked Society , or WINS, competition. The category is designed to find new ways to keep people connected to the internet during or after a natural disaster. HERMES won for its assortment of GSM and short-wave radio protocols that its team, Rhizomatica, says can allow text messages to be transmitted 700 miles away.
A second challenge — for "smart community networks" — aims to bring internet service to people living in rural or under-connected areas. The grand prize winner for that competition was the Southern Connected Communities Network, an 80-foot tower built by a group called the the Highlander Research and Education Center that draws on publicly-available wireless 11 GHz radio spectrum in Knoxville, Tennessee, and redistributes that signal so locals in the town of New Market and the surrounding region can connect to the internet.
The two grand prizes were worth $400,000 each. Overall, eight winning projects were awarded a total of $1.6 million in prize money.
"We launched NSF-WINS in early 2017 with the goal of bringing internet connectivity to rural areas, disaster-struck regions, and other offline or under-connected places.," said Mark Surman, Mozilla's executive director. "Currently, some 34 million Americans lack high-quality internet access. That means 34 million Americans are at a severe economic, educational, and social disadvantage."
Internet as 'human right'
The Southern Connected Communities Network is crucial for the area it serves, said Allyn Maxfield-Steele, co-executive director of the Highlander Research and Education Center.
"When you live in the rural South, your kids' education, your next job, your health care, and your right to a political voice all are limited by slow, expensive, unreliable, and corporate-controlled internet connectivity — and that's if it exists at all," Maxfield-Steele said. "So we're claiming internet like the human right it has become. We're building a local digital economy governed by us and for us."
Other winners include the Equitable Internet Initiative , a Detroit-based effort "to redistribute power, resources, and connectivity" in the city that took won $250,000 for second place the smart community networks challenge.
The San Antonio Housing Authority won $100,000 for third place in the smart community networks challenge for SMARTI , a prototype solution that combines solar energy with Wi-Fi mesh technologies to bring connectivity to the city's poorest residents.
A project called Homework Hotspot , developed by a collection of schools and libraries in southeast Nebraska, uses TV white space — the unused wireless spectrum between television stations — to help bring internet connectivity to students.
Project Lantern won $250,000 for second place in the off-the-grid challenge for its Wi-Fi hotspot device that allows users to send maps and messages across town in the event of a natural disaster that takes down the internet. The project is led by New York-based mobile design firm Paper & Equator and the McGill Shared Reality Lab , a design studio based out of Montreal, Québec's McGill University.
Seattle resident Spencer Sevilla took third place in the off-the-grid challenge, winning $100,000 for developing EmergenCell , a self-contained LTE network for use by emergency responders.
The Guardian Project, based in Valhalla, New York, won $50,000 and fourth place in the off-the-grid challenge for developing Wind , a decentralized network and software suite catering to everyone from homeless people to medical responders and community organizers.
This round of winners follows an announcement in February when Mozilla and NSF named 20 winners in the competition's design phase. More on those projects can be found on Mozilla's blog, here .