Alaska's Gov. Walker orders creation of emergency communications governing board
The new 13-member body is charged with advising the legislative and executive branches as the state upgrades to the next generation of technology.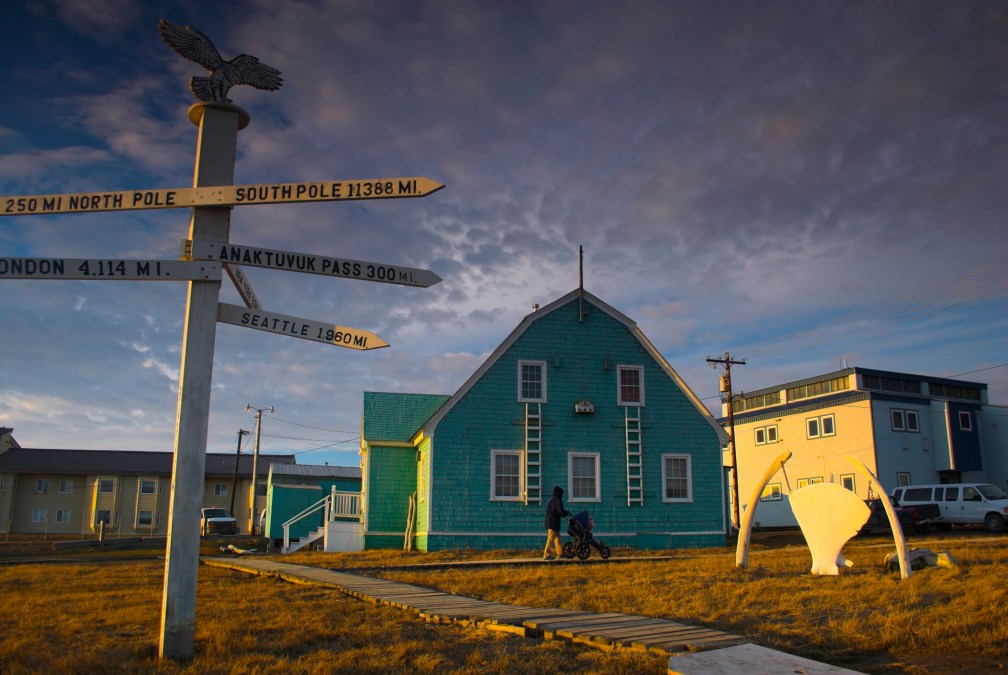 In some of Alaska's remote communities, reaching 911 requires the use of a 1-800 number. To address connectivity challenges like this, Alaska Gov. Bill Walker signed an administrative order Thursday creating a new 13-member governing board that will advise the governor and the legislature as the state seeks a cohesive path forward developing the next generation of emergency communications technology.
"We can do better, and this is an issue almost everyone can agree on," Walker said in a press release. "This new board creates independent, non-political team that will bring real solutions to the table."
The board, to be comprised of the state chief information officer (a position currently held by Bill Vajda), several department commissioners or deputy commissioners, and other representatives such as statewide 911 coordinator and public safety association chiefs. Technologies including 911, land mobile radio , broadband internet , alerts and warnings infrastructure, and emerging communications tools all fall under the purview of the new body.
With a population of 740,000 people spread across more than 663,000 square miles — twice the size of Texas — of frozen tundra and mountains, Alaska represents one of the most challenging environments for building emergency communications infrastructure.
John Rockwell, Alaska's statewide 911 coordinator, told StateScoop that while traditionally effective emergency communications has simply meant interoperability — the capability of devices and equipment to work properly across jurisdictions and platforms — it means much more than that today.
"Technology has changed, it's grown," Rockwell said. "We now think of data, we think of video, we think of texting when it comes to emergency communications. And the traditional 'push-to-talk' for emergency communications needs to evolve as well."
That mode — which typically involves two-way radios — is covered by the Alaska Land Mobile Radio network, or ALMR, with more than 22,000 subscribers across 135 agencies — mostly local jurisdictions, plus the Department of Defense, the city of Anchorage, and the state itself. Like all states, Alaska is also a subscriber to FirstNet , the nationwide public safety communications network urged by Congress that is now live and being built out by contractor AT&T.
"Some people say 'Why can't we go to FirstNet?' Well, because FirstNet's not ready," said Rockwell, who is also Alaska's FirstNet state single point of contact. "It's probably going to be 10 years [in Alaska]."
The state has invested about $180 million, mostly through federal grants, in the ALMR, and this new body will ensure that the state's decision-makers don't lose sight of that, Rockwell said.
"One of the biggest challenges to emergency communications is to keep up with the times, but at the same time, to educate decision makers why we need to continue the investment of our existing technology so we don't lose that interoperable communication piece," he said.
Even one of the state's most foundational emergency technologies, 911, does not have the proper infrastructure in more than 240 communities. Years ago, someone in an area that didn't have 911 service had to call a 1-800 number to reach help. In those communities today, dialing 911 now works, but those calls are still routed through a 1-800 number to the state's primary public safety answering point in Fairbanks. It's a solution, but it's not ideal, Rockwell said.
"This new body is the mechanism that will bring the issues up to the decision-makers," Rockwell said. "It's the body that will make standards and recommendations to the governor and the legislators on what we need to do to move these emergency communications issues forward."