D.C. targets transportation, environment in latest civic app challenge
Programmers will pursue grants to develop applications that make the most of the incoming generation of high-speed wireless infrastructure.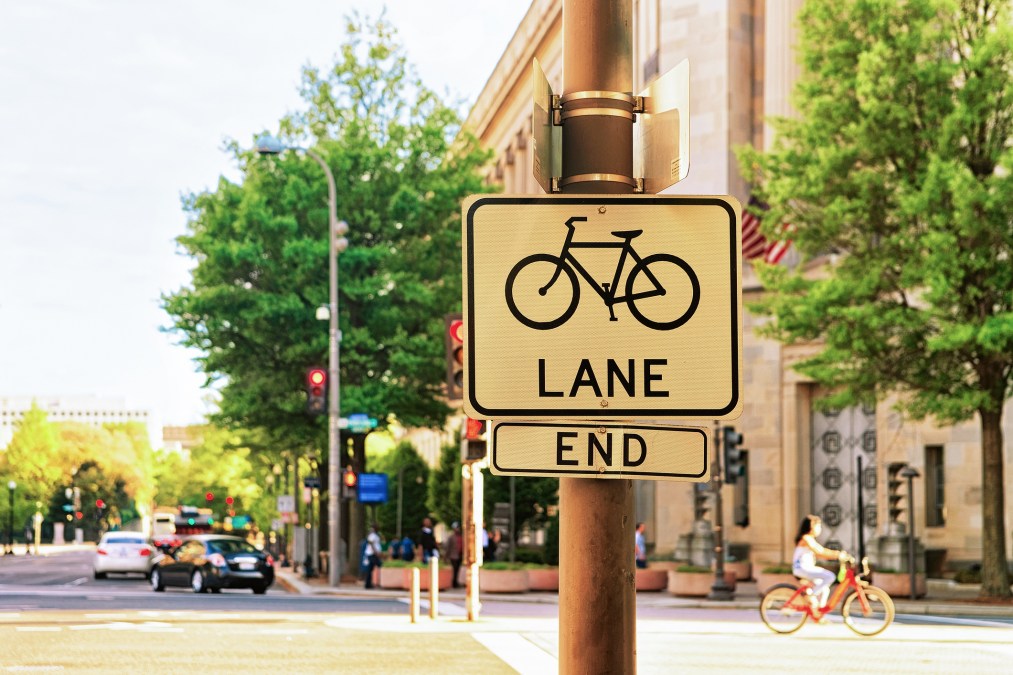 The District of Columbia announced Friday that it is sponsoring a competition focused on the development of civic-minded computer applications that run on the next generation of broadband and wireless technology. The Gigabit DC Challenge, or GigabitDCx , invites programmers to create software addressing the city's transportation and environmental issues that run at gigabit speeds.
GigabitDCx is set up as a "reverse pitch" competition in which city officials will brief entrants on their ideal solutions and applicants will develop apps designed to take advantage of the speeds promised by 5G wireless technology. 5G is touted as the future backbone of mobile communications and internet-connected devices capable of controlling public infrastructure.
The contest focuses on two policy areas: mobility and the environment. For mobility, D.C.'s Office of the Chief Technology Officer suggests winning apps might tackle safety by being able to recognize traffic collisions and issue alerts to pedestrians, cyclists and drivers. Apps that promote multi-modal transportation — prodding users to consider walking, biking or taking public transit rather than driving — will also be considered. Environment-focused apps might address water- and air-quality monitoring, energy efficiency in buildings or solid-waste reduction, the city says.
Washington is one of several U.S. cities where phone carriers and internet service providers have been installing and testing 5G equipment. Earlier this month, Verizon and phone manufacturer Nokia tested its 5G signals around the city . Sprint has said it plans to launch a consumer 5G network in Washington in early 2019.
But the 5G deployment push was interrupted this week by a new Federal Communications Commission rule imposing strict limits on how much cities can charge phone and broadband companies to install antennas on public property like light poles. The U.S. Conference of Mayors, of which D.C. Mayor Muriel Bowser is an advisory board member, strongly opposed the FCC's move, calling it a "aggressive, and surely unlawful, intervention" that will "prove unproductive."
The first round of the competition will invite as many as six developers to turn their concepts into working prototypes, with up to two winners splitting $34,000 in prize money. The award money is being funded through US Ignite's Smart Gigabit Communities program, which on Wednesday distributed $80,000 to local app projects in Oregon, Louisiana, Wisconsin and Utah.
The challenge will officially begin Oct. 13, with semifinalists being selected on Nov. 15.