Virtual city council meetings are boom or bust for local governments
While some report the forced digitization is improving civic engagement, technological gaffs have also created confusion and slowed proceedings.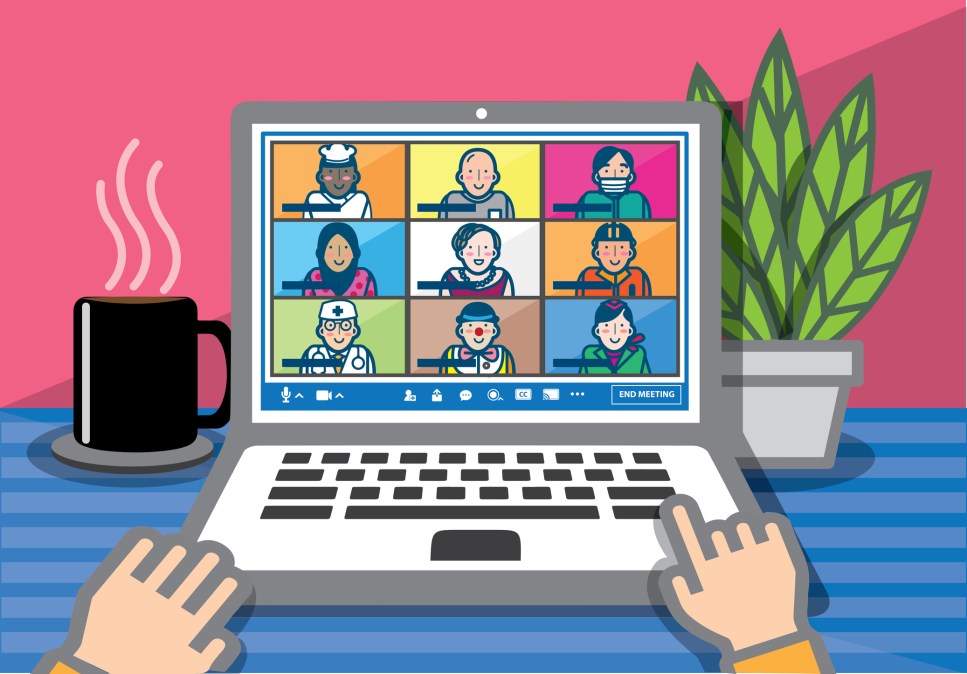 As the novel coronavirus spreads, local governments have been increasingly forced to meet remotely, mirroring the trend of workers and students dealing with work and school closures. For many city councils, it's a learning opportunity and a chance to increase civic engagement, but others have struggled with the transition.
Governments in cities including Arlington, Texas; Aurora, Illinois; and Philadelphia have agreed to meet virtually over the last week as a precaution to avoid spreading the virus, which has killed more than 5,800 people in the U.S. To follow federal guidelines, officials have met using video-conferencing software like Zoom, Microsoft Teams and Google Hangouts.
In Philadelphia, the Office of Innovation and Technology helped publicly stream meetings some officials are touting as "historic."
"Intergovernmental cooperation, coordination, and strategic planning are of the utmost importance to our citizenry during these unprecedented times," Philadelphia City Council's Majority Leader, Cherelle Parker, said in a press release. "I'm proud to note that our City Council is working in a unified manner with our Federal and State Government leaders. This is the only way that we will maximize the efficient use of the scarce resources available to save the people and businesses in our city from economic calamity."
Officials in other cities, meanwhile, have taken extra steps to ensure the public can weigh in on city affairs if more virtual meetings are necessary. In Aurora, Illinois, and Arlington, Texas, officials set up toll-free hotlines for the public to make comments from home during their virtual meetings. And in San Jose, California, its city council has asked the public to email questions and comments to the city clerk instead of attending meetings in person.
In smaller communities, like Laconia, New Hampshire, a town of roughly 16,000 people, planning board chair Peter Brunette is excited about the prospects of using Zoom to conduct meetings. The software allows the public to comment via chat and microphone during public comment periods, as long as they have the software downloaded.
"This could be one of the untold benefits of the COVID-19 crisis," Brunette told the Laconia Daily Sun. "It could increase the public participating in the business of government."
But digital transitions rarely come without hold-ups. Laguna Beach, California, saw their virtual meeting, which took place on Tuesday afternoon via Zoom, hacked and replaced with pornography, which the city was unable to take down until it disconnected the call. That incident is now being investigated by local law enforcement and Zoom executives. In Chattanooga, Tennessee, city officials saw their first attempt at a virtual meeting marred by observers who posted racial slurs in the chat room.
In Winchester, Virginia, a city of 26,000 people, its first attempt at a virtual meeting included city councillors who were simultaneously talking on the phone and watching a video stream of the conference — on a 15-second delay — which generated confusion, according to the Winchester Star. The public there was also asked to comment online, but those comments weren't read aloud.
"Because of the numerous hiccups and technical difficulties, though, it was impossible to understand what was happening at several points during the meeting," the Star reported.