State workforce trends show 'mixed bag' for CIOs as turnover increases
A recent survey of state and local government hiring managers shows a mix of trends that will impact IT and cyber workforces.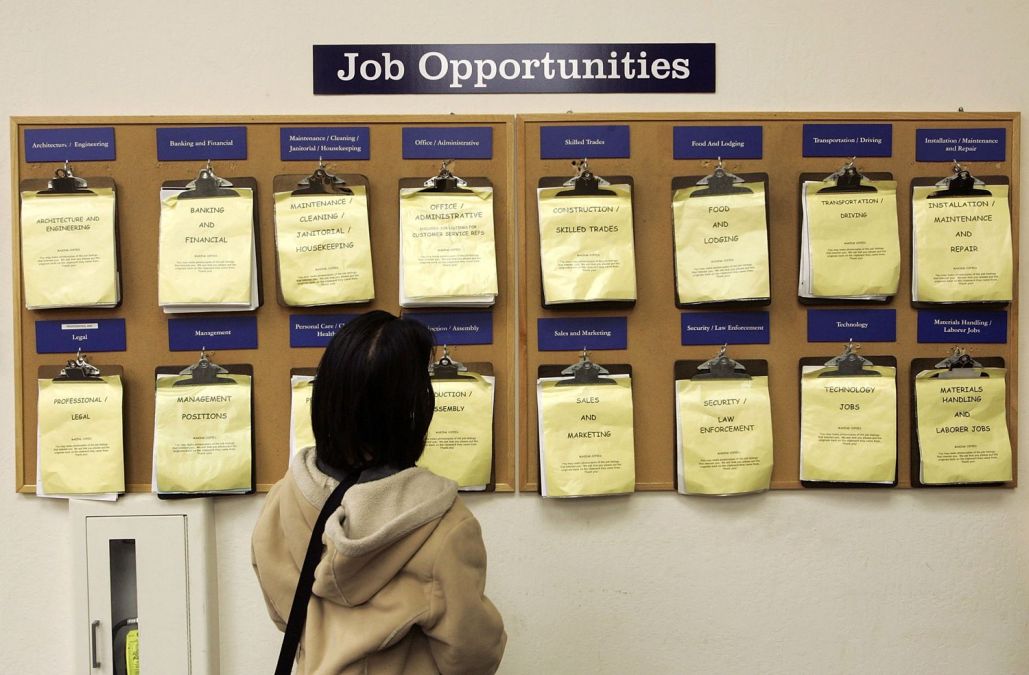 The worker shortages many state and local governments faced coming out of the COVID-19 pandemic have continued into 2023, with higher turnover and an uptick in retirements complicating agencies' efforts to stabilize their payrolls, according to a recent survey.
The survey from MissionSquare Research Institute, a think tank that researches the state and local public sectors, found that while 53% of hiring managers said their full-time workforces increased over the past year, retirements and other departures ticked up as well over the past year, with 37% reporting increased retirements and 45% reporting more voluntary separations.
While the increase in hiring is a positive, the accompanying rise in retirements and resignations only increases the post-pandemic burden that hiring managers and agency leaders — like CIOs — face in keeping their teams full and operations humming.
"It continues to be an issue," Meredith Ward, deputy executive director of the National Association of State Chief Information Officers, said in a phone interview Thursday. "Our state CIOs are focused on it, whereas before the pandemic I don't think a lot of employers were focused on it. The pandemic made us a little bit more vulnerable."
After two-plus years of pandemic-induced remote work, ripples of the Great Resignation and feelings of exhaustion that left many state workers burned out, workforce issues shot to near the top of NASCIO members' priorities list heading into 2023. The impact has been more acute in cybersecurity, with the association partnering with the National Governors Association and looking to Washington for solutions.
But Ward also said the MissionSquare survey — which canvassed 249 state and local government hiring managers (with most representing local agencies) — was a "mixed bag" with what could be several positive trend lines for IT workforces. More than half the respondents said their agencies offer salaries competitive with the private sector. And more governments are lowering barriers to employment by dropping degree requirements for more positions, a step several states have taken over the past 18 months, most recently Virginia.
"There's going to be some leveling out," Ward said.
While the MissionSquare survey does not delve into specific types of agencies, Ward said that among IT employees, the modernization of legacy systems may allow more seasoned workers to feel less pressure against retiring. But, she said, it's not "one-sized-fits-all."
And the individual approaches state IT agencies have taken are as varied as the states themselves, Ward said. She mentioned efforts at the Texas Department of Information Resources, where managers have been encouraged to check on their employees' well-being more often, and several states raising salaries across the board.
The MissionSquare survey also found two trend lines that Ward said are crucial to the future of the public sector's IT and cyber workforce: the continued availability of remote and hybrid schedules, and ongoing diversity, equity and inclusion programs. Both trends, Ward said, continue to be essential in appealing to millennial and Gen-Z workers, in addition to many older workers.
The survey found that 58% of agencies offer their workers a regular mix of remote and in-office hours, while 42% offer DEI-related training.
"The future of IT work and cyber work has to focus on those things. States will not be able to recruit and retain if they don't include flexible work and if they don't focus on DEI," Ward said. "States need to do the fundamentals. There is no magic bullet when it comes to workforce: It's pay people what they're worth, offer flexibility, let them be their full selves."