How some state CIOs are fighting burnout
With many government workers feeling burnout in the last two years, state IT leaders are taking new steps to retain talented professionals.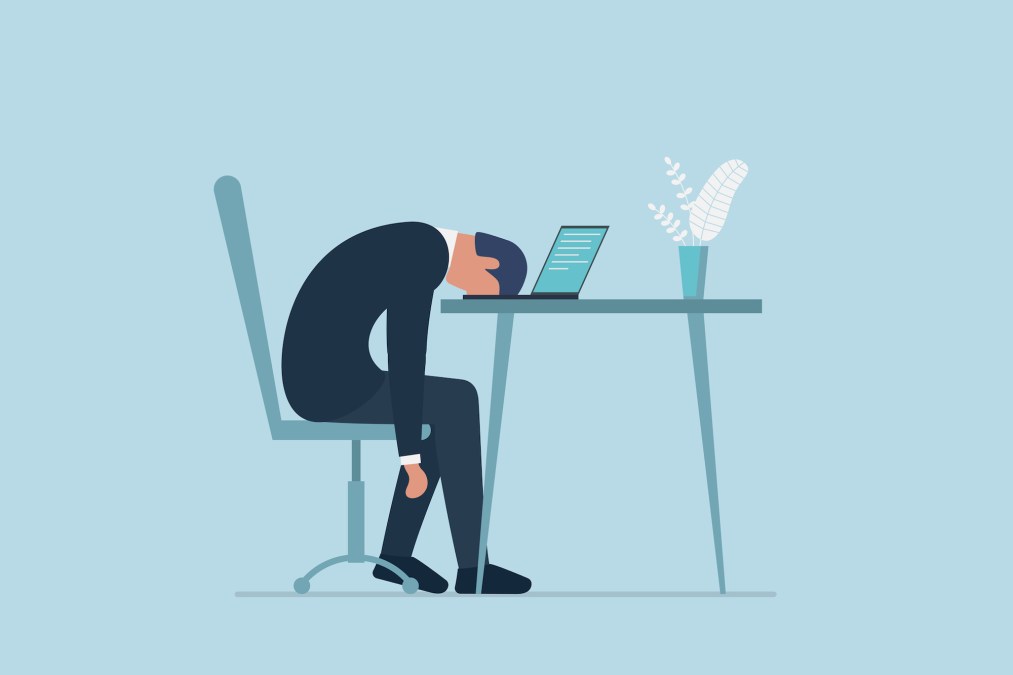 Like nearly every other industry, state governments have not been immune from pandemic-era burnout and upheavals to their workforces, with more employees considering retirement, other jobs or leaving the workforce entirely.
According to a survey released in March by MissionSquare Research Institute, a think tank that focuses on state and local government, many public-sector workers continue to feel stressed and burned out by the rigors of the COVID-19 crisis. While a slim 51% majority of employees described their current morale as "positive," 44% said they were stressed and 42% reported feeling burnout.
Those figures, accompanied by continued unease about potential exposure to the coronavirus as more organizations return to in-office activity, has fed into more people considering quitting — or actually doing so, Joshua Franzel, MissionSquare's managing director, said Tuesday at the National Association of State Chief Information Officers midyear conference in National Harbor, Maryland.
In total, Franzel said, 36% of workers surveyed last November and December have considered changing jobs since the start of the pandemic. That's up five percentage points from six months prior, and significantly more than the 20% who said they were thinking of a career move in May 2020, in the pandemic's early days.
Meanwhile, 33% of workers interviewed last winter are considering retirement, while 28% are thinking of quitting with no next job lined up. One of the biggest reasons people consider leaving the workforce is ongoing concern about COVID-19 exposure — especially among people under 40, Black people and K-12 school employees — but there are other major factors too, Franzel said, like increased workloads that can be exacerbated by staffing shortages.
Not previously 'on the radar'
CIOs in the room, who lead their own agencies and are often responsible for equipping other agencies' staffs with the technologies to provide government services, said they've responded to workers' stresses by developing strategies they haven't previously had to consider. Texas CIO Amanda Crawford said managers in her 220-person Department of Information Resources now receive training to help them recognize employees who are experiencing mental-health issues.
"That's not something we previously had to have on the radar," Crawford said.
State IT leaders are also still navigating the benefits and pitfalls of remote work, which continues be popular among many rank-and-file government staff, with 25% telling MissionSquare they'd be less likely to quit if their employers offered more telework opportunities.
Even more popular moves organizations could make included better salaries, bonuses, greater recognition of employees and their performances and better benefits and leave policies.
But despite the allure of remote work, it can still complicate work-life balances, as people working from home have tended to log more hours than those who report to an office, said Michigan CIO Laura Clark.
"We heard [employees] want more remote because it improves work-life balance, but also it has negative impact on that stress level because they can't walk away," she said. "We try to preach flexibility if you have to pick your child up, but we find if people log back in they spend longer at work. How does that balance?"
Washington CIO Bill Kehoe told StateScoop that in the pandemic's first year, when he was the top IT official in Los Angeles County, California, he found himself working longer hours from home. He said that both in Los Angeles County and since moving to Washington last summer, he's tried to make sure that his staff don't overwork themselves.
"I was working way more hours," he said. "We're encouraging everyone to take their breaks, encouraging everyone to take vacations."
'We have to change'
But even as telework trends in state government fall — 70% of respondents to the MissionSquare survey said they had no remote work as of last December — workforces have changed drastically, with many states having permanently adopted hybrid schedules. And some CIOs, like Kehoe, are even hiring workers without requiring them to move in-state.
"I know that's somewhat controversial, but if we don't start doing that it's going to be very hard to compete," he said. "We're not making people who live in Michigan move to Washington. They can stay in Michigan and come in every quarter. It seems to be effective."
Kehoe told StateScoop that allowance has only been made for a handful of "hard-to-hire" positions, including jobs on his security and project-management teams. But, he said, it could be a policy shift that lasts if government IT is to navigate the post-pandemic landscape effectively.
"We have to change to be effective," he said.