NASCIO publishes strategy guide for states' future threats
CIOs surveyed by NASCIO said their roles are vital for state governments that must prepare for a widening range of threatening scenarios.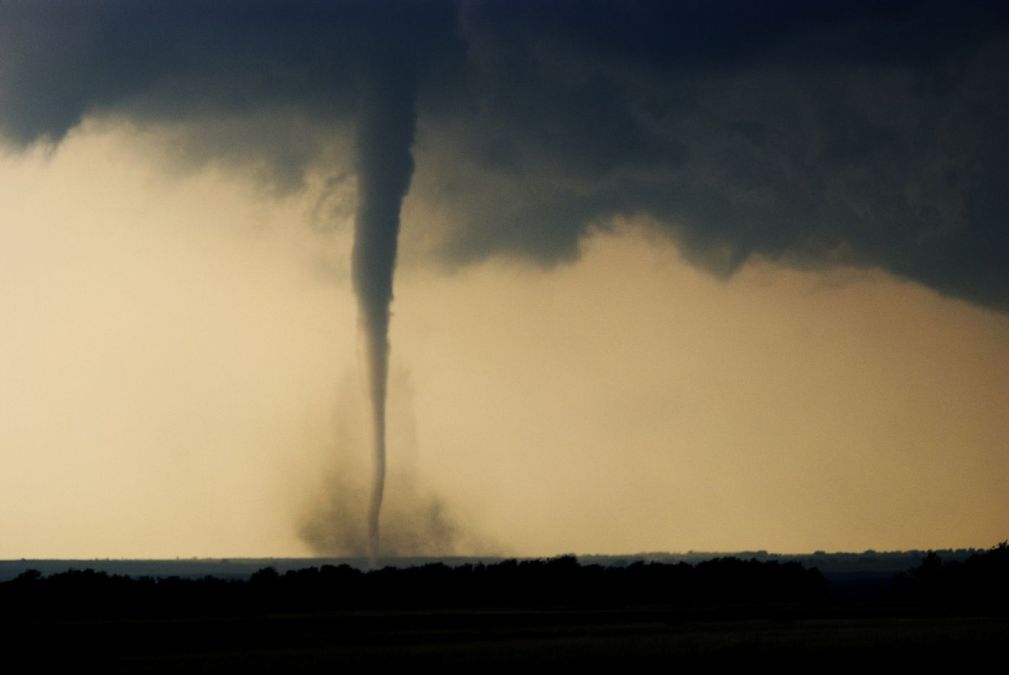 The National Association of State Chief Information Officers on Thursday published a new guide designed to help technology leaders outline strategies that prepare their states for a host of threats — from climate-driven events like storms and wildfires to the barrage of cyberattacks that agencies continue to weather.
The 15-page document — which was developed in conjunction with IBM and the Center for Digital Government, the research division of the publisher e.Republic — draws on interviews from 21 state CIOs who shared expertise and initiatives. The report includes insights from state leaders who, the report says, "are building a resilience roadmap to prepare for whatever comes next."
"Three years ago, of course, states confronted perhaps their starkest challenge to the continuity of government," the report reads. "The pandemic underscored the importance of agile and adaptable technology systems, and even more so, the value of problemsolvers and innovators in government workforces. These resilience lessons shape how state CIOs approach technology modernization and workforce development."
Key threats NASCIO flags in the report include cyberattacks and fraud; natural disasters and climate change; technical debt and legacy systems; insufficient workforce talent; economic uncertainty and budget constraints; leadership turnover and administrative instability; AI and partner resilience; and housing and homelessness.
While the domain of state IT leaders was once limited to providing help-desk support for malfunctioning hardware and software, their roles have in recent years become increasingly integrated in state government's businesses. As such, the NASCIO report notes, so too have CIOs become important players in states' resilience strategies.
"Our interviews indicate CIOs often serve as critical enablers of enterprise resilience in an environment where technology drives nearly every aspect of government operations," the report reads. "From a resilience perspective, CIOs have become chief collaborators to bring different parts of the organization together for a common purpose and to achieve shared goals."
The report also points to a wider acceptance of cloud technologies as "an enabler of agility and resilience," which, CIOs told the group, is improving the ability of state governments to withstand future threats. It also notes a growing prevalence of funding models that aim to inoculate IT departments from economic recessions.
"Five of the CIOs we interviewed said their IT organizations use a fee-for-service model that leaves them less vulnerable to budget cuts during economic slumps," the report reads. "Texas [Department of Information Resources], for example, relies on administrative fees from the state agencies that purchase its services."
The report includes a chunk on workforce threats facing states, a perennial challenge as agencies struggle to compete with private companies that can offer larger salaries and aren't saddled by government's infamous red tape. CIOs said new initiates and partnerships with their universities and community colleges are helping to bolster their workforce pipelines.
CIOs also said they are increasingly standardizing various aspects of their technology operations to make it easier to hire and retain IT staff and leaning on artificial intelligence and other automation technologies.
"The age of our workforce is a threat from a resiliency standpoint. We do have single points of failure out there. We will be losing a lot of intellectual capital over the next five years," Arkansas Chief Technology Officer Jonathan Askins is quoted as saying in the report.
CIOs said they're also paying increased attention to relationships with contractors — a critical step, they said, as they prepare for potential threats on the horizon.
"Private sector partners have expertise and they have investments in technology. They're going to stay ahead of us state governments," Arizona CIO J.R. Sloan is quoted as saying in the report. "It's important they provide us with the future technologies that we need — and those we don't even know we need yet. Then, we can more quickly assimilate those solutions than if we were all running on our own."
The report also provides insight on resilience strategies for state CIOs themselves, a nod to the role's challenging reputation.
"CIOs said tapping into their passion for the work and their organization's mission kept them resilient despite day-to-day challenges," the report reads. "Taking time to disconnect is also critical for CIOs, given the rigors of the job. Many respondents talked about how spending time with family, taking vacations and engaging in hobbies strengthened their on-the-job resilience."