Are state health agencies ready for the COVID-19 emergency to end?
Tens of millions could lose Medicaid benefits and expanded telehealth coverage could end in many states, experts warn.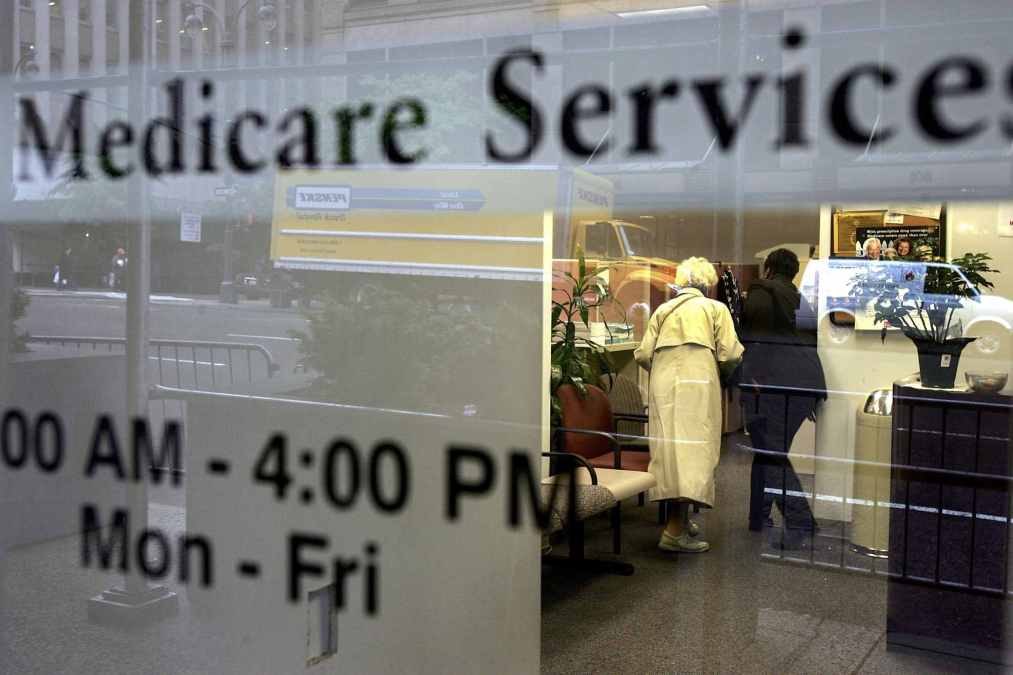 With the White House's announcement Monday that it will after three years end the COVID-19 public health emergency, several state-administered health programs that relied on IT assets through the pandemic — particularly telehealth services and Medicaid enrollment — face questions about their futures.
The federal government's Jan. 31, 2020 public health emergency declaration prompted Congress to pass laws expanding telehealth services and keep Medicaid recipients enrolled for the duration of the pandemic. Congress decoupled these benefits from the public health emergency in late 2022, but both are soon coming to an end. It's left up to the states whether expanded telehealth coverage will continue beyond the end of 2024. Additionally, from April 1 of this year, states will begin reviewing the eligibility of Medicaid enrollees, potentially leaving tens of millions of people without coverage.
Before the public health emergency began, telehealth visits were only covered by government health insurance programs in limited circumstances and in limited rural locations. With the enactment of the public health emergency, and the COVID-19 legislation that soon followed, qualifying telehealth services were significantly expanded, with Congress waiving all geographic limitations.
State governments built infrastructure to support these expanded telehealth services. North Carolina in 2021 invested $750 million to expand broadband access, spurred on by a state Department of Information Technology study that related lack of telehealth access to higher illness rates. New York Gov. Kathy Hochul in 2021 launched a $3 million grant program bolstering telehealth access in low-income communities by purchasing of microphones, webcams and other equipment to establish physical telehealth spaces in places such as libraries, homeless shelters, pharmacies and other locations.
Congress extended telehealth coverage for Medicaid and Medicare enrollees through the end of 2024, uncoupling it from the public health emergency as part of its fiscal year 2023 spending bill. But still uncertainty over the last year about federal support for telehealth prompted many state health agencies to consider making some of their COVID-era flexibilities with telehealth permanent. Out of 48 states surveyed by the Kaiser Family Foundation last year, two-thirds reported plans for expanding their telehealth policies in 2022 or had plans to do so in 2023.
Staying expanded
Tennessee's Medicaid administrator, TennCare, plans to extend telehealth services indefinitely. North Carolina is also among those preparing to offer expanded telehealth after federal support has ended.
Bailey Pennington, a spokesperson for the North Carolina Department of Health and Human Services, said that before the start of the COVID-19 pandemic, NC Medicaid only covered psyhiatric services via telehealth. But, she told StateScoop, in June of 2022, North Carolina announced it would permanently cover telehealth in preparation for the eventual end of the federal public health emergency. Pennington added that because of the preparation, the state anticipates little disruption to telehealth delivery regardless of changes at the federal level.
But not every state is preparing like Tennessee and North Carolina, and when support for telehealth in this year's spending bills ends in 2025, the life of expanded telehealth programs in many in other many states isn't guaranteed to continue.
Ilse Zuniga, national press secretary at the U.S. Department of Health and Human Services, said that while the latest extension gives states more time to enact their own telehealth laws and policies, it's Congress — not states — that should decide whether expanded telehealth becomes permanent.
"Of course it's a priority for HHS, but Congress needs to act, you know, so there needs to be some pressure put on Congress to make some of these things permanent in legislation," she told StateScoop.
Anticipating disenrollment
The federal appropriations package Congress passed last December will retire the continuous enrollment requirement on March 31. Public health experts — like Bradley Corallo, a policy analyst with the nonprofit Kaiser Family Foundation — have taken to Twitter and co-authored op eds, concerned that the most vulnerable recipients will have difficulty navigating the renewal process. Between 13 million and 16 million people could lose coverage, according to the Urban Institute, while other analyses place the figure even higher.
Reviewing the Medicaid eligibility of more than 90 million people will be no small feat. Preparations are already underway in the states, said Farah Erzouki, a senior policy analyst on the health policy team at the Center on Budget and Policy Priorities.
"States are already gearing up for that April 1 inflection point when they're going to be able to terminate coverage for folks," she said, noting that some people may start receiving renewal notices as early as next month.
Those notices are usually sent by mail, but a growing number of states are introducing phone, text and email notifications. (The FCC recently ruled that these automated calls do not violate the robocall law.)
"It's been so long since people have had to be in touch with their Medicaid agencies, and their addresses might be out of date," Erzouki said. "So making sure they can be contacted through text and email and other means that might be more current is really important."
Because states can make coverage decisions on behalf of enrollees without directly corresponding with them, it's important that the data an agency accesses is accurate and up to date, Erzouki said.
Medicaid agencies are required to use reliable data sources to make eligibility decisions, but financial information sourced from the IRS, Social Security Administration and other benefits programs may not be updated frequently — states are only required to verify residency at renewal if there's reason to believe the individual's address has changed.
Erzouki said states should strive to make their renewal processes straightforward, easy to understand and fully online.
"There is a federal requirement for enrollees to be able to renew their coverage online, but some states have not yet made that option available," she said.
Technology's payoff
Some states have done a better job making Medicaid enrollment and renewal easier, while others have focused more on rooting out waste, fraud and abuse, she said.
"States have different perspectives on this and different values, but across the board, there are good things to be said about the way that states are planning for the unwinding regardless of the environment," Erzouki said. "States are trying to communicate with enrollees, they're trying to make sure that their processes and systems are in place and ready for the work ahead."
Zuniga, the HHS press secretary, said the department — including the Centers for Medicaid and Medicare Services — has spent a large portion of the last year supporting state agencies through the transition out of the COVID emergency.
But the state health agencies that haven't invested in upgrading their technology or building out the infrastructure for mass text and email notifications will have a harder time getting through renewals when the public health emergency is lifted, said Tracey Patterson, vice president of social safety net at Code for America, a group that helps government agencies improve their digital services.
"We support state and federal efforts to keep people connected to benefits they're eligible to receive, such as a recent policy requiring states to make a good faith effort to follow up with Medicaid beneficiaries by text, email or other modes of contact when paper mail is returned," Patterson said. "However, while policy is critical, policy alone is not enough. This is a very difficult problem with no 'low-hanging fruit' solutions."
"This goes to show how technology investments up-front can pay off in these crisis moments," Patterson said.