States continue tinkering with their unemployment systems
States are still ironing out the policies, procedures and technologies that will allow their unemployment insurance platforms to scale for massive demand.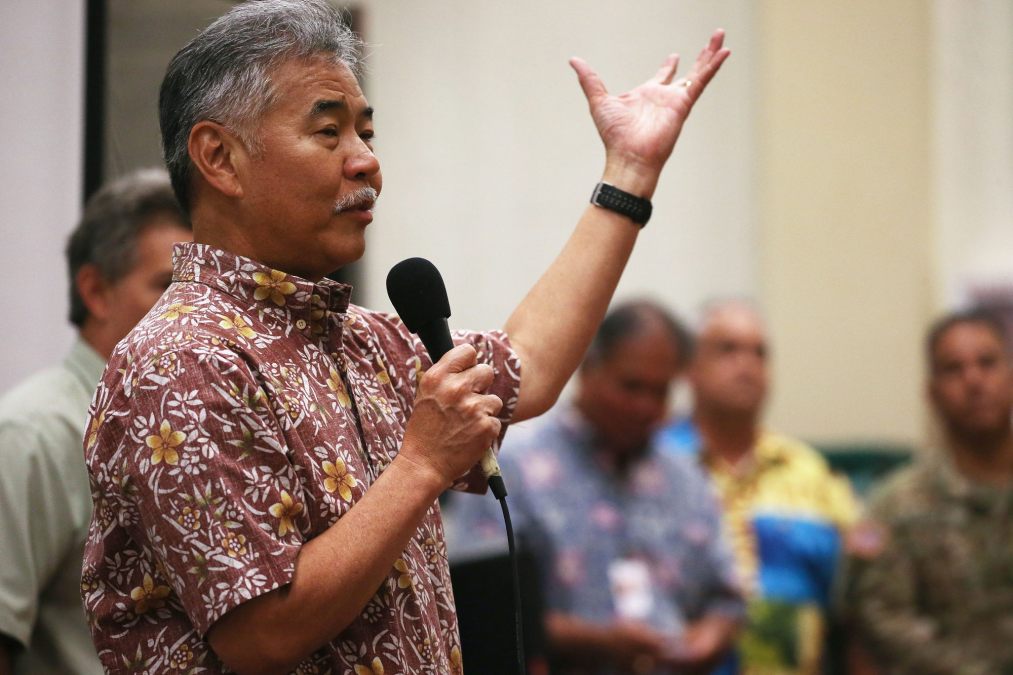 States are still struggling to address lagging unemployment systems that left thousands of Americans without easily accessible benefits, though more than a year has passed since businesses and government offices began closing their doors because of the coronavirus pandemic.
The onset of the pandemic saw nearly every state reckon with massive increases in unemployment claims almost overnight, and additional federal unemployment assistance further strained legacy computer systems. New Jersey Gov. Phil Murphy famously put out a call for developers familiar COBOL, a 60-year-old programming language.
And while unemployment claims nationwide have fallen to pandemic-era lows, labor officials and agency watchdogs in many states say they're still at least months away and millions of dollars from modernizing their systems.
What's a mouse?
In Hawaii, Gov. David Ige this week approved $10 million to modernize his state's unemployment system by December 2022 at the earliest. Hawaii has since the 1980s processed unemployment claims on a system that isn't compatible with computer mice, according to officials, and as in many states, it was unprepared for the influx of claims received during the pandemic.
Florida lawmakers passed a bill this week that would migrate the state's unemployment portal to the cloud, ensuring it can be scaled up or down to meet demand. The bill is a call to residents that "no longer will we rely on servers that are bootstrapped together with duct tape in a back closet," said its sponsor, state Sen. Aaron Bean. That legislation currently sits on Gov. Ron DeSantis's desk.
Kentucky recently reported human-led errors in its unemployment system that caused some people to receive too much or too little assistance. Kentucky state auditor Mike Harmon in February published an audit of the state's unemployment office revealing it had more than 400,000 unread emails received between March 19 and April 19 last year. Harmon published another audit this week finding at least 10 unemployment office employees improperly filed for benefits last year and accessed their own unemployment accounts using their state credentials.
'We've still got a ways to go'
The solution to a faster and more accurate system isn't necessarily newer software, Harmon told StateScoop, and he noted that the stress of the pandemic might have played a factor in some human errors.
"We've still got a ways to go," Harmon said. "Anytime that you can have a face-to-face, or at a minimum, actually be able to talk to a live individual, we're going to be better off. Automated systems frustrate people, they tend not to actually resolve issues. You can have sufficient staffing, you can have the best computer systems, but if you take key controls off, you're still going to have problems."
But plenty of states had outdated computer systems, and are still managing the fallout of the last 13 months. Nevada's top unemployment official, Elise Cafferata, told a local ABC affiliate this week the state signed a pair of no-bid contracts with government contractors last August to quickly resolve unemployment verification and unemployment call-center issues. But as of Thursday, fraudulent claims still accounted for nearly half of all the claims filed in Nevada, she said.
"It's not a situation where you would look at and say, 'Is this the best investment?' We were in an emergency situation," Cafferata told KNTV13 about the no-bid contracts.
Federal complications
Other states, including New Jersey, blamed the federal government's directives for delaying their progress in resolving unemployment claims.
"This is not a situation any state — no matter how well-funded or how modern their resources — could have prepared for. And clearly challenges continue to exist here and across the country," New Jersey workforce Commissioner Robert Asaro-Angelo said in a state budget hearing this week.
Asaro-Angelo told lawmakers many of the issues residents faced in getting their unemployment claims on time over the past year were because his agency couldn't keep up with the federal government's changing assistance policies, not necessarily because of the state's computer systems, which he said have been upgraded since last March.
"One of the most common complaints we get … is hearing something different about a claim each time someone talks to our staff," he told lawmakers. "Our systems had to undergo significant changes with each new provision of the new federal pandemic relief laws, followed by new guidelines, processes and retraining. Often, what was true on Tuesday had been overwritten by new federal guidance by Friday. … We need a human solution, not a technological one."