Local officials tout importance of partnerships during pandemic
Local governments seeking greater use of data to drive their services should consider partnerships with private companies now more than ever, several officials said during an online event.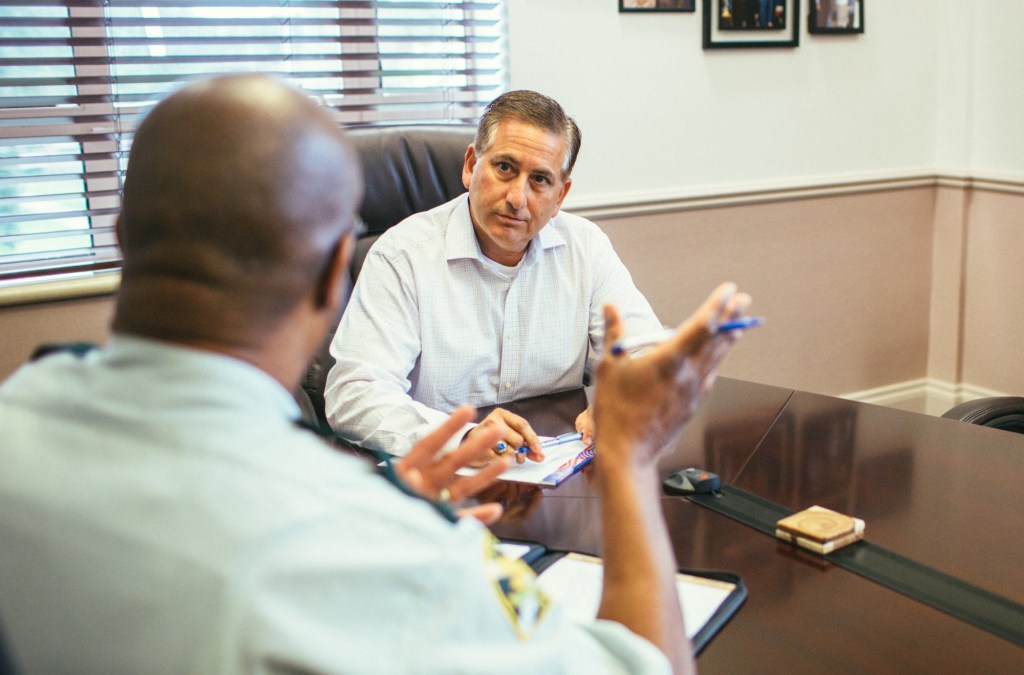 In a year that has forced local governments to expand their services rapidly, public-private partnerships have been especially helpful in easing the burden on local governments, several officials said during an online event Monday.
Speaking at a Smart Cities Week webinar, Rick Kriseman, the mayor of St. Petersburg, Florida, said internet-connected devices that collect data, like "smart" traffic signals and cameras, have been "critical" in expediting the city's decision making over the past year.
"We talk about government all the time trying to solve problems, and truthfully, government can't and shouldn't be the one to solve all the problems. It needs to be partnerships," he said.
In March 2019, Kriseman helped orchestrate a three-year partnership with Charter Communications, St. Petersburg's main telecommunications provider, and U.S. Ignite, a National Science Foundation-led technology nonprofit, in part to improve pedestrian and cyclist safety and to spur investment into innovative startups in the city.
Kriseman said he felt comfortable working with Charter because they had serviced St. Petersburg for years and knew of the city's specific needs. (This included a campaign to get young people involved in technology by streaming live feeds of local coral reefs to the local Boys and Girls Clubs of America.)
The notion of using the cable companies' infrastructure to create more data-driven agencies is growing outside of Florida, as well. SmartCityPHL, Philadelphia's smart city initiative, announced earlier this year that it would begin working with Comcast to use internet-connected technologies, like optical sensors and smart lighting, to determine when it's safe to reopen public spaces after the pandemic.
Officials in Arlington, Virginia, including citywide Chief Information Officer Jack Belcher, said these kinds of partnerships are invaluable in times of crisis.
"We have so much we can do, but it has to be a partnership," Belcher said on the webinar, which was hosted by the National Cable and Telecommunications Association. "We use the term so often and maybe tritely, public-private partnerships, but we don't have the resources to do some of the things that we're espousing to do, but Comcast does, and hopefully Comcast looks at us and says: 'You're giving us insight.'"
Arlington and Philadelphia are two of many communities across the country using Comcast's "Internet Essentials" program to quickly connect school-age students who need broadband to complete their schoolwork at home while their classrooms are closed. Until the pandemic recedes, however, some say smaller communities stand to benefit the most from technology-focused partnerships between government and industry.
"Smaller communities, smaller towns have a lot of appetite to become smart, and a lot of opportunity for partnership," said Bill Maguire, the founder of Connected Communities Consulting, a firm that helps local governments jumpstart "smart city" initiatives. "There's usually less bureaucracy in smaller towns and decisions can be made fairly quickly. I'd consider this a real opportunity for organizations looking for places to test out and demonstrate their solutions."