Cities want technology vendors that listen, not just 'sell stuff'
Officials have long complained of companies that offer products in search of a problem. New procurement strategies are cropping up as a result.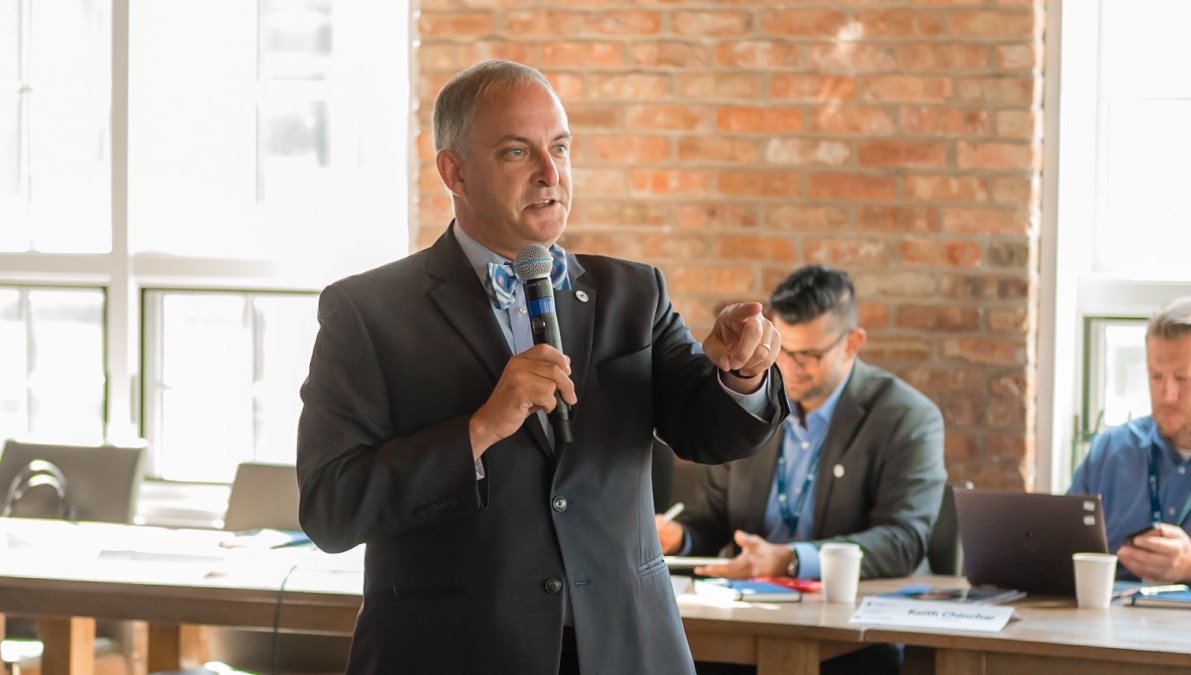 Officials tasked with choosing solutions for their communities are changing their procurement strategies to save time and money and ensure that the selected technologies address residents' problems. By using strategies such as sharing contract data, broadening requests for information and consulting community advisers, administrators are sending a message to vendors: Listen to our problems first and then come back with a solution.
Speaking at the Smart Cities Connect Conference in National Harbor, Maryland, on Tuesday, Alex Lawrence, the chief of staff for the Boston Department of Innovation and Technology, said procurement officials often find themselves listening to a vendor pitch for a technological product before they have even shared the problem they're trying to solve. Officials are attempting to take back control of the procurement process back from the private sector, which is more focused on selling a technology than solving cities' unique problems, Lawrence said.
That dynamic can waste the public sector's time and money, especially if a city lacks resources to properly evaluate the technology. Portland's open data coordinator, Hector Dominguez, who spoke alongside Lawrence at the event, said "'smart cities' was a term created to sell stuff."
Lawrence and Dominguez are two of many city officials who have identified the problem with vendors hawking technology that cities haven't explicitly requested to solve a problem. In 2016, Boston published its Smart City Playbook, explicitly telling vendors to stop sending sales people to City Hall without first meeting the city's residents.
"Show us that you've met them, thought about their interaction with the City, and designed around their needs and experiences," the playbook says.
Boston, Lawrence said, doesn't want to hear about "a technology that theoretically could solve a problem the city might have, depending on the availability of data that we may or may not have. We want them to listen to what we're expressing as our problems and challenges and bring us proven solutions that can actually address those things."
Boston isn't the only city learning trying to dictate the terms of engagement in procurement. In Portland, Domiguez said that he often encounters vendors that want to sell a solution without actually encountering a problem. The city is happy to sign a memorandum of understanding for a free trial with a vendor product, Dominguez said, but often stops short of a contract, unless the city's team of three community advisers decides the solution would benefit residents and that it adheres to the city's privacy principles.
Some cities are using resources outside of their own offices to give themselves an edge in vendor negotiations. On Tuesday, Aurora, Illinois, a 200,000-person city just west of Chicago, became the first municipality in the country to sign an MOU with Marketplace.city, a website that aggregates data from public-sector contracts into an accessible repository for cities and vendors. The two parties can take stock of the current market price for a product, and cities considering a specific vendor can evaluate the outcome of the company's other public contracts — good or bad. The city isn't charged for accessing the data, but they can learn from the successes and mistakes that other cities have made.
Marketplace.city is preparing to share data with more cities through a partnership with Cities Today Institute, a global civic-technology think tank chaired by former Kansas City CIO Bob Bennett, who says the platform fills a need he saw during his time as a public-sector technologist.
"If I'm a city that doesn't have a 50-person innovation office to evaluate a technology, they can very quickly go onto their platform, see what other cities have done with it, and see what technologies are available in a particular use case I'm trying to solve," Bennett told StateScoop.
Aurora is the first city that will contract Marketplace.city to gather contract data on its behalf. When Aurora uses the company's database to select a vendor, said Chris Foreman, Marketplace.city's CEO, it will also pay Marketplace.city a percentage of the total transaction. In turn, Marketplace.city will help the city gather data on potential vendors. The program has helped save small- and medium-sized cities that lack procurement resources thousands of dollars annually by allowing them to compare how much vendors are charging comparable cities, Foreman said.
"[In the procurement industry], no one is telling the actual government end user what everyone else is using, what was the outcome of the use of that technology and what they actually paid for it," Foreman said. "There's no need for three or four different middlemen in this system."