Global 'smart city' network promises enhanced collaboration
A new institute will enhance collaboration and communication between hundreds of technology-focused city officials from around the world.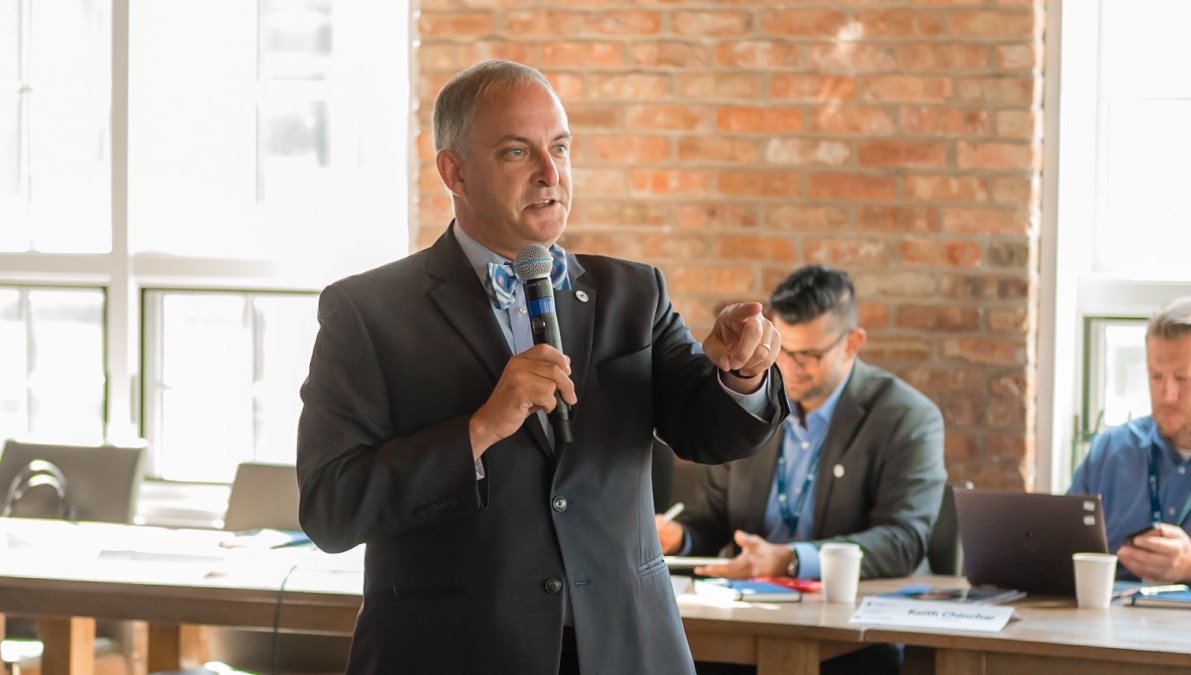 A new civic technology-focused network from the magazine and research firm Cities Today is trying to open communication between city officials from more than 170 cities around the world, all of whom are all trying to solve the same problem: how technology can be introduced effectively and ethically into urban communities.
The network, called the Cities Today Institute, was formally announced on Wednesday as the magazine's think tank for chief innovation officers, information officers and other "folks who are focused on civic innovations, integration of technology and building 21st century capacity," in city government, said Bob Bennett, chair of the institute and former chief innovation officer of Kansas City, Missouri.
The idea is to provide a 24/7 communication platform between city officials and the private sector to learn from each other about civic innovation. Bennett says it will offer valuable support to city IT officials, who are often trailblazing in their own communities by leading projects that officials from other cities have already successfully implemented.
"It eliminates the sense of isolation that many of them feel," Bennett told StateScoop. "When you're the person who is charged with the mission of disrupting internal processes and leading change management, you're not always the most popular guy in town."
Bennett stepped down from his Kansas City role and began heading the institute in April, months before it was announced. At the time, he told StateScoop the institute would be comprised of "smart cities swat teams" that can help other cities solve their technology-related problems. Bennett also launched a civic consulting group, B2 Civic Solutions, after leaving office, and counts the institute as one of his clients.
Around 100 members of the institute will meet regularly, in person, in Chicago, Amsterdam, Vienna and Vancouver over the next eight weeks and into 2020 to share their strategies for deploying emerging technologies. Cities Today held 19 similar meetings with city officials worldwide over the last four years to develop the institute, but Bennett said those officials still had a hard time learning from each other in the absence of a platform to communicate on.
"In the past, you would get a piece of paper with 20 emails on it, and if you kept that piece of paper, maybe you'd link up with somebody who you thought had an interesting point at one of our meetings," he said.
To resolve that issue, the institute plans to launch a communication platform in November through which any member can watch presentations of any meeting that they missed or reach out to any other member. By simplifying communication, Bennett said, city officials can solve problems internally before trying them out with their residents, as well as submit their ideas for "peer review" in a manner similar to how an academic professor at a research university might consult colleagues for a study.
The institute will be split into regions, but is open to senior officials from cities all over the world. The first regional president for the North American network is Kimberly LaGrue, the chief information officer of New Orleans. The European regional president is Theo Blackwell, the chief digital officer for London.